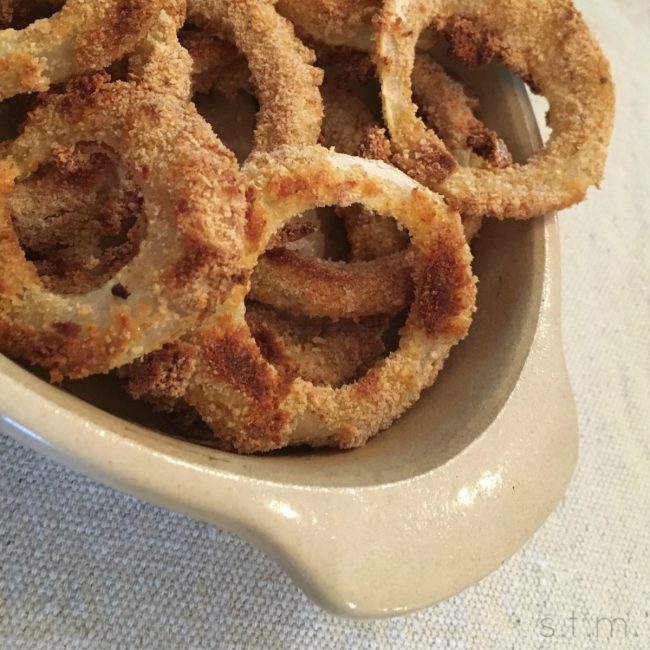 Summer living is in full swing here at The Three-Acre Wood and I'm all about some easy delicious meals that won't blow up my Weight Watchers progress. After I lost over a pound last week, I gained almost half an l-b back this week. *grrr*
So last night I decided to dip into my WW bag of tricks and cook up some yummy good stuff that wouldn't sabotage my weight loss progress. I thawed out some homemade barbeque pulled chicken, but sauces are pretty high in points; so I went searching for a complementary side that wouldn't blow the day. That's when I remembered these oven-baked onion rings that are so quick and easy to make that they wouldn't interfere with some good ol' treehouse building and T-ball playing (it was a busy evening).
Now who doesn't love a good onion ring with some barbeque? I can really relish a deep-fried, bread crumb coated onion ring as much as the next gal, but those restaurant-style rings are not exactly low cal or even slightly healthy. Oh wait, onions are a vegetable. . . Can we count those as a serving?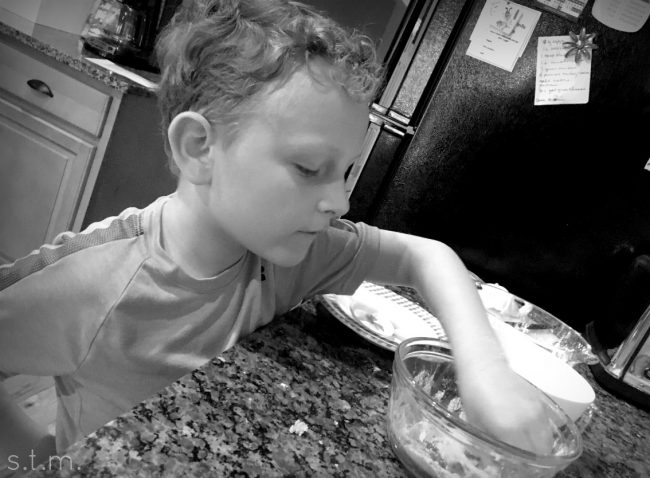 Okay, so let's stop kidding ourselves and get down to business. I found this recipe in a Weight Watchers cookbook that I borrowed from a friend and was really surprised the first time I cooked up this tasty treat (with a few changes), because they actually do taste like real onion rings! They are also super easy to make (my seven-year-old son helped me in the kitchen last night) and only one SmartPoint for six rings. It really does feel like cheating! I just gotta say that these things are so tasty I would use this recipe even if I wasn't watching my weight. Yeah, they are that good!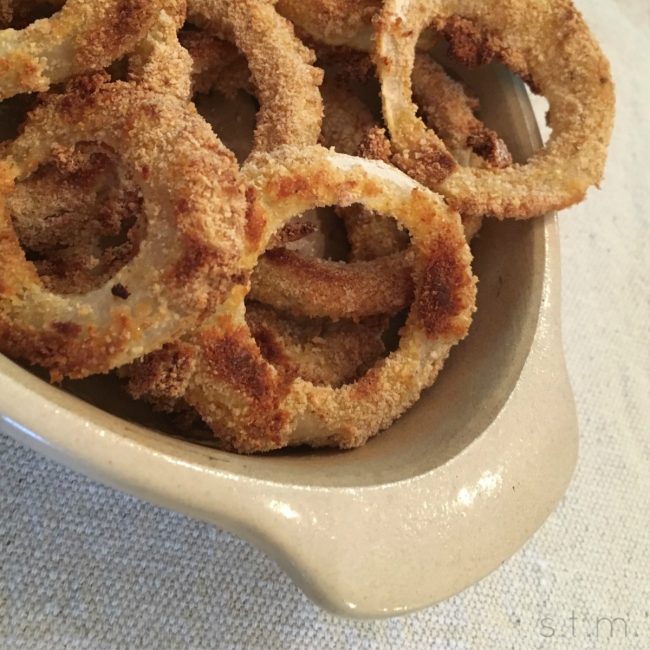 Oven-Baked Onion Rings
2018-06-07 20:46:50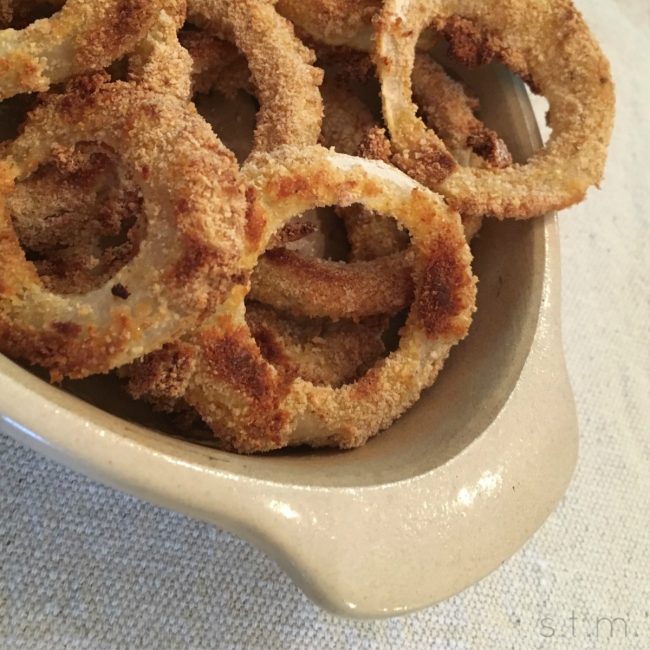 Serves 3
A tasty oven-baked alternative to a traditional deep-friend treat. Six rings are only 1 SmartPoint (108 calories) for folks watching their weight.
Ingredients
1/2 c all-purpose flour
1/2 tsp salt
1 tsp cayenne pepper
3 large eggs
1/2 c plain dried bread crumbs
1 large white onion
Nonstick spray (I use Aldi's SimplyNature Extra Virgin Olive Oil spray.)
Instructions
Preheat oven to 400 degrees F.
Spray a baking sheet with nonstick spray.
Mix together flour, salt and cayenne pepper in a shallow bowl.
Beat eggs in a different bowl.
Pour bread crumbs in a third shallow bowl.
Cut onion into 1/4 inch rounds and separate rings.
While rings are still moist from cutting, coat rings with flour, dip in eggs, and then coat with bread crumbs.
Place onion rings on prepared baking sheet.
Bake until browned on one side, about 10 minutes. Turn rings over and bake until browned on second side, about 6-8 minutes.
Serve warm.
Notes
Six rings are only 1 Weight Watchers SmartPoint or 108 calories.
Adapted from Weight Watchers New Complete Cookbook
Adapted from Weight Watchers New Complete Cookbook
https://www.smalltalkmama.com/