Life under our Corona stay-at-home orders has, at the very least, been interesting, but it has produced some unforeseen benefits as well. Namely, I didn't know I could actually cook that many meals without eating out, ordering delivery or getting it to go. We did finally pick up a Papa Murphy's pizza the other day (it was heavenly) and my boys treated me to Sonic for Mother's Day. It wasn't gourmet but it sure was nice to get out of the house together.
Thanks to being restricted to home for two months, I have managed to branch out a bit when it comes to feeding the family. I even learned to put a new spin on some old favorites, like spaghetti. My son loves Italian but my husband doesn't, so I usually keep this meal pretty basic. In an effort to spoil my son a little bit one evening, I decided to make some fresh Italian meatballs to liven up our meal. I am super ashamed to admit that I had never made meatballs, especially now that I know just how easy they are to whip up in the kitchen.
So here is my recipe for family-friendly Italian meatballs. There aren't big chunks of onions or other veggies that some children resist and the taste is pretty mild, but they do have a nice flavor and are easy to make. My son (while prone to being overly dramatic) said it was the best meal he had ever eaten! I hope your kids like it too.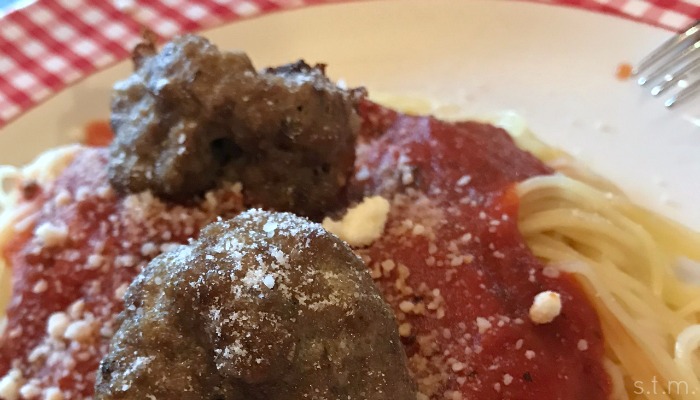 Family-Friendly Italian Meatballs
An easy recipe that even picky eaters will enjoy.
Ingredients
1

c

bread crumbs

1/4

c

milk

2

tbsp

olive oil

1 1/2

lb

ground beef

2

eggs

1

tsp

garlic powder

2

tsp

salt

1

tsp

ground black pepper

1/4

tsp

onion powder

1 1/2

tsp

dried Italian herb seasoning

2

tbsp

grated Parmesan cheese
Instructions
Mix all the ingredients together in a bowl until combined.

Cover the mixture and refrigerate for at least one hour.

Preheat oven to 425 degrees F.

Cover a baking sheet with foil and lightly coat with cooking spray. Parchment paper is also a good alternative.

Use a cookie scoop or wet hands to form meat mixture into 1 1/2 inch balls and place on prepared baking sheet.

Bake until browned and cooked through, which should take about 15-20 minutes.
Notes
Enjoy these family-friendly meatballs with spaghetti and your favorite sauce. You can also freeze leftovers for use at a later date.