My previous post on our family's urban trout fishing outing took a new (and tasty) turn as we finally tried our hands at cooking a fresh catch on the patio grill. After a quick search, I came up with a plan and after I dressed and wrapped each individual fish in its own little foil package my husband manned the grill to perfection. Even our son thought the fresh fish was quite tasty.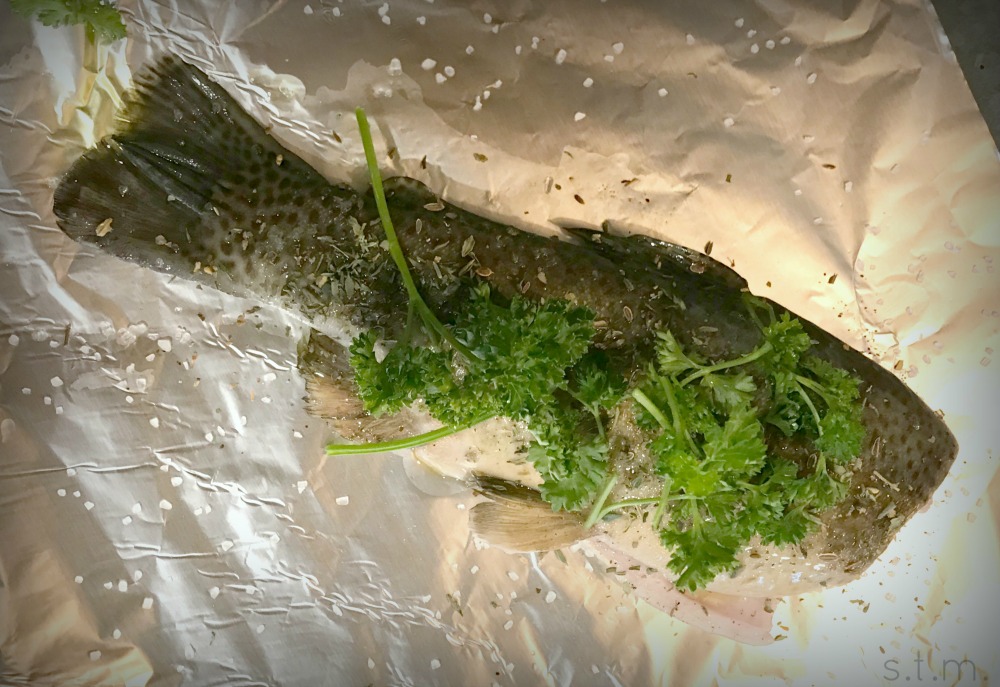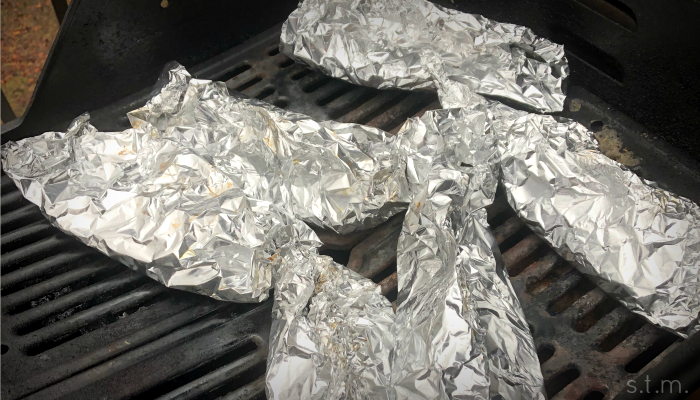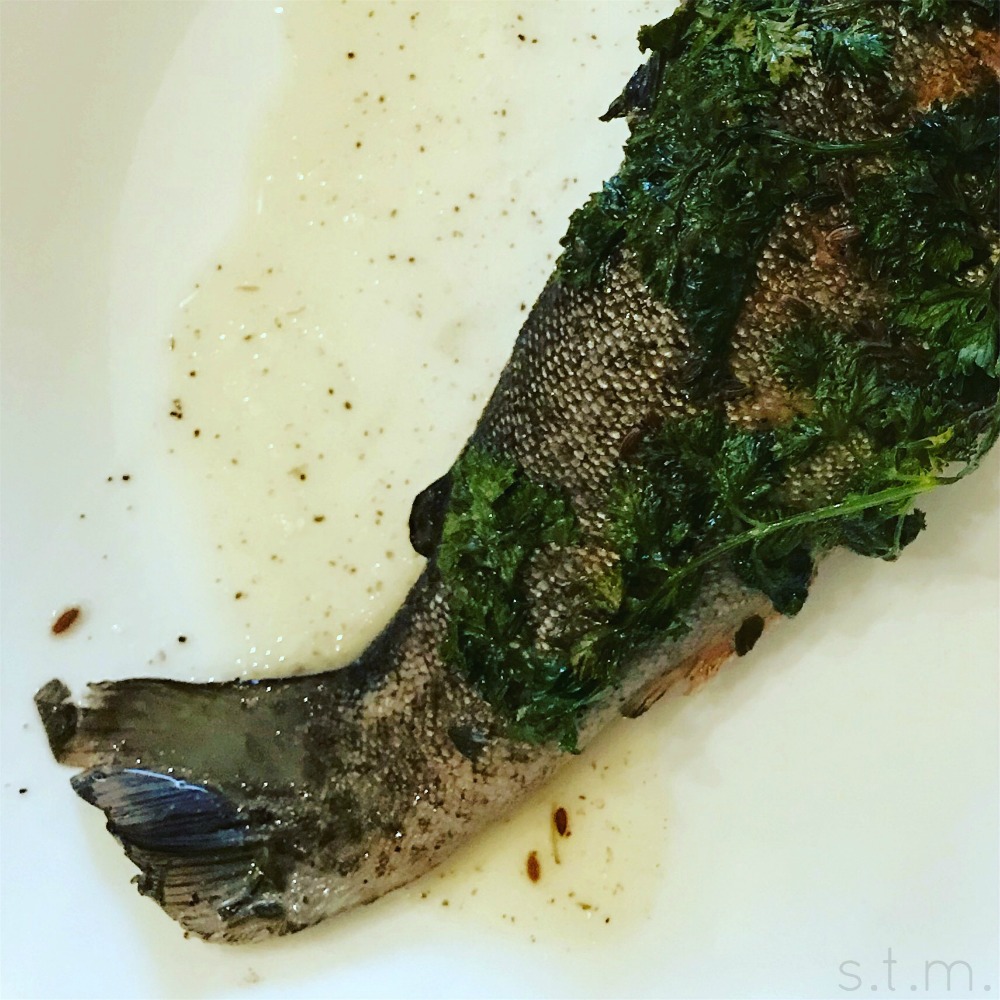 Now please take note, this is not a post on how to actually EAT grilled trout. Even after watching a quick video on the best way to de-bone my delicacy, I still managed to get a few mouthfuls of fish ribs. At any rate, my husband requested that I write down the recipe so that we could replicate the dish at a later date. Although I tried to put my process into recipe form, this was more a throw it at the fish and see what sticks kind of deal. In other words, it's so easy that you really don't need a recipe (but I provided one anyway).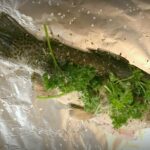 Grilled Trout
2020-03-12 21:07:02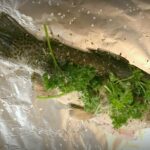 Fresh trout seasoned, foil-wrapped and grilled
Ingredients
Fresh Trout - gutted and washed (heads on/off optional)
Sea Salt
Pepper
Olive Oil
Dill
Italian Seasoning
Thyme
Italian Parsley (I'm sure any type of parsley works, but this is what my husband brought home.)
Fresh Lemon
Aluminum Foil
Instructions
Warm grill to about 400 degrees.
Lay each fish on its own piece of aluminum foil for preparation.
Sprinkle both sides and the inside of each trout with sea salt and pepper.
Drizzle olive oil over the top side of the fish.
Sprinkle top side of fish with dill, Italian seasoning and thyme.
Cut and lay sprigs of parsley on top of the trout.
Cut a large slice of lemon and squeeze to lightly drizzle juice along the length of the fish.
Wrap each fish in its own piece of aluminum foil so that the seams are all folded over to lock in the flavors and juices.
Place the wrapped fish on the grill away from the direct flame and close the lid to help steam the fish.
Cook the trout for about 5 minutes for each half-inch of thickness. In general, it should take about 10 minutes to cook, unless its an extremely large or tiny trout.
If the fish is opaque and flakey, then it is probably done. Too check, carefully open up a foil packet but beware of the hot steam that may escape.
Notes
I didn't measure my ingredients and spices before doing the sprinkling and dirzzling. I would say not to go too crazy on amounts, because when it cooks in that little aluminum pouch all the flavors blend together quite nicely.
https://www.smalltalkmama.com/