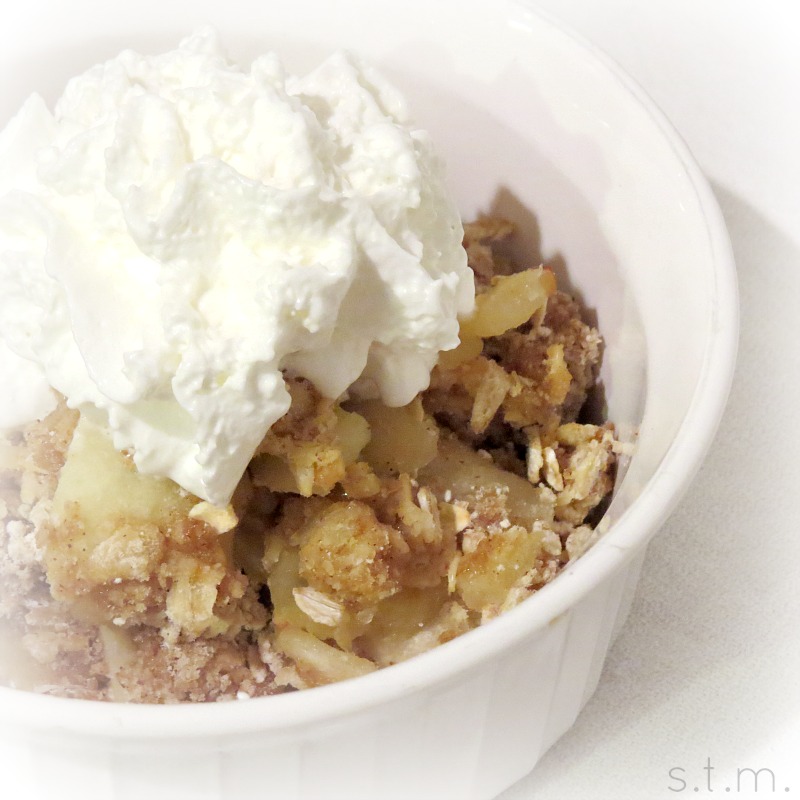 The fall signals apple-picking time to me, and we have some wonderful orchards here in the Midwest ripe with a variety of scrumptious baking fruit. My mom's group has visited Schweizer's Orchard near St. Joseph, Missouri, the last couple of years for some delicious apples; plus, the children love to start their morning with the apple tree book before a tour and love to end it with a picnic and time on the playground. If you live close, and want to pick some fresh fruit, I recommend a visit.
Okay, so you know where I pick my apples, but how about the fun part — the eating of it all? There are so many ways to prepare a good apple, but this recipe is definitely one of my favs. This apple crisp is super simple and small, which makes it a quick in-the-moment or after-meal choice. My husband isn't a fan of any dessert that doesn't contain chocolate so it's a good thing we don't have to share this petite little dish. It will feed four in a pinch, but two to three is more like it. I like to serve it hot with a dollop of whipped cream on top, but a scoop of vanilla ice cream would also do.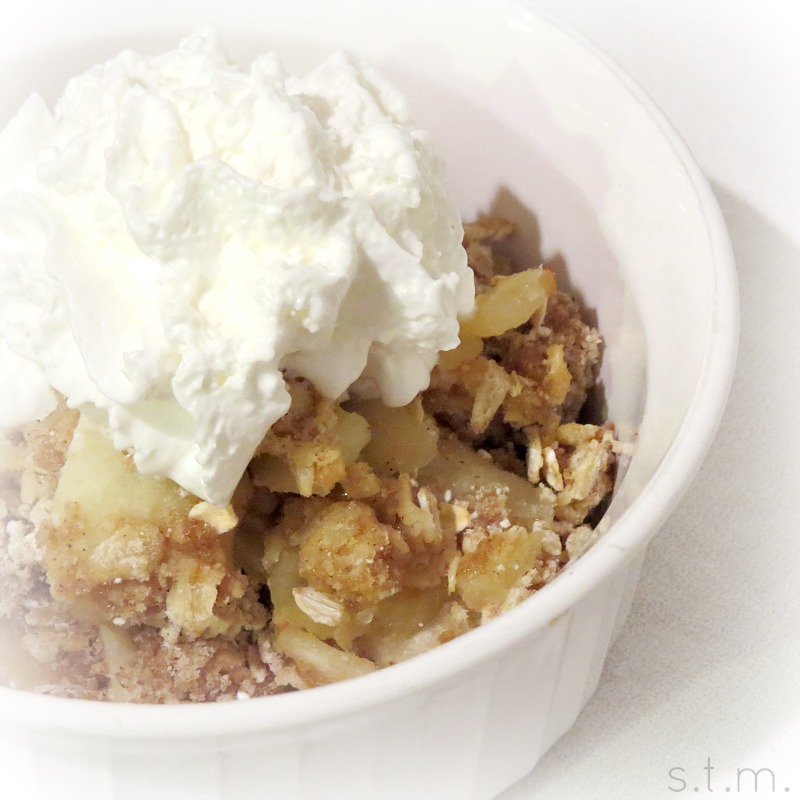 Easy Apple Crisp
2016-10-18 15:16:08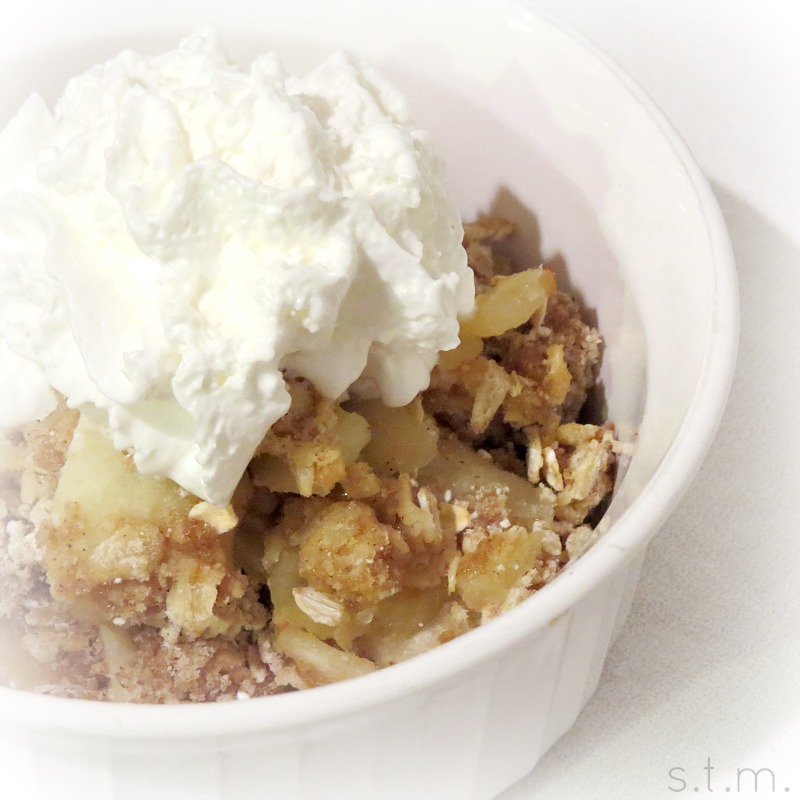 Serves 2
A quick apple dessert for two or three
Ingredients
2/3 c. rolled oats
1/3 c. all-purpose flour
2 tbsp. packed brown sugar
1 tsp. ground cinnamon
1/4 c. margarine
2 apples peeled, cored and thinly sliced
Instructions
Preheat oven to 375 degrees F.
Stir together oats, flour, brown sugar and cinnamon. Cut in margarine until mixture is crumbly.
In a small baking dish, lay out apples.
Sprinkle with the oat mixture on top of the apples.
Bake uncovered for 30 minutes or until top is lightly browned.
Notes
Serve warm with whipped cream or vanilla ice cream
Adapted from American Heart Association Quick & Easy Cookbook
Adapted from American Heart Association Quick & Easy Cookbook
https://www.smalltalkmama.com/