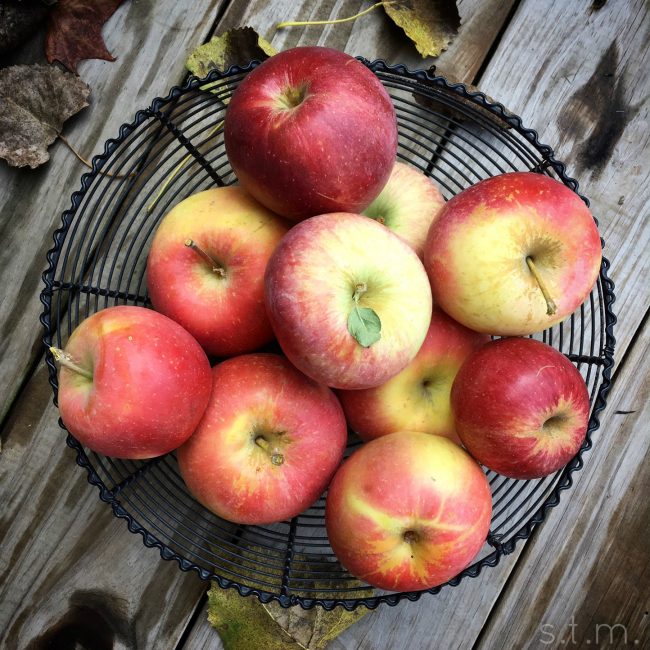 One of my favorite fall activities is apple pickin' at Schweizer Orchards in St. Joe. We started this tradition when my son and I joined a mom's group years ago, and both of us quickly took to the cool mornings, apple picking and picnicking with our friends. Unfortunately, my little guy is in first grade these days and most of our group outings are during the day, so that means no apple picking for him during the week (when all the fun stuff is not overly crowded). Fortunately for me I don't mind, and neither it seems do the other moms, showing up to some of the good stuff without my child in tow. My husband calls me the MOMS Club® stalker. . . He might be right, but I don't care. Besides, who couldn't use an extra set of hands when you're out and about with the kids.
So when apple pickin' rolled around on a cool cloudy day this week you bet I was there, with rubber boots on my feet and a smile on my face. My little man was seriously not happy when he found out where I was headed, but one of my freshly picked apples did make a delicious after-school snack. He also loves my Apple Crisp, so I've promised to make one sometime soon. I think he has forgiven me, but maybe we will find time for a family outing to the orchard another day this season.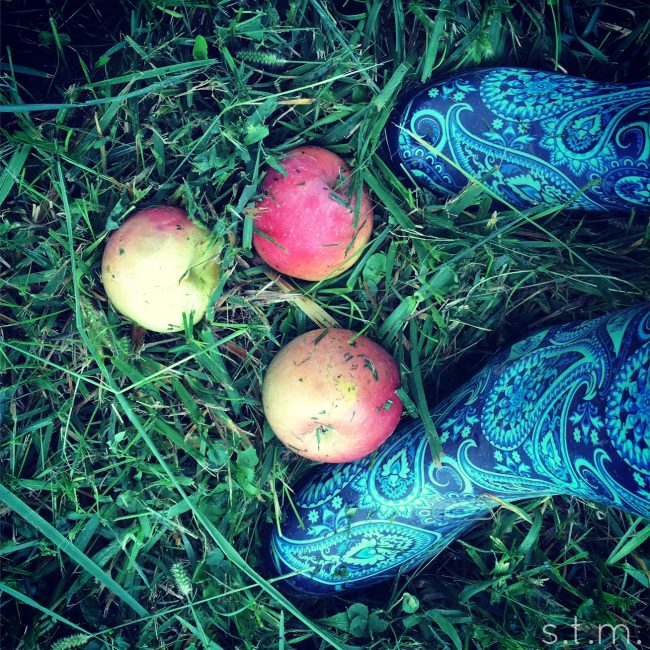 For those of you who live close to St. Joe (and if not, it's probably worth the drive), you might want to visit Schweizer someday soon. They still have several varieties of apples ready to pick and the pumpkin patch will open in October. They host several types of group tours, including our basic tour that costs $1.50 per child for story time, an orchard tour, and one apple chosen right off the tree. Moms can also pick apples and pay per the pound (I paid 99 cents a pound for my juicy hand-picked apples). In addition to the orchard, they have a great playground and picnic area, so it is really easy to enjoy most of a morning outside with the kids. They also have open hours for picking, so you don't have to be part of a tour to enjoy the orchard. If you want to know more about Schweizer Orchards, you should visit their website or give them a call. . . before the trees are bare.