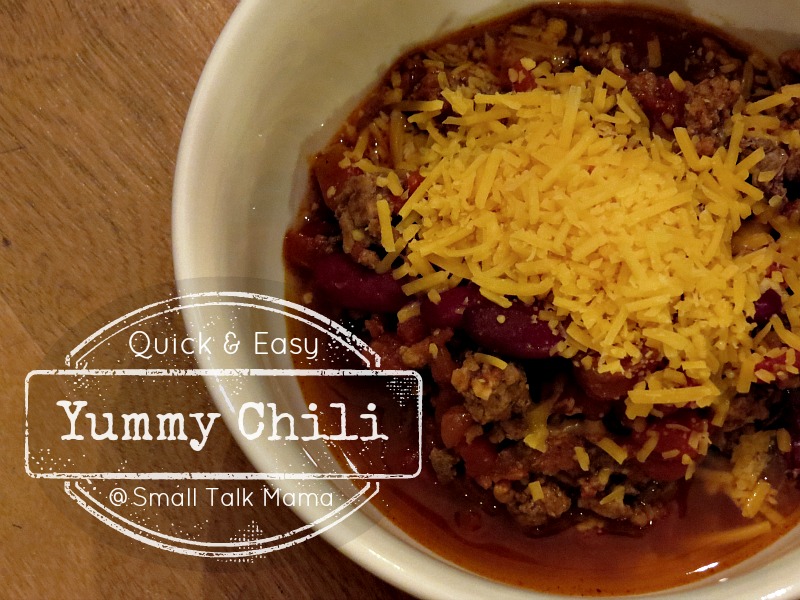 We haven't seen the sun much during the last week and cooler temps have finally come along, so in my kitchen that means chili is on the menu. I love to make a large batch of chili that will feed the family several times over because it's easy, makes great leftovers and is super yummy. . . especially when you add a few Fritos at the bottom and grated cheese on the top.
Now when I make my chili there are a few things you must know. First, I don't use a recipe and it never tastes quite the same way twice. I throw in a bit of this and a dash of that and measuring spoons are usually not part of the process. Second, if my husband was lucky (or eh, "skilled") enough to have put a deer in the freezer that particular year, I usually make chili with ground venison. It's a great lean, natural and healthy alternative to beef and it makes fabulous chili. Lastly, we like a bit of kick with our chili, but having a five-year-old in the house mandates a more mild recipe and I'm okay with that. You can always add some chopped jalapenos or more Tabasco to your recipe if you need more spice.
So if you're not completely afraid of trying this recipe now that I've divulged all my little chili-cooking quirks, here goes the basic, delicious way to make chili every time. Although I don't normally measure out quantities, I did make a tasty batch using the following recipe just so I could share it with my readers. . . and maybe my son and his family one day.
Chili
2015-12-03 11:50:44
Serves 6
Quick and easy go-to recipe for super yummy chili every time.
Ingredients
1 lb browned ground beef (or venison)
1/4 cup chopped onion
1/4 tsp garlic salt
1/8 tsp ground black pepper
1 tbsp chili powder
1 can (16 oz) dark red kidney beans - drained and rinsed
1 can (8 oz) tomato sauce
1 can (14.5 oz) petite diced tomatoes
1 can Ro-Tel Chili Fixins
1 dash of Tabasco sauce
Instructions
Add all the ingredients to a large pot and if the chili is not "soupy" enough, add a bit of water.
Bring chili to a boil, stirring periodically.
Reduce heat and let simmer for 1 - 2 hours with lid on pot.
Serve hot.
Notes
You can add some chopped jalapenos or more Tabasco to give your chili some kick.
https://www.smalltalkmama.com/