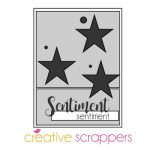 I recently stumbled upon a new blog based out of Australia called Scrap the Boys, and this month I decided to play along with their latest card challenge. There is a prize up for grabs, but since I am an international player I am hoping for a guest design spot instead.
When I saw the card sketch, I immediately thought of clouds and sunshine (do not ask me why), so I quickly turned to Echo Park's "I Love Sunshine" kit, which I recently purchased at Tuesday Morning. By the way, if you are looking for some really affordable scrapbooking supplies you should visit your local T.M. store if you are lucky enough to live near one. I actually have two within a few miles of my home. Yay!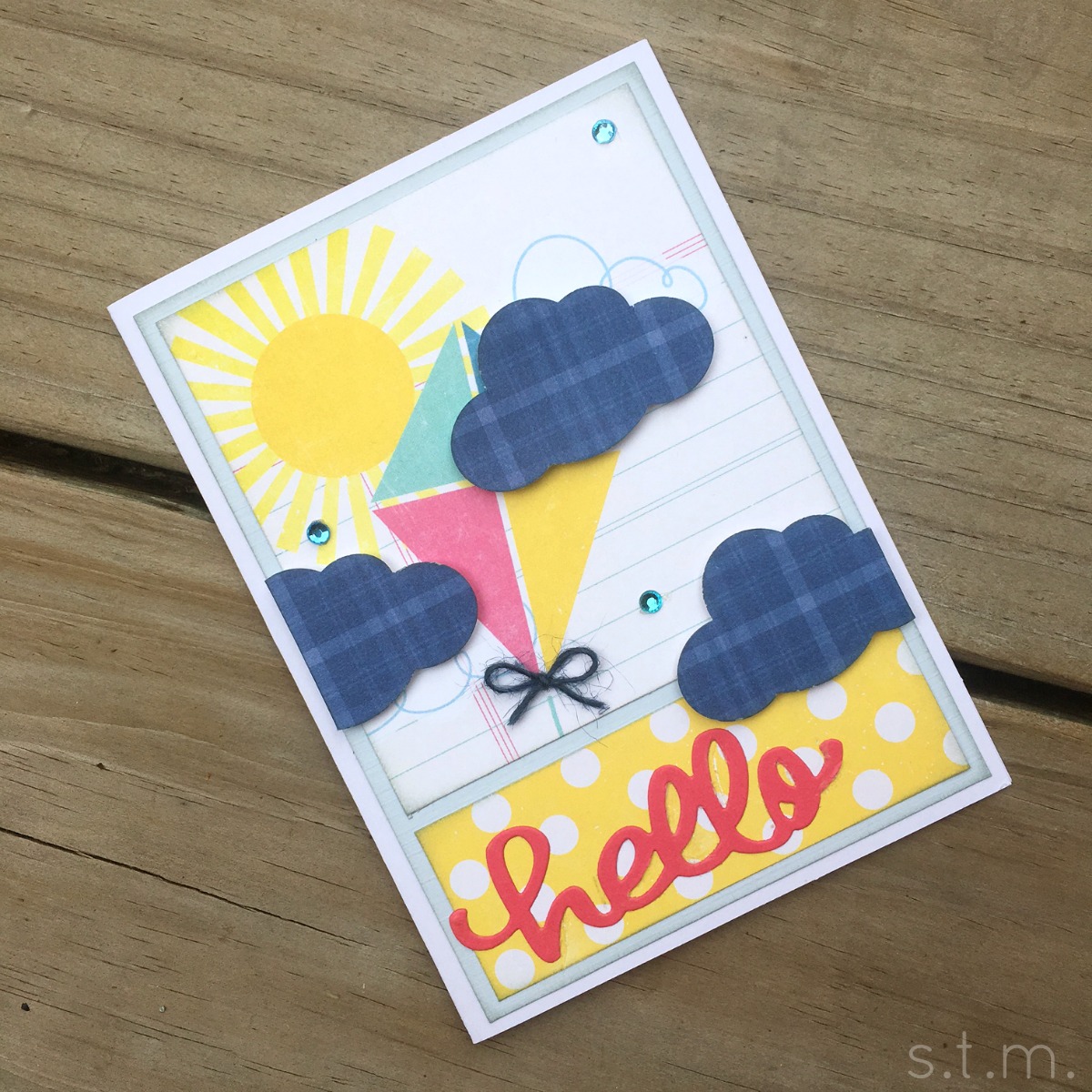 I created this card using papers from the "I Love Sunshine" collection, but I also added accents from my solid paper stash. The plaid clouds came from a different 6×6 collection, but I just couldn't resist the contrast they provided against all the other happy colors. I also inked my edges and added a bit of bling to finish off this fun card that says "Hello" on the outside and "Sunshine" on the inside.
I really liked the way this first card turned out, but when I reread the challenge I noticed that it also was supposed to be a celebration themed card. Oops! So I decided to make another one. Yay!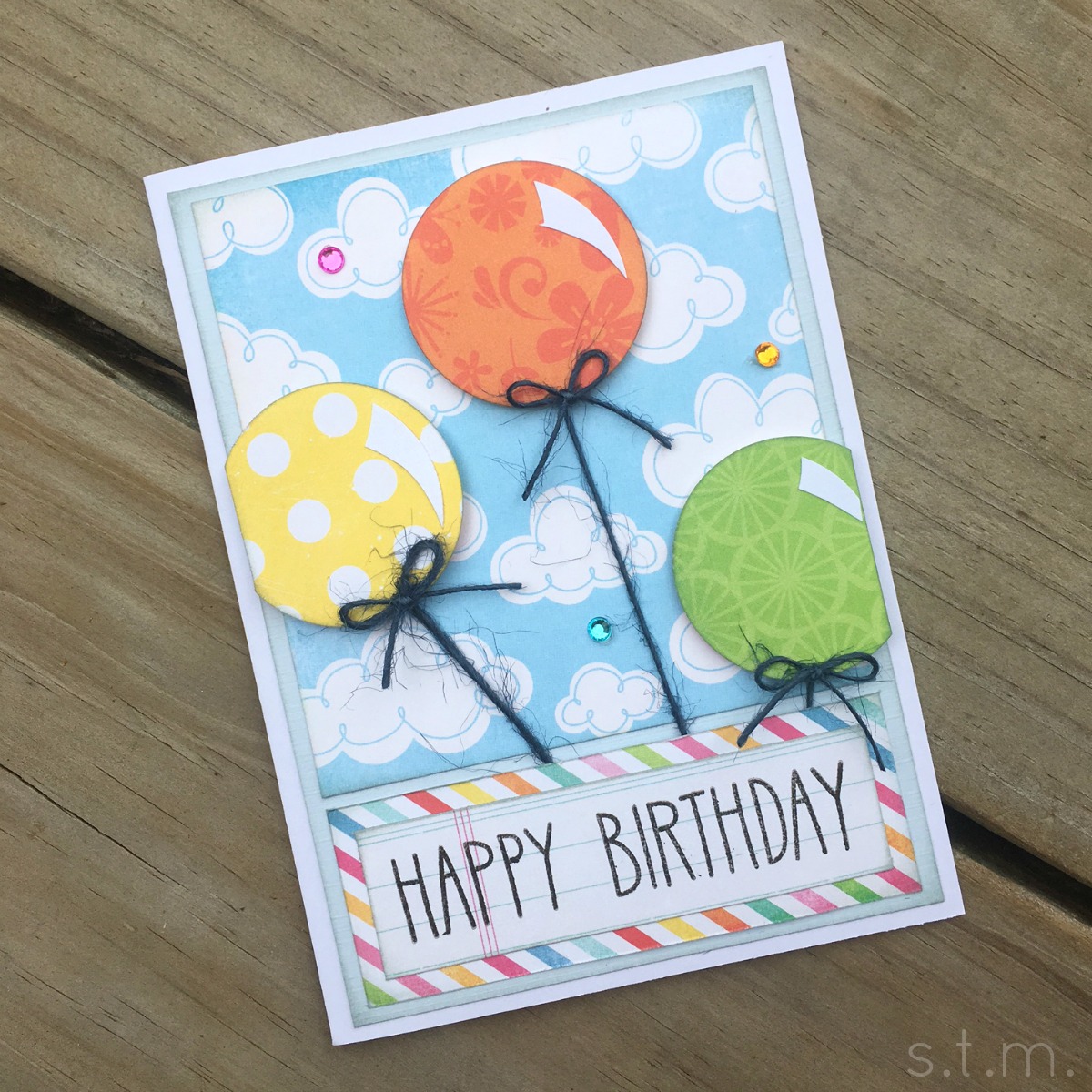 The second card also was created with the "I Love Sunshine" collection and a light blue background from my solid stash. This one has a similar feel to the first card, but it also fits the "celebration" requirement. Yay again!
So by now I'm having so much fun with this sketch that I decided to create yet one more card using the same paper collection and same style as the first two. I got a bit crafty with my pinwheels but finished it off with the similar inked edges and bling. I'm not sure which creation is my favorite, but just like that I beefed up my go-to greetings with one simple card challenge.