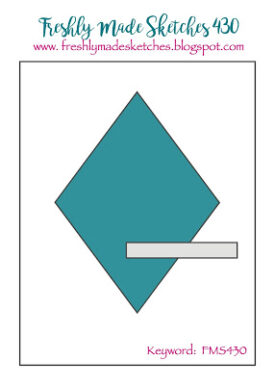 I'm getting a jump on this week's Freshly Made Sketches challenge, but only because I felt the need to get my craft on last night. I spent the last few hours of my evening making Easter cards and threw in this cute duel dimensional cupcake card for fun.
I used my old Cricut machine and my Doodlecharms cartridge to cut out the shadow image of the cupcake and toppings. I set the cupcake cut shape aside and focused on the leftover white paper. I trimmed it to card size and adhered a piece of striped paper to the back so that it was visible through the negative space. I used adhesive foam to pop up this whole layer and stuck it to the pink paper below.
After cutting toppings from two different types of paper, I inked the icing and flame layers and used small foam squares to add yet another level of interest to the image. I kept the colors soft and papers simple, but I really like how the basic color palette complements the dimensional interest.
I couldn't locate a small enough stamp for the sentiment so I went to my typewriter for this one, and I added some monotone sequins to serve as sprinkles.
It's a very basic design that was pretty easily executed, but it did take some time to get my head wrapped around the process. I hope this helps if you decide to make your own; I know I plan to churn out a few more while the idea is fresh and the Cricut is warm.