During this time of cramped quarters and limited outings, I have managed to sneak down to my craft room and get creative from time to time. One of my favorite sources of inspiration has been Scrapbook Generation's weekend mini crops on the SG Scrap Squad Facebook group. These crops are full of great challenges, discussion questions and fun prizes. My sister turned me onto this group and it has been a fun diversion during the last month. It's a private group so you will need to request to join, but the moderator, Debbie, is very active and quick to answer requests.
Another mini crop at SG Scrap Squad started just this morning and will run through Sunday. There are three challenges posted and we have all weekend to complete our projects. After this weekend, a special treat starts on Thursday to celebrate National Scrapbook Day, which is always the first Saturday of May. It promises to be big fun, so you should probably pop over for a peek as soon as possible. In the meantime, I wanted to share a couple of the scrapbook projects I completed during last weekend's mini crop. I'm always looking for a good excuse to put all those photos on a page. . .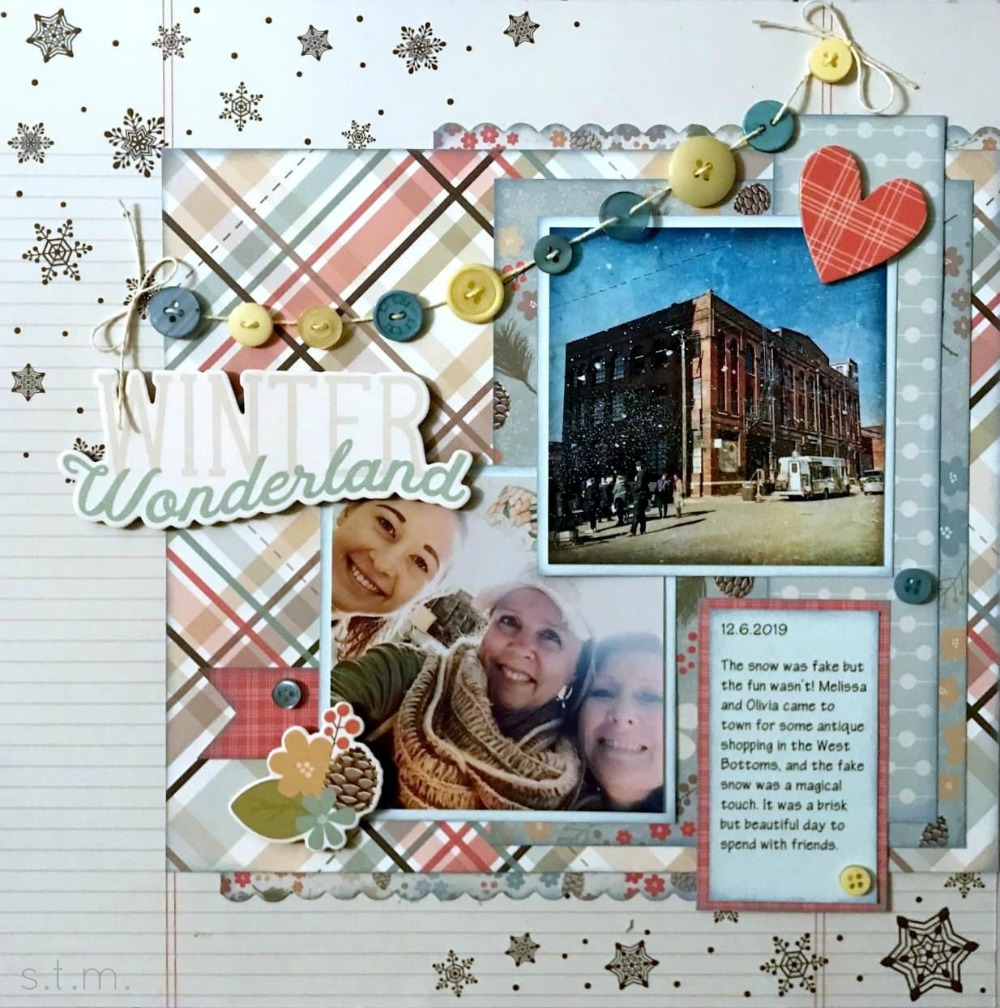 This page was my version of a sketch and technique challenge from last weekend's mini crop. I wanted a wintry feel without being over the top, so I opted for Winter Wonderland from Simple Stories. Each of the papers (excluding the pale blue card stock) and the cute little ephemera accents came from the Winter Wonderland collection. One of the requirements for this challenge was to create a banner without using typical shapes, so I made mine out of buttons. I scattered some extra buttons across the page to balance everything out and I was pleased with the final product. This one-page spread was a great way to capture a fun event that had few photos.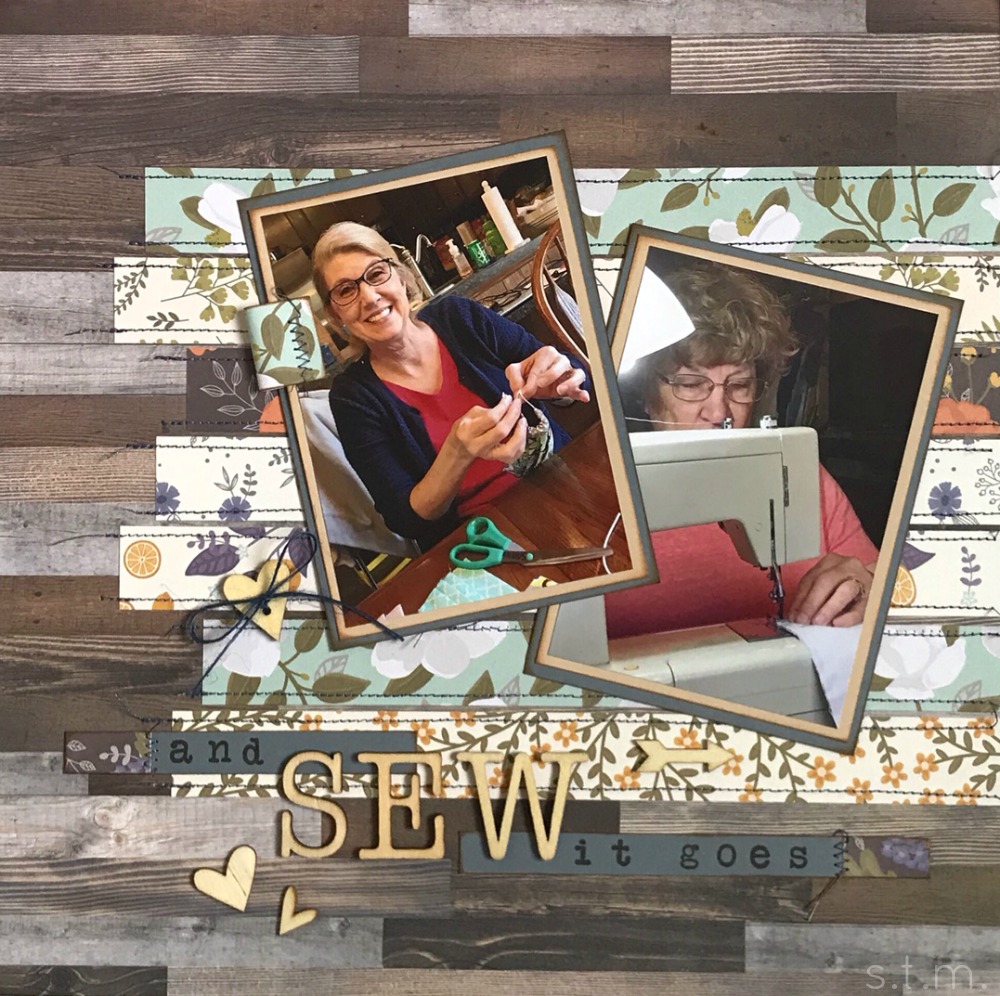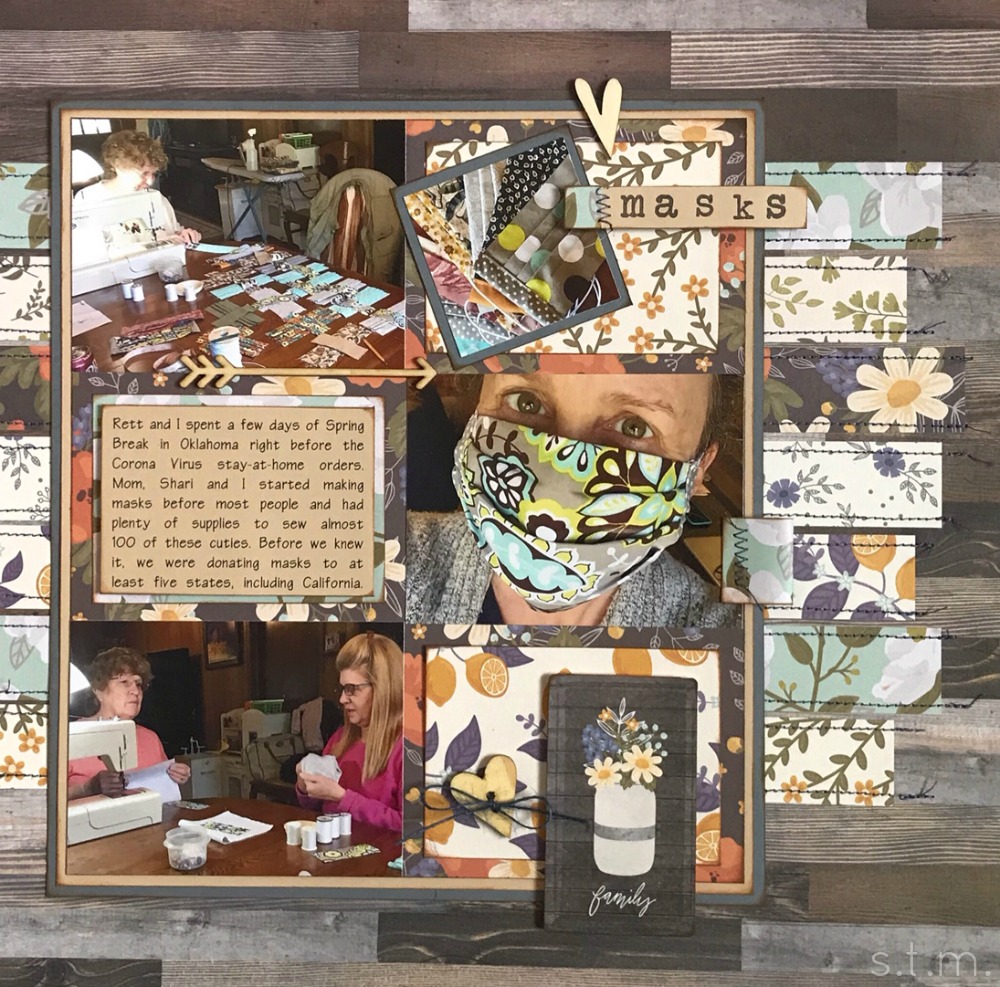 This two-page layout documents our Spring Break mask making days of last month. It was a family affair, and with my mom and sister's help we churned out just under 100 total masks that were donated to folks in at least five states, including California. I used Jen Hadfield's Simple Life kit to create this layout because I love the homey feel of all the papers. The original sketch inspiration included the strips of paper with stitching, so it fit perfectly into my subject matter. The little wooden hearts are not part of the Simple Life kit, but I thought they were a great addition to the spread. The hardest part of this layout was coming up with a title, and adding all the layers and accents was a bit time consuming. I like the final product, but there certainly is a lot going on.