Since most of my days look like the one before and the next to come, I have had a very difficult time keeping track of the date or even the day of the week. So when I realized midweek that I really wasn't going to be spending Easter with my family, or anyone else for that matter, I decided it was a great opportunity to create some Easter cards to spread a little cheer. Nothing like waiting to the last minute or anything; but seriously, that last minute just sneaked right up on me.
To speed up the process, I decided to dip into two different Easter-themed paper packs and came up with a few fun and simple designs. Somehow I was able to put all the cards in the post on Thursday and now I'm just crossing my fingers that they will arrive on time.
My first creations came from the Echo Park Hello Easter collection with all it's springtime colors and simple graphics. The first design is very basic and I simply trimmed down a journaling card, added some layers of color and tied pink twine around the middle. The journal card layer was adhered with foam squares to give it some dimension and all the edges were inked with a medium shade of pink.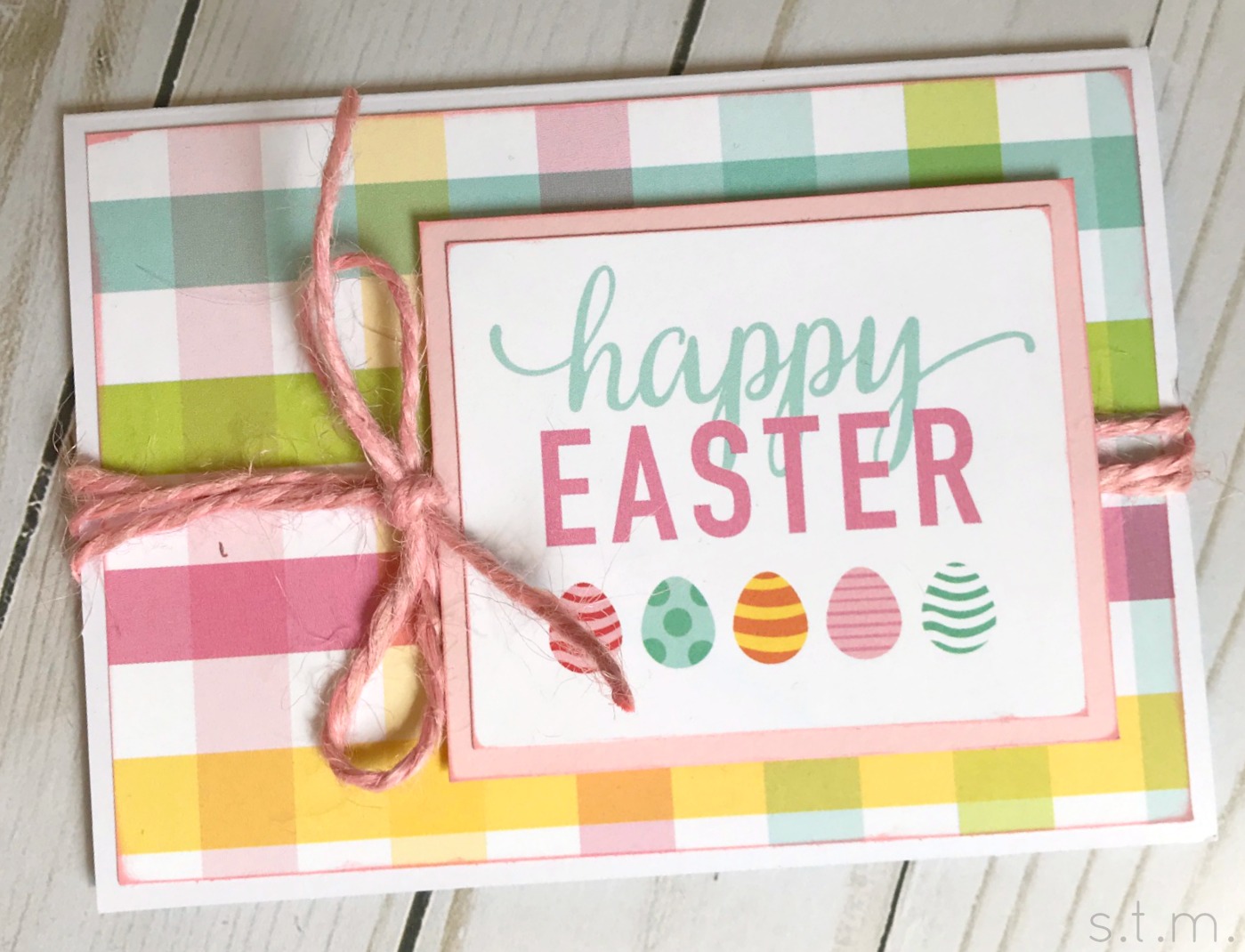 These next two cuties were created with journaling cards from the same Echo Park collection, but I used my photo sleeve fuse tool (the coolest gadget ever), some clear pockets and little beads to create quick makeshift shaker cards. These are a lot of fun to make and even more fun to receive!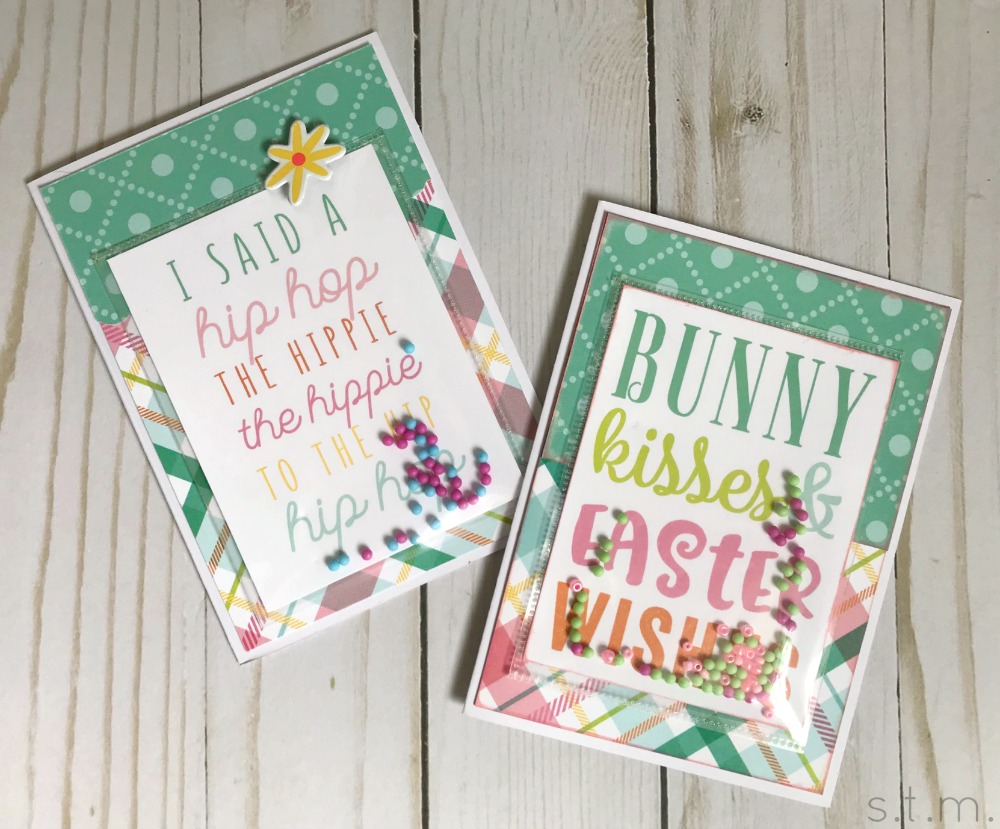 I switched gears for my next two cards and went with a more nostalgic feel with Authentique's Jubilee 6×6 bundle and journaling card set. I love the classic Easter images in this collection and I used a couple of bunny journaling cards to create a more traditional style of greeting. There isn't much fancy going on here (even with a bit of raffia, inked edges and a flower), but I do like the timeless look of both these cards. I also think they are a bit more unisex, so I dropped one in the mail for my father-in-law.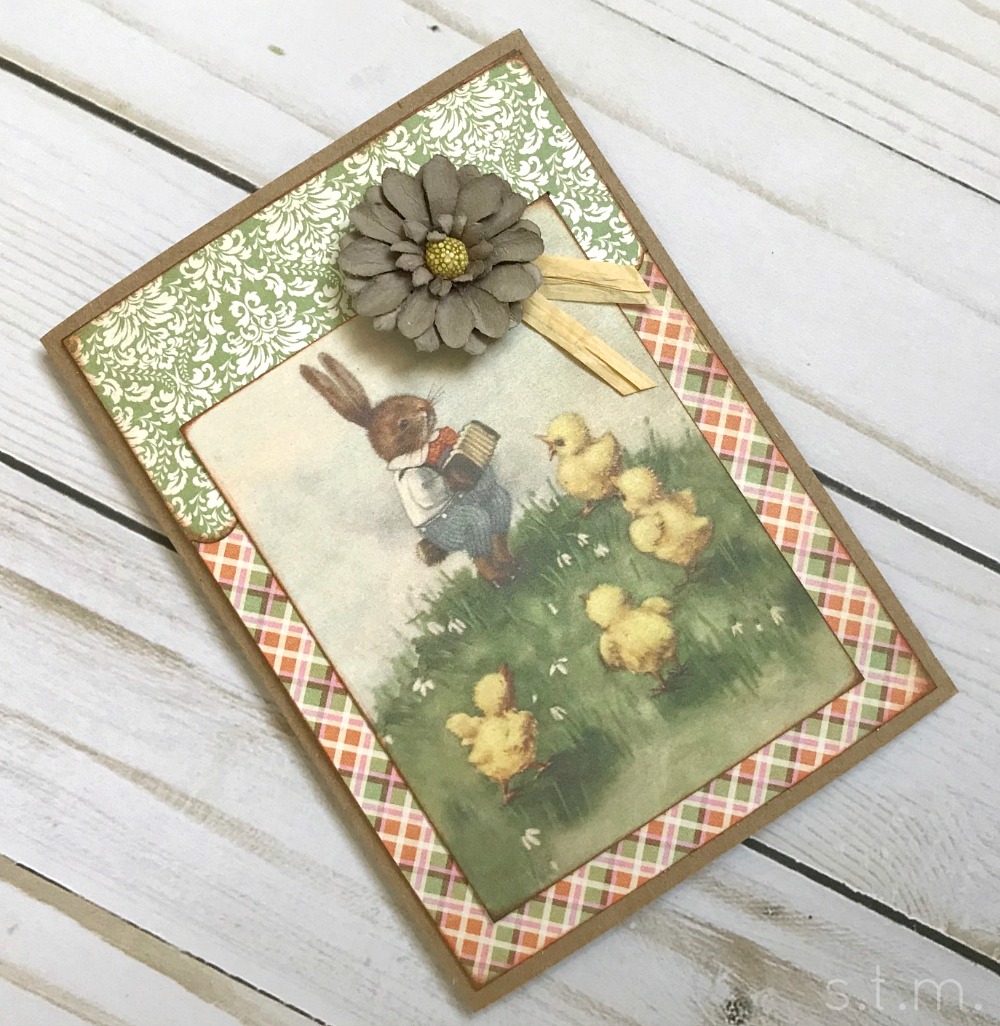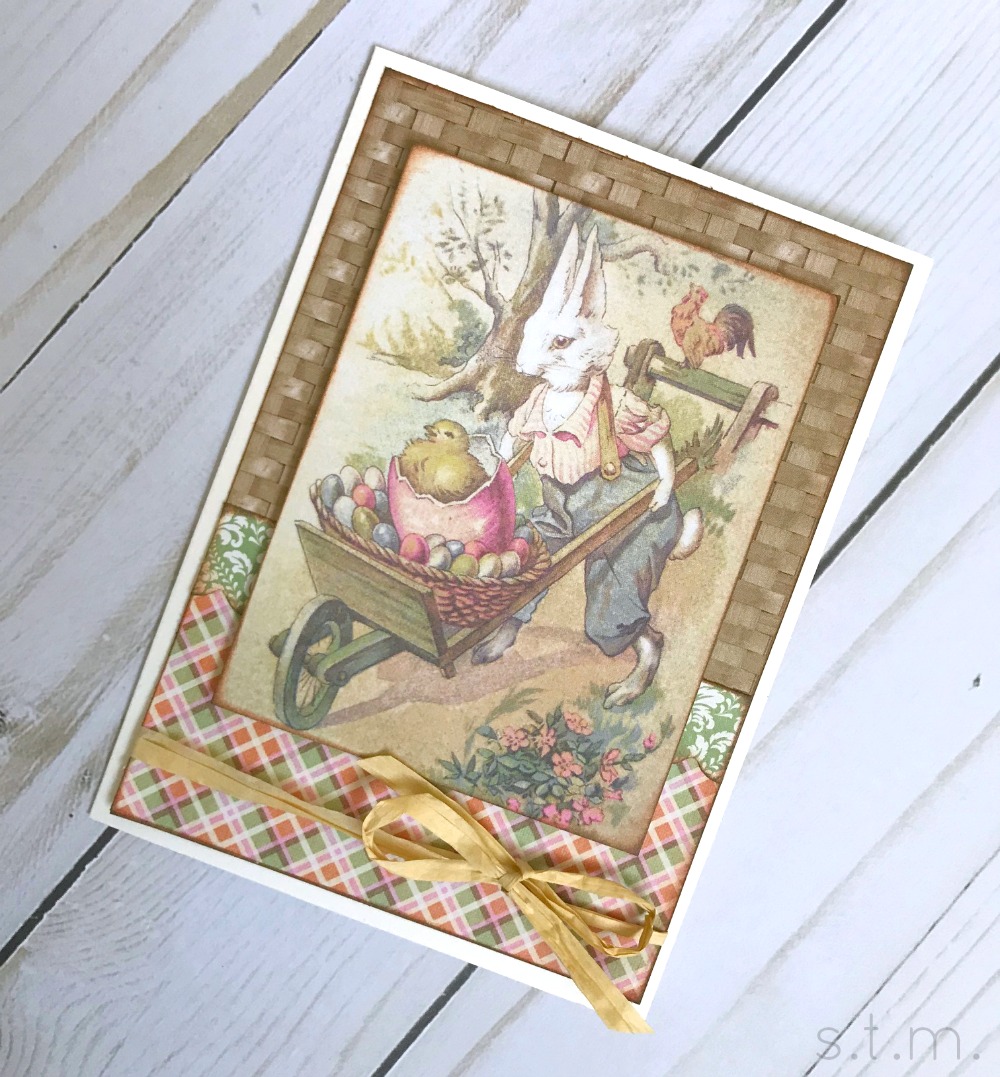 Tomorrow is Easter (although it doesn't seem like it for so many reasons), but I hope you manage to celebrate our Risen Lord in some traditional or newfangled way. I know it doesn't take homemade cards in the mail to make it special, because an extra moment in prayer is probably the best way to give thanks wherever you happen to be. Happy Easter!
Health and peace to all.