My mom has finally embarked on a big home remodel that called for a complete gut job of her kitchen, dining room and living spaces. I know she is super excited about the final product, but the process will undoubtedly grow tiresome before it's finished. In preparation for this project, I helped jumpstart her garage cleanout, so that she could move everything that was staying into her garage for storage.
Whew, we pulled out a lot of junk, forgotten items and several fun things that just needed a new home. Even after a hot day of hard work, I couldn't help but create a little something with a few of our discoveries. I took an old canning jar, a partial can of off-white spray paint, twine and twigs and quickly whipped up a cute little country-style home decor.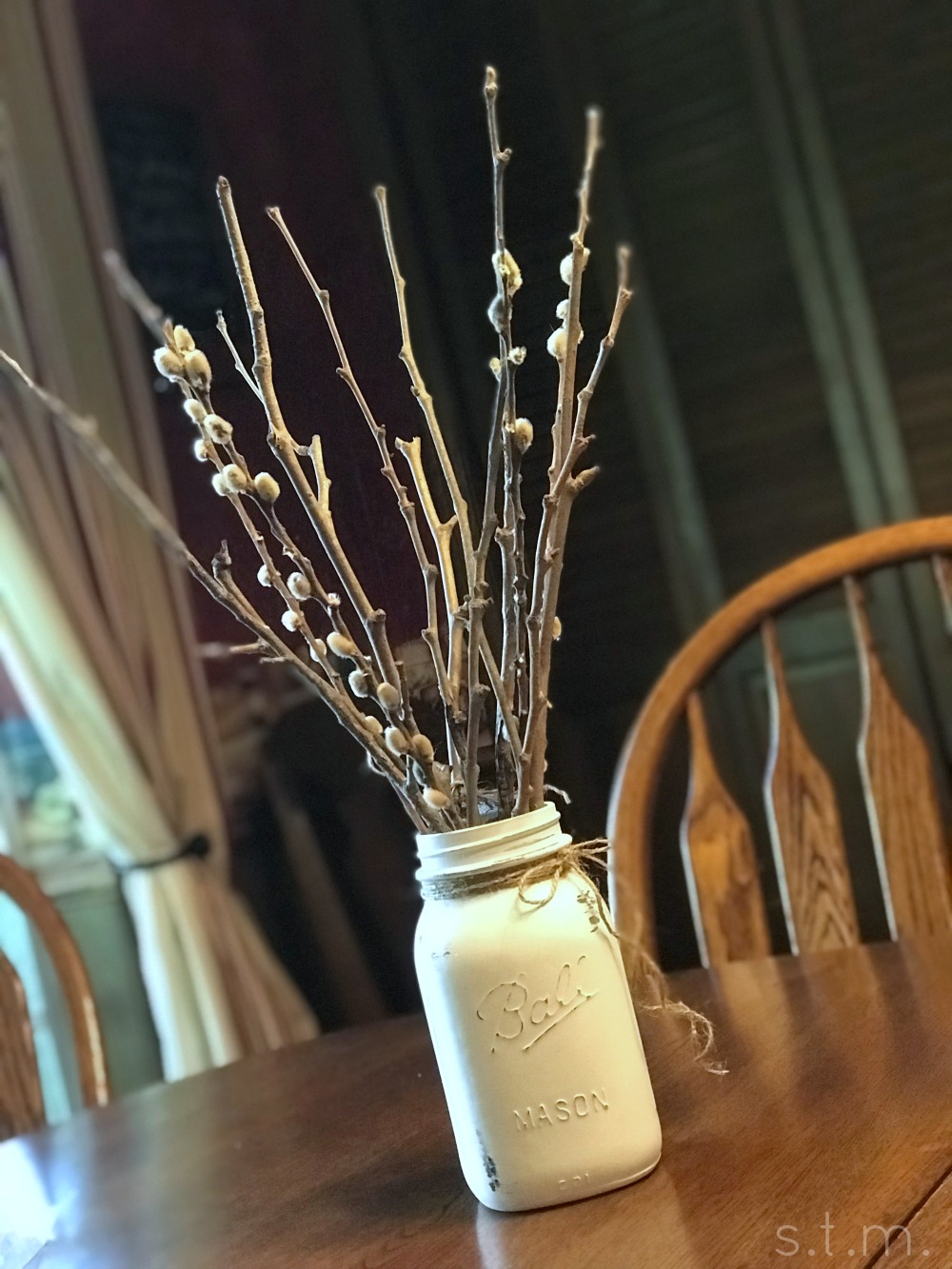 I simply sprayed the outside of the mason jar and let it dry. I took a bit of sandpaper to the outside of my painted jar to add some "weathered" interest, but that's not a necessity. Then I tied some twine around the neck of the jar, stuffed it with some twigs (decorative pussy willy twigs and plain old yard twigs) and that was all it took. Of course, you can use any color of spray paint to match your decor or occasion and fake greenery or flowers will also do the trick. I think some evergreen boughs would be a great way to decorate for the upcoming Christmas season, but the main idea is to have some cheap fun with your creation and let your inner farm girl come shining through!