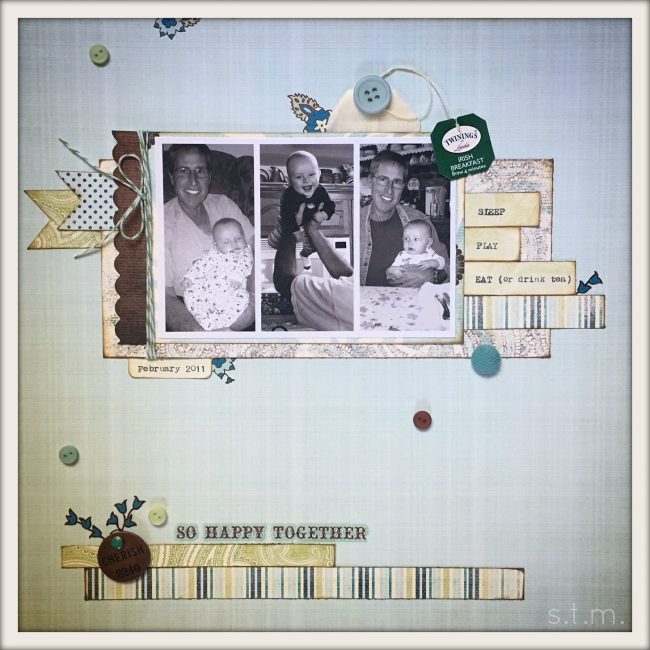 A Stuck?! sketch strikes again as I near the end of documenting February 2011. I have one more spread that should about take care of the month, but I'm quickly realizing that they don't make an album big enough for what I'm unleashing. . . wha ha ha!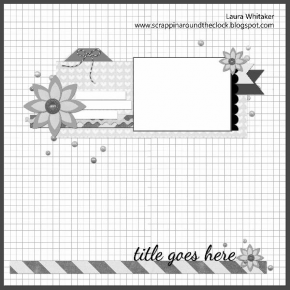 Okay, so back to the matter at hand. I loved this simple sketch but I wanted/needed to use three photos instead of one, so I simply made a collage of sorts that was just under 4×6 and put everything together with just a bit of tweaking. Absolutely everything on this layout except the metal "Cherish" circle, the tea bag and the twine is from the Happy Together collection by Fancy Pants Designs. I found this stash in a plastic bag with the note "Return to Shari what you do not use!" Oops, sorry sis, I just keep using it. . .
I love the muted colors of this collection and along with the rub-ons, buttons and brads this kit can speak to all things feminine or masculine; hence I was able to document my boys and our trip to the tea room without being to frou-frou. I'm not sure either one of my boys appreciated our dining experience, but I was sure glad they agreed to go.