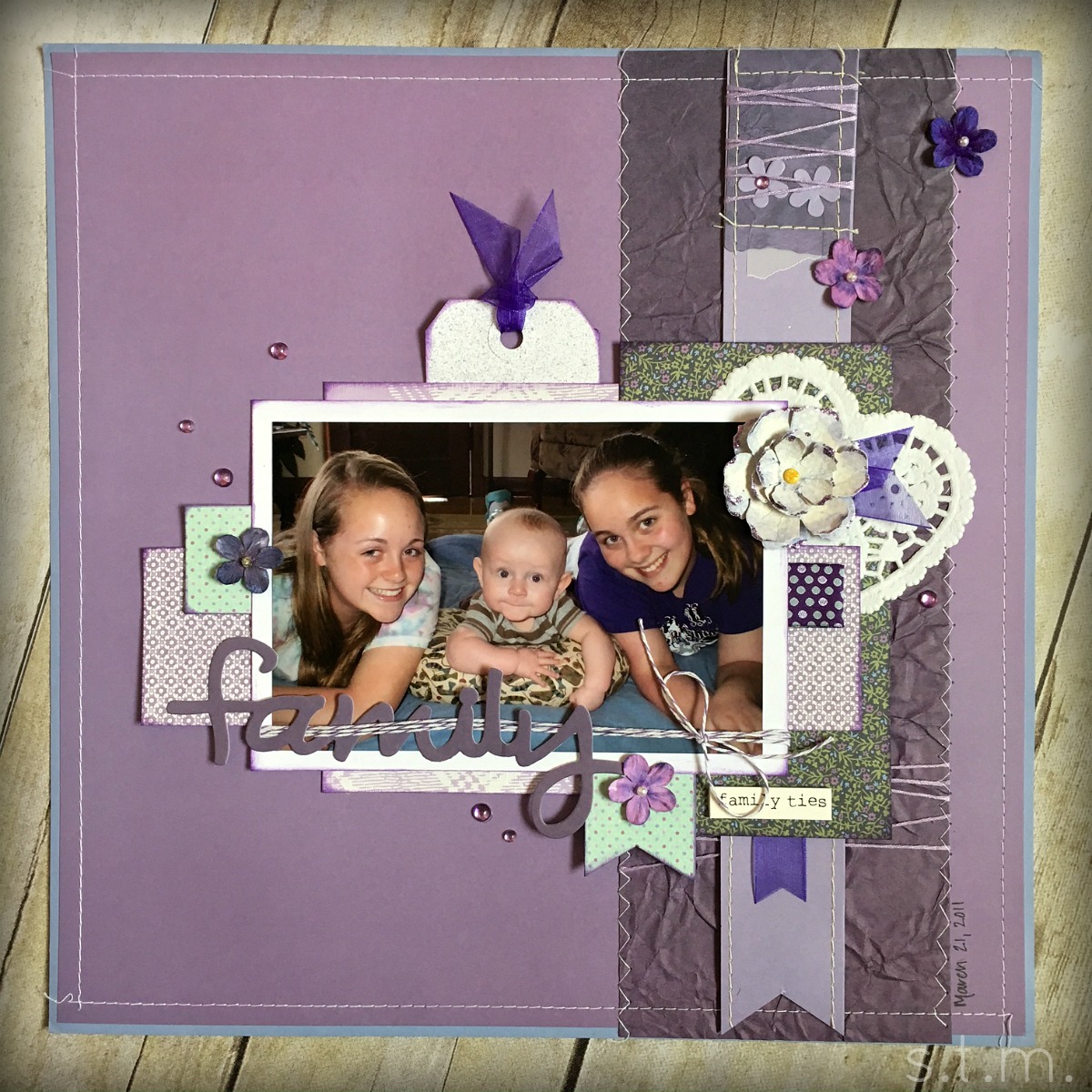 Yesterday was an snow ice day for my son's school but he was still running a fever, so I knew it would be another long housebound day for the two of us. After making the trek through the basement to feed the chickens, I flipped on the space heater in my craft room on my way back through the house. I anticipated a crafty kind of day and thankfully I carved out a couple of hours to do just that.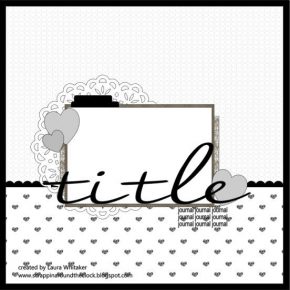 I decided to continue working on my 2011 scrapbook (save the "poor things" and "bless her hearts" please — I know I'm way behind *sigh*) and after I inspected the Stuck Sketch challenge for the second half of the month, I knew I had the right stuff to pull together this page. You see, I've been Spring cleaning about the house and I came across an old paper kit in my craft room that I almost tossed into the donate pile this weekend. I've had the kit stuffed in my stash for years and figured if I hadn't used it by now, it probably wouldn't happen. I reluctantly held onto it (probably why I have so much stuff in the first place) but I quickly realized this Stuck challenge was perfectly made for my weary purple paper pack.
The Kolette ColorbÖk kit included two 12×12 pages already pieced together with a large coordinating strip down the side and stitching all around. The kit also included some decorative quotes and do-dads, which I didn't use except for the long decorative banner I added down the side with the vellum quote piece ripped off. I ended up using both large sheets of paper because I cut "family" out of the second piece so that everything would coordinate.
Luckily I found the Pembroke 6×6 paper pack by s.e.i. in my stash that coordinated well with my page. All the extra paper came from this pack and I added a white heart doily and white tag for extra interest. I inked all my papers in purple and added all kinds of extras to the page. I colored little white flowers with markers and spritzing spray and added another long-time resident of my stash, the large purple and white flower towards the top of the photo. Some purple and white bakers twine, a little puffy sentiment, sheer purple ribbon and a few purple dots brought this project to a close.
I thought all the purple might be a bit too girly for my little man, but I think it turned out super sweet and I rather kind of like it. After I took the photo, I noticed my bakers twin was a bit wonky, so I straightened that out lickety-split and I'm very satisfied with another 2011 moment in the books.