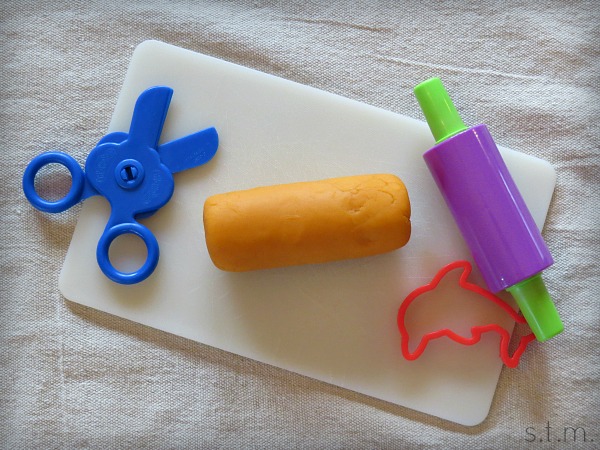 It was a play dough making kind of day! With a gray chill in the air, my little guy and I decided to hole up at home, crank the heater and have a little fun. My son requested orange dough the other day, so I snagged a cheap box of said-colored gelatin during my last grocery shopping trip and was thankful to have it on hand.
My little guy loves to mix all the ingredients for this gelatin-based recipe and even stir for a bit, but it doesn't take long for his little arms to get tired and relinquish the spoon to mama. I really don't blame him; even my arms get tired before the dough completely cooks. The key to this recipe is to just keep stirring as it cooks — it will set up, eventually.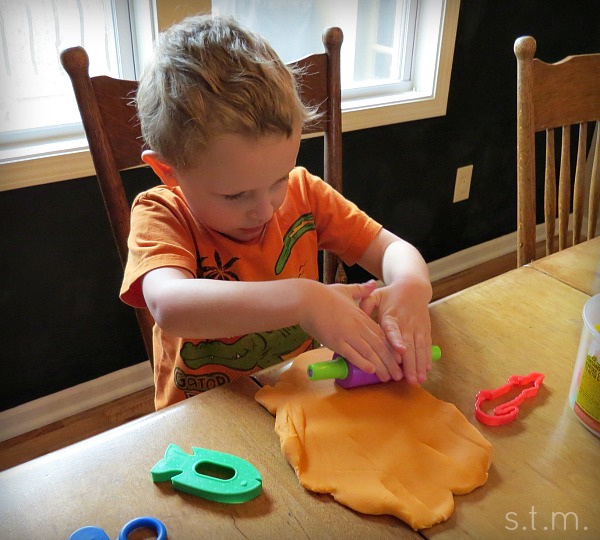 If you're looking for some creative ways to spend the last several chilly days of winter, you might give this playing dough recipe a go. It's not cheaper than buying the original stuff at the store, but it is a lot more fun.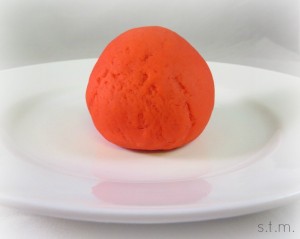 Jell-O Playdough
2015-03-02 11:52:41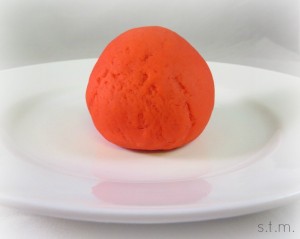 Homemade playdough that feels like the real thing.
Ingredients
1 c white flour
1 c warm water
2 tbsp. salt
2 tbsp. cream of tartar
2 tbsp. cooking oil
1 Jello pack (3 oz.)
extra flour for kneading
Instructions
Mix all of the ingredients (except extra kneading flour) together in a small saucepan until the lumps are gone.
Cook over medium heat, stirring continuously until it thickens into a big ball of dough. (Stir until you can't stir anymore.)
Turn out the dough on a flour covered surface, cutting board or mat.
Let the dough cool.
Add flour and knead the dough until it is no longer sticky (1/2 cup to 1 cup of flour).
Notes
The dough should stay good for a few weeks if placed in an airtight container and kept in the refrigerator.
Adapted from Modern Parents, Messy Kids
Adapted from Modern Parents, Messy Kids
https://www.smalltalkmama.com/
&