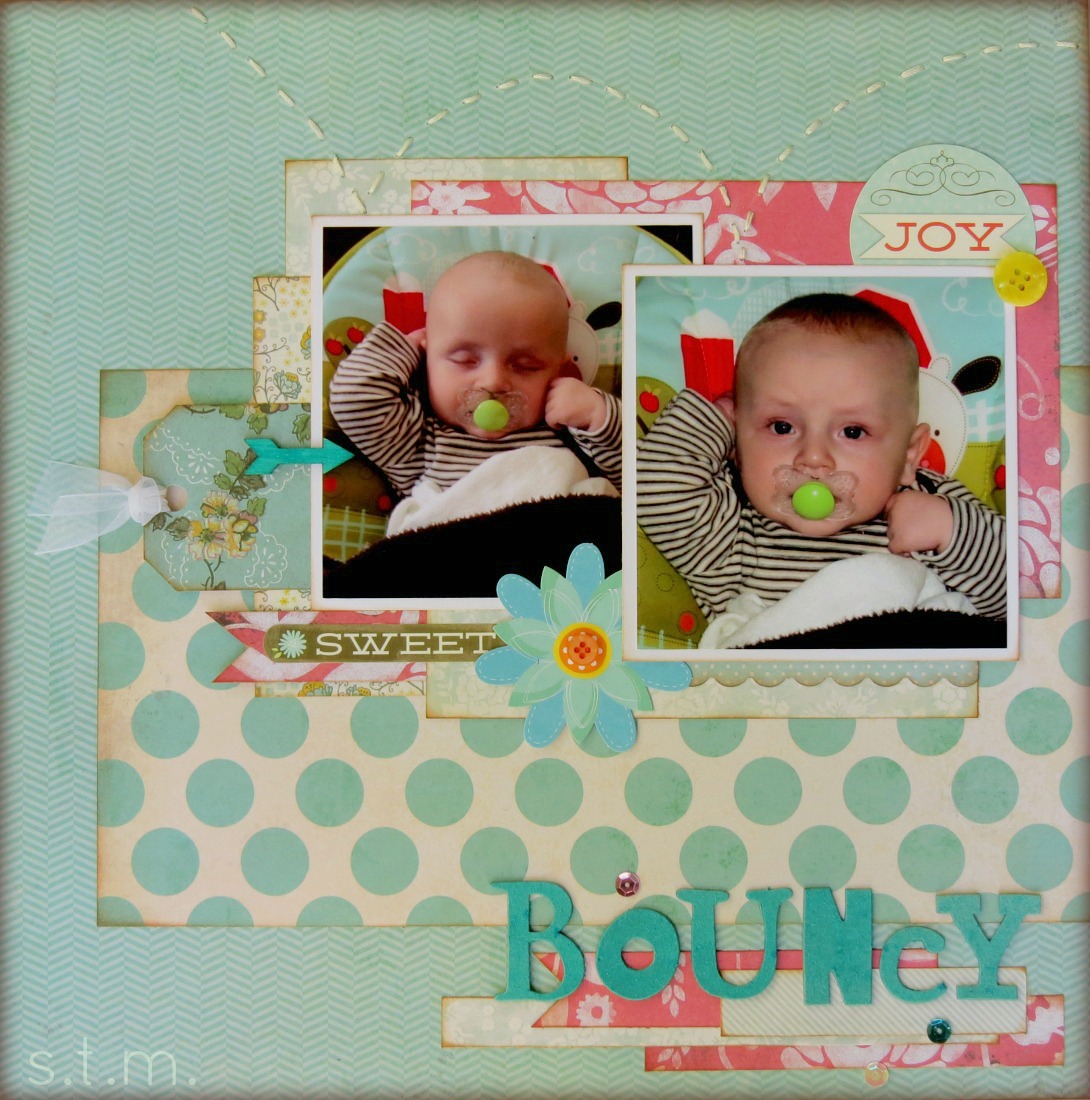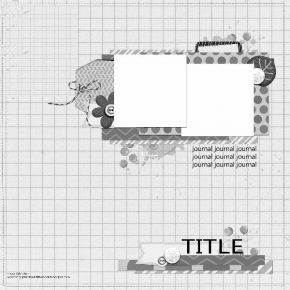 I carved out a little time this week to work on another way-past-due scrapbook layout, and thanks to this month's Stuck?! scrapbook sketch, I was able to translate a vision into reality. I knew I wanted to add some "bounce" to a spread because I had some adorable photos of our then four-month-old son in his favorite little bouncy chair, but I just needed a bit of inspiration.
Unfortunately, the Stuck?! sketch was only a single page design and I needed two pages to pull off my layout, so I mimicked the feel of the original sketch and created a cohesive spread using like paper and elements and a fun bouncy bit of "sewing." I used floss and a good old-fashioned needle to sew my bounce lines once most of the large elements were pasted in place. I had never used this technique on paper, so I experimented on a scrap piece before developing my plan of attack. Whew, I'm so glad I did!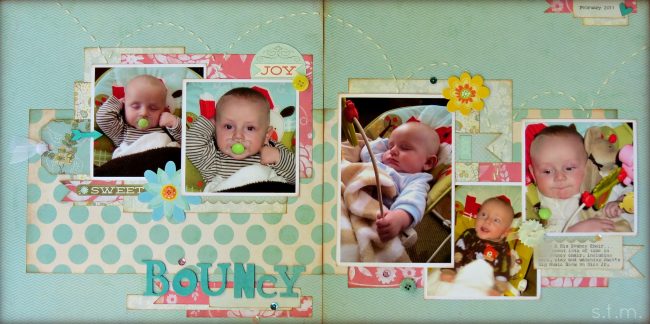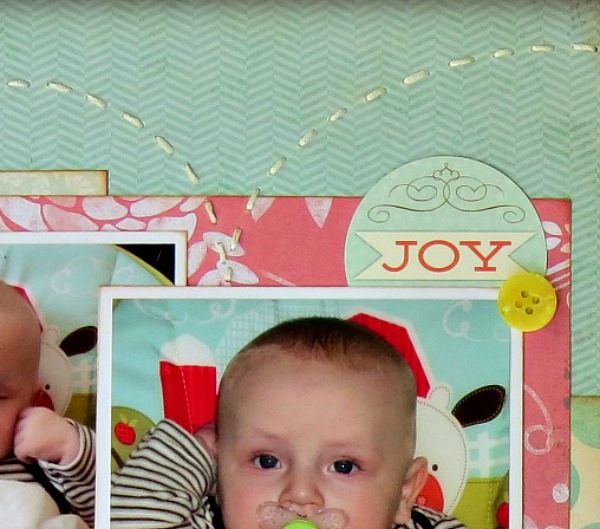 Although the photos don't do this scrapbook sketch justice, I am super happy with how everything turned out (and I have been known to tear lesser pages apart and start from scratch). I like the combination of muted colors and all the fun textures and elements. From sequins to stickers and spritzed wood to flowers, there is a lot going on with these two pages.
I hope you find of bit of inspiration in my little layout and try your hand at converting a single-page sketch into an entire spread. . . it just might be easier than you think.