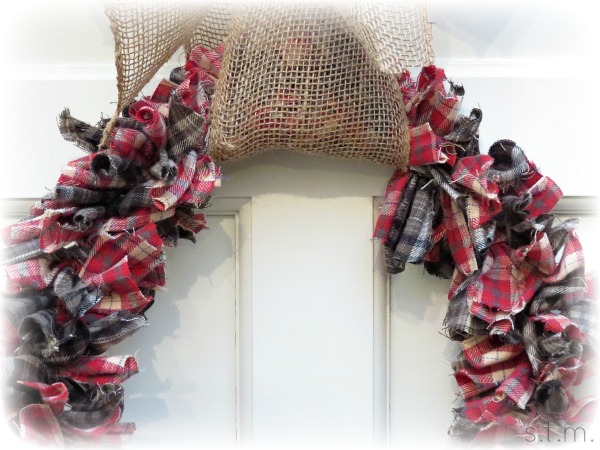 In the spirit of all that is plaid this jolly time of year, I finally finished the newest addition to my Christmas décor, a rag wreath that adds a tiny touch of tartan to the entry of my home. I made this cute little thing using two coordinating types of plaid fabric, some heavy gauge wire and a bit of burlap ribbon. I used about 200 1.5×6 inch ripped strips of cloth for this project and created it in exactly the same way as I did my St. Patrick's wreath this spring. You can read all the DIY details by visiting that earlier post.
So here's to last-minute decoration ideas; and by the way, this one can be completed in about two hours. May your boughs we decked and your halls be jolly, and may you enjoy this Christmas time of year.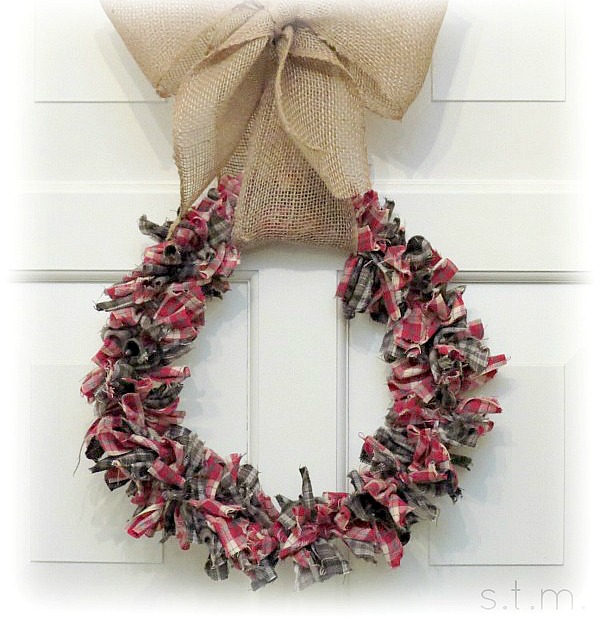 Check out some other great wreath ideas at BloomNation's #AlwaysBeBlooming project.