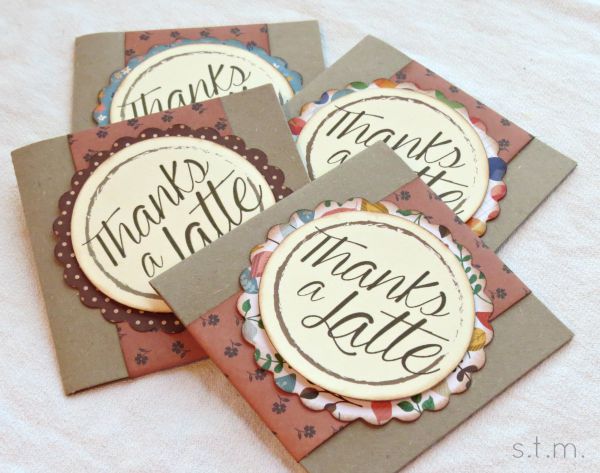 I recently wanted to say a word of thanks to some ladies with whom I volunteer because they helped see me through a rather rough couple of months. Without their support, I might have just thrown in the towel and walked away from an awesome organization. So as a small token, I bought each of them a coffee gift certificate (just can't go wrong with that one — if they don't like coffee, they can order tea or just eat a muffin already). These just happened to be from Caribou Coffee, my favorite around these parts, and luckily they came with super cute kraft colored gift holders.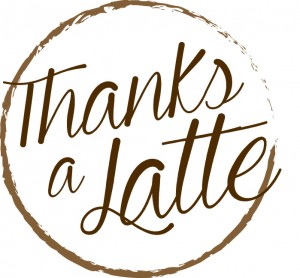 I simply jazzed up the holders with belly bands around the middle and cute little "Thanks a Latte" medallions. To create the medallions, I used a 3″ scalloped circle punch and a 2.5″ round punch. I created the graphic on my computer, printed and punched. So super easy, but if you like what you see here, you can download the graphic and print it for your own use. I inked all my edges before assembling, added foam tape to the circles for dimension, and that was all it took.
I think the ladies loved them, and sometimes the smallest gestures really do mean a lot.