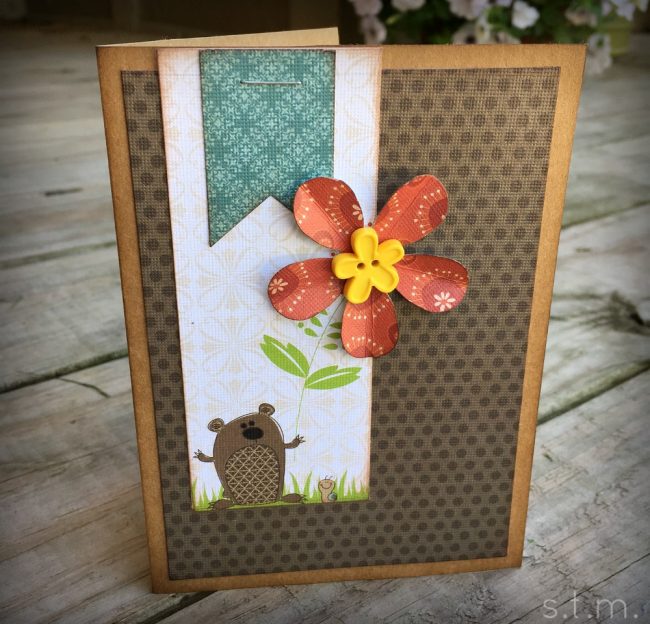 Our beautiful warm weather inspired me today, along with the simple little Freshly Made Sketch, of course, so I just knew I had to incorporate a fun little flower somewhere on my card. While the colors are a bit fallish, I think the bright flower gives this card enough whimsy to wish someone special a happy spring or summer day.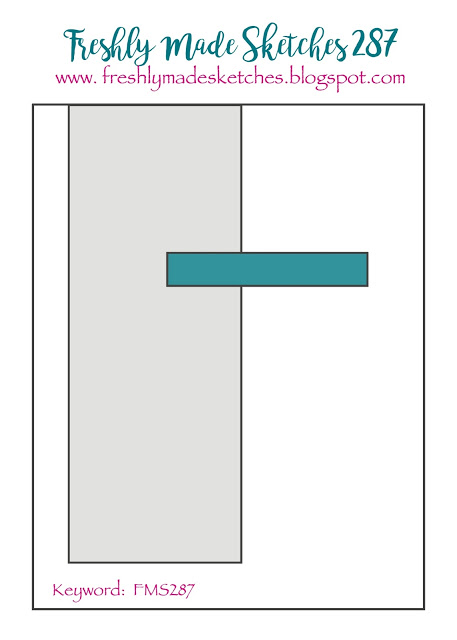 I used The Green Stack from DCWV to create this card; and to tell you the truth, I was very glad to be able to use a few pages out of this paper pad because I've owned it for a very long time and really haven't used it much (for whatever reason).
I opted not to put a sentiment on the front and just used the flower for that element from the sketch because I was afraid it would be too cluttered. The effect is simple, but I think it's kind of cute. Along with an added banner element, a staple and some inking around the edges, this card is complete!