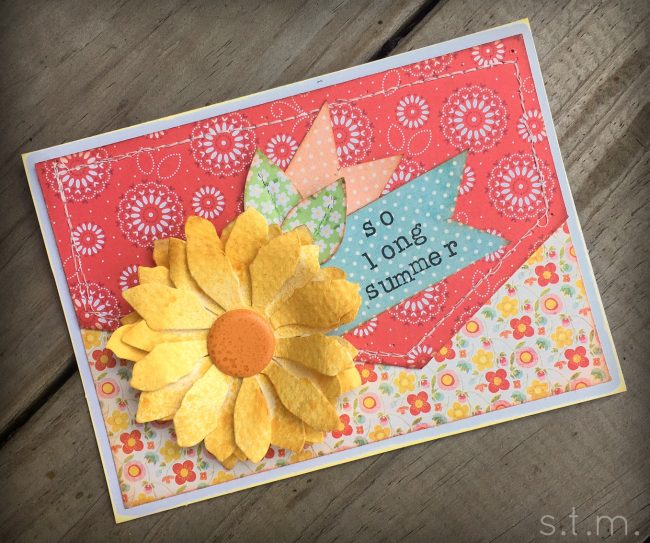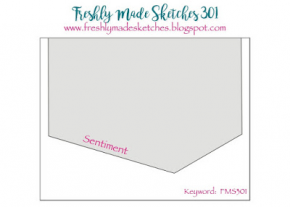 I wrapped up my week fittingly with this so long to summer card that I created for the latest Freshly Made Sketches challenge. As soon as I saw the sketch I immediately thought pocket, but when I couldn't locate denim paper in my stash I switched to a bandana feel. The stitching around the edge gives it a bit more finished look and some added texture.
The papers came from different collections, but I was able to combine everything for a fun summer look, and of course I inked all my edges. I found the big yellow flower in my little drawer of floral and was delighted that it was the perfect size and color for my card. I know I made that thing years ago and it's probably as old as my child (I guess it pays not to throw anything away).
With the quick addition of a wonky sentiment, this card was finished. Now I just have to write a note and send it to a friend.