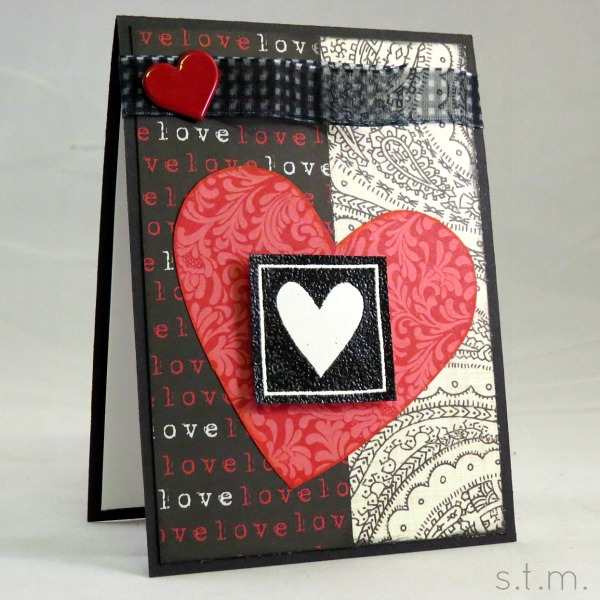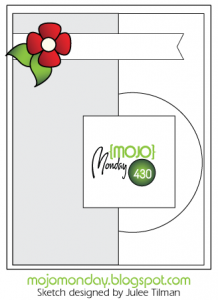 I'm leaning toward love with this Valentine card for this week's Mojo Monday challenge. When I first saw the sketch, I immediately thought of red hearts and ribbon. . . and this is how it all turned out. Yep, red hearts and ribbon.
I love black backgrounds on my Valentine cards, because it makes the reds really pop. I've had this paper for quite some time and really couldn't even begin to tell you the make or model, but I really wish I had some more. Unfortunately I'm working with scraps here, folks.
The small center heart is an embossed stamp, the large red heart was my own design and the top small heart is a brad. I added some ribbon and inked my edges and that was about all it took to come up with this little card.