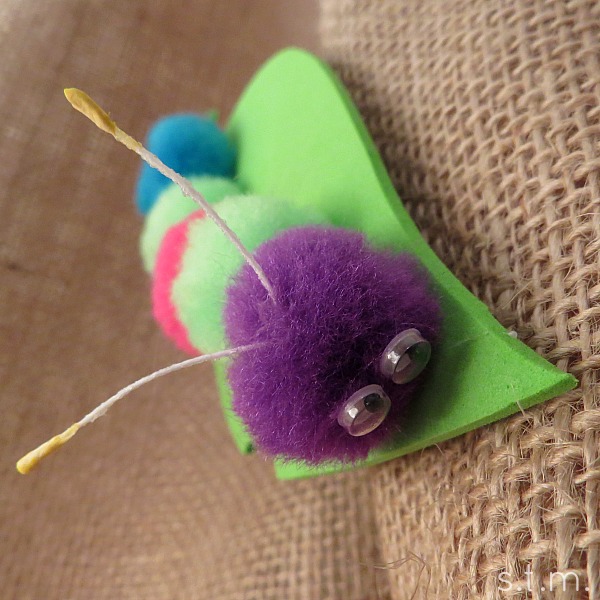 It rained here today. . . for the umpteenth day straight. But thankfully it was also MOMS Club® craft day at my house, which is always a good way to spend a few hours of the day (especially when I don't have to leave home). Today's project was this cute little pompon caterpillar that was also a former VBS project, so rounding up the supplies was a breeze.
Here's what you need:
5 medium pompons
green craft foam sheet
glue
small google eyes
flower stamen or light-gauge wire
clothes pin
hole punch
scissors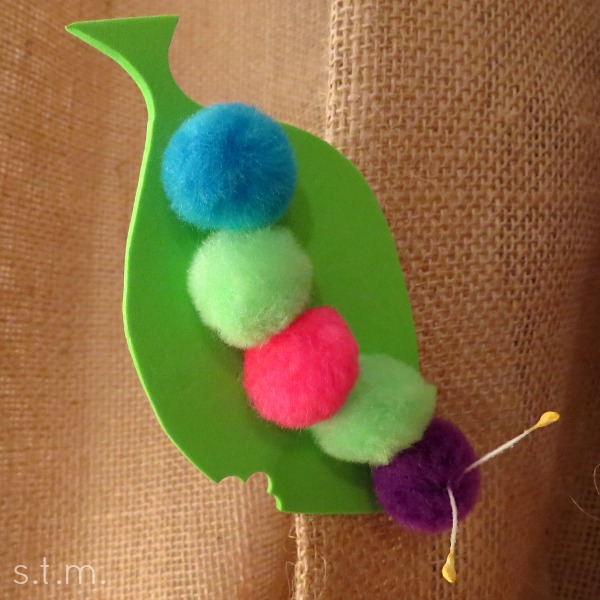 How to make your cute caterpillar:
Cut out a leaf from the green craft foam using the printable leaf pattern. If you want to add bite marks, use the hole punch to punch three holes in the side of the leaf.
Adhere all five of the pompons onto your leaf using glue.
Fold a flower stamen, or a short piece of wire, in half and glue it on top of the first pompon, and glue on two google eyes for the face.
After all the pieces are dry, glue a clothes pin on the underside of the leaf so that you can clip this cute little caterpillar on any number of places.