It has been a busy summer here in the Midwest, and the early bouts of serious heat have twisted me into a wee bit of a grump. Thankfully, the long Independence Day weekend was full of fun activities to keep my mind occupied, because yesterday's heat was just miserable. I told my husband that I have no idea why my ancestors ended up in a place so prone to hot summers and excruciating humidity. My European DNA was not meant for this!
Y'all, I'm a sweater! I mean it starts with my top lip and then beads of sweat just break out all over until they travel in streams to my very tippy toes. During yesterday's celebration at a friend's lake house, I tried to have conversations across the screened-in porch, so I wouldn't drip on any innocent bystanders. When I played summer softball as a youngster, salty sweat used to pour into my eyes like I was standing in a shower. It's never good for the shortstop to be blinded by her own body fluids. Yikes!
And don't even get me going on my crazy, frizzy naturally curly hair. . .
Okay, enough of this grossness. What I really sat down to write about (because I need and want to write! It has been way too long), was to tell you all about these fun little puff pastries I made for yesterday's Independence Day party. Yes, I know you lost your appetite about paragraph two, but just hang with me a bit longer.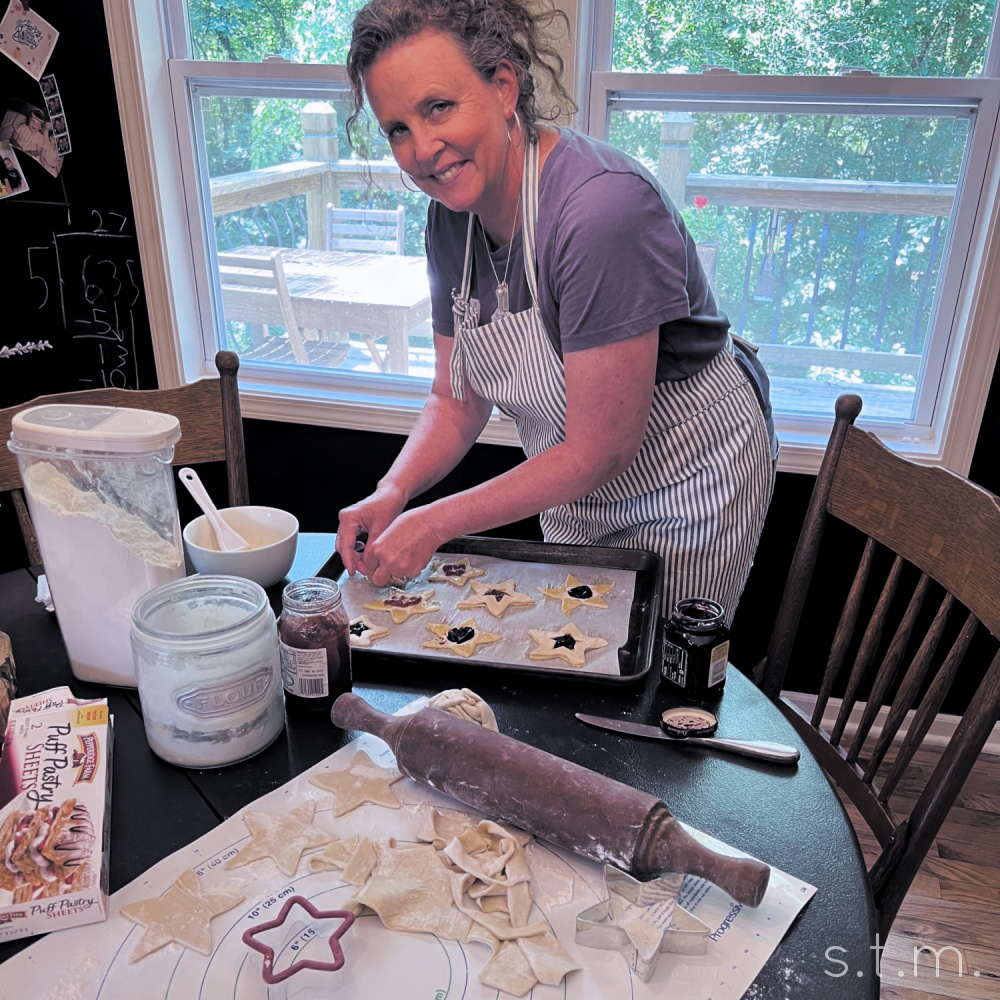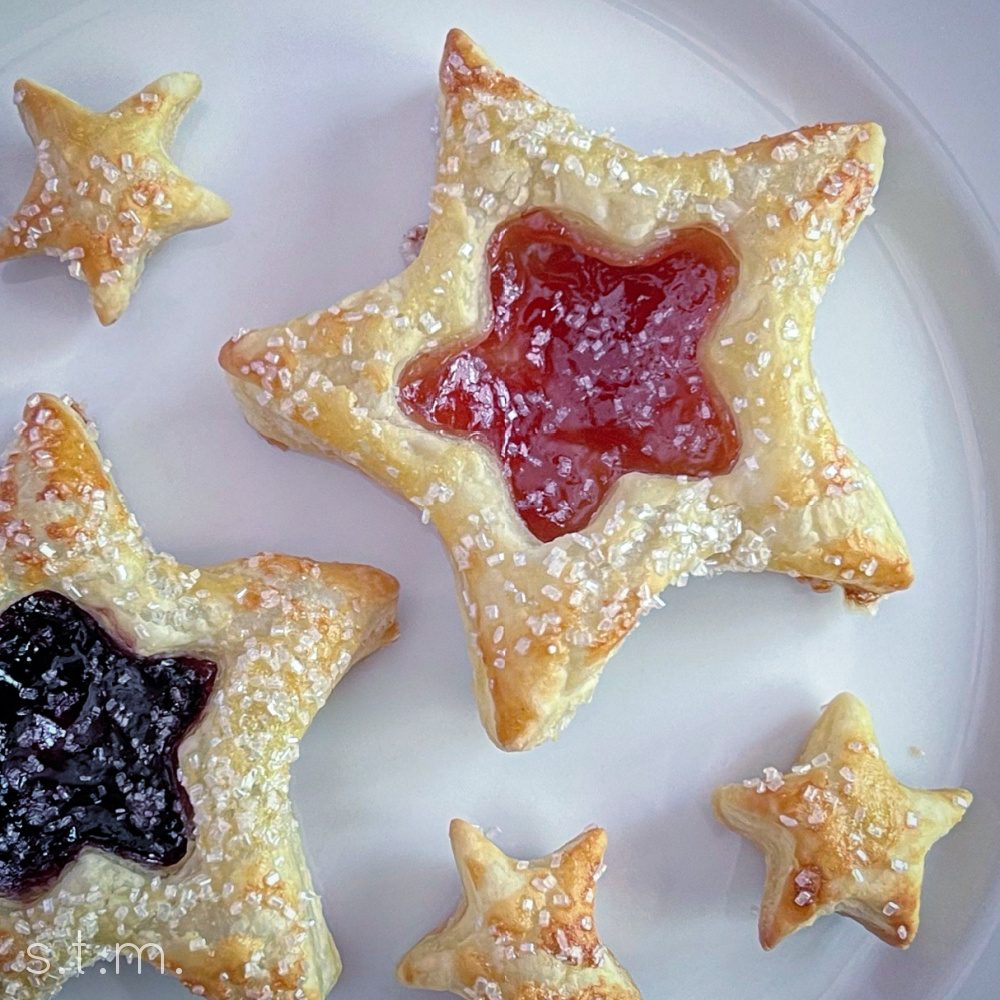 I wanted a festive dish to take to our friend's party and I just happened to stumble upon this cute recipe from Country Living. I love puff pastry anything but I've never actually baked it, so this was a little something new for me. There were several, yet quite simple, steps to making these double layered "cookies," but they were very much worth the work. I thought they were pretty tasty and I guess everyone else did too, because the only thing I carted home was an empty platter.
I had a little difficulty with the folded pastry dough I found in my grocery store and I'm thinking homemade puffy dough might be a better option. So if you have a favorite puff pastry dough recipe, please send it my way!
Now I just need to come up with other shapes for coming celebrations so I have a good excuse to make some more.