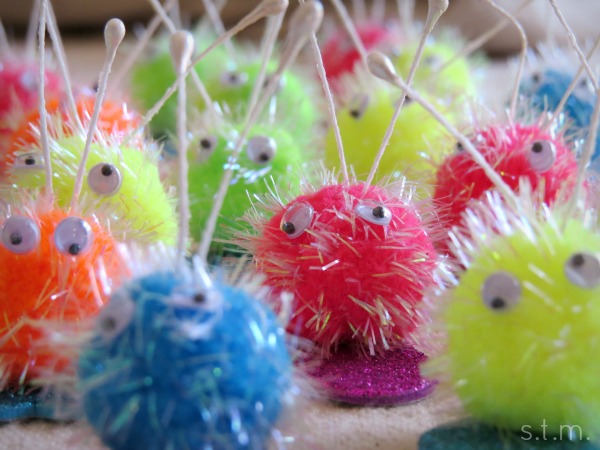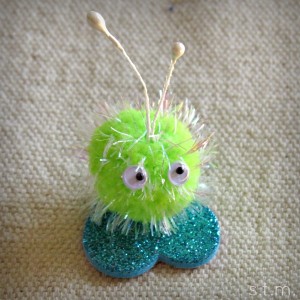 My five-year-old son and I have been getting a little crafty for Valentine's Day this year, and I just had to show off these cute little love bugs we made for his classmates. They were super simple to assemble, but you do have to factor glue-drying time into your crafty equation.
Materials:
small foam hearts
medium pom-pons
small google eyes
faux flower stamens
craft glue
Instructions:
Glue a pom-pon onto a foam heart. Let the glue dry.
Fold a flower stamen in the middle. Put a dab of glue at the middle and poke into the top of the pompom. Let the glue dry.
Place two dots of glue on the front of the pompom and stick on the google eyes. Let the glue dry.
I told you to factor in the glue-drying time, didn't I. Other than that timely process (and I did use a faster drying tacky glue), this craft project really is quick and easy. Why not create a mini love bug with your little ones, or make a whole army of them today.