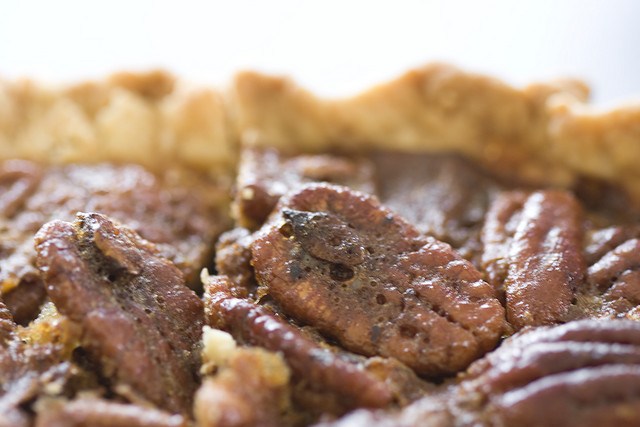 So let's talk pecan pie. It's a classic dessert that can be a little daunting if you're not familiar with baking this delicious Southern favorite. Well, for that matter it might be a favorite of folks up north or even out west, but I've never eaten pecan pie in those places so I wouldn't know.
I used to think that Nannnie (my wonderful deceased grandmother) made the absolute best pecan pie ever and so one day long ago I asked her for the recipe. To which she responded in her cute little Southern accent (not Paula Deen thick, but a hint of Sandra Bullock drawl), "Lands sakes, child. I use the Karo® Syrup recipe. It's printed right on the bottle." So that's my response to the very same question and it's what I'm telling you here today. Grab a bottle of Karo Syrup and follow the directions printed on the bottle and you'll probably be feasting on the ooey, gooey sweetness that is pretty good pecan pie.
Now if "perfect" pecan pie is the very thing you seek, there are two additional things you need to know. One, start with a good homemade pie crust; and two, aluminum foil is your friend. Sounds simple, eh? Well you just happen to be in luck, because while I'm not stealing Karo's thunder by publishing their pie recipe here at Small Talk Mama, I am posting the best pie crust recipe I know — and this one did come out of my Nannie's recipe box.
But before I get to the recipe, let me tell you about the aluminum foil. Before I put my pecan pie in the oven, I create a dome of foil that covers the entire pie. I allow the pie to bake that way until the last 10-15 minutes of the required baking time, which prevents the crust and top of the pie from getting too brown before the syrupy insides have a chance to completely set up. I then remove the foil and allow the pie to finish baking as usual. Sometimes I have to add a few minutes of baking time to get the top and crust sufficiently browned, but that just requires a bit of babysitting.
That's it. Those are all my secrets to the perfect pecan pie, but all this advice does come with a warning. If you come from a pie eating crew, you just might become the designated pecan pie maker for family affairs and potluck gatherings, which isn't all bad when the kudos come pouring your way.
photo credit: .imelda via photopin cc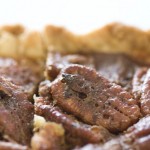 Nannie's Pie Crust
2015-02-05 13:39:01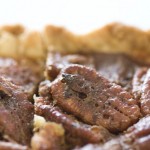 Old-fashioned pie crust
Ingredients
5 cups flour
1 tsp salt
1 lb Crisco
1 egg
1 tbsp. vinegar
water
Instructions
Put flour, salt and Crisco in a mixing bowl.
Combine egg and vinegar in a one-cup measuring cup and add enough water to fill the cup.
Add this cup to the flour mixture in the bowl and blend everything together well.
Divide into five equal parts and roll into large balls.
If using immediately, place crust in the refrigerator for 15 minutes before rolling out. To save for later, wrap crusts individually and freeze until needed.
Notes
This pie crust can be made ahead of time, frozen individually and thawed as needed.
photo credit: .imelda via photopin cc
https://www.smalltalkmama.com/