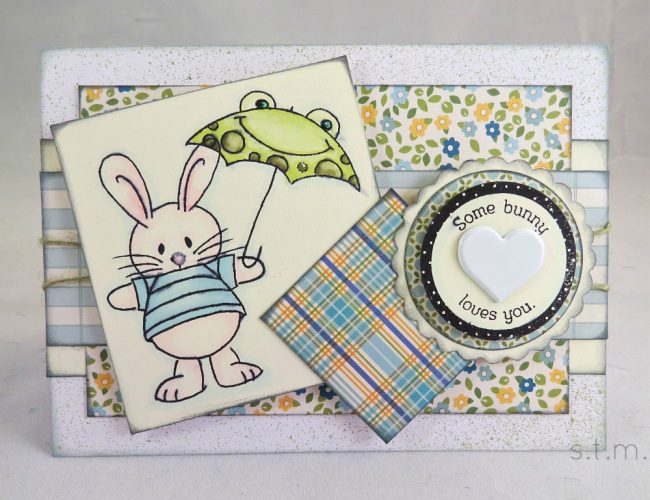 Spring keeps trying to creep into our days here in the Midwest, and my latest Mojo Monday card reflects those feelings. From the cute little bunny and fresh colored paper, everything about this card screams "Hello Spring."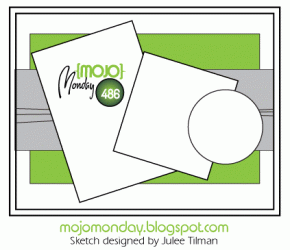 While I wasn't crazy about this week's Mojo Monday sketch, I decided to play along because I had just created the bunny holding an umbrella stamp with my newest Stampendous set from Hobby Lobby. I love this cute little stamp set that lets me mix and match various animals, clothes and accessories. It's super cute! Anyway, the bunny was the perfect size for this card and the rest just fell in place.
All the decorative paper is from The Family Ties 6×6 paper stack from Pebbles, which was 40 percent off at JoAnn's this week. Score! I inked all the edges and added some Glimmer Mist to the background for some interest. With the addition of a heart brad and a touch of Stickles on the bunny nose and frog eyes, my card was complete.