So I know the fall decorating season will be drawing to a close with the rapidly approaching Thanksgiving holiday, but I wanted to share my little touches of autumn with you as a "better late than never" thought in mind. I tried to keep things very simple this year, because I went all out for my son's fifth birthday pirate party in October and Christmas will be upon us at warp speed. So here are a few touches around the house that hopefully let guests know that I didn't completely ignore my favorite time of year.
I love to change out my house number pots for the season, and these beautiful mums were just the thing to brighten the front porch. . . until the little deer decided to come all the way up to the house and chew off every last bloom. *sigh*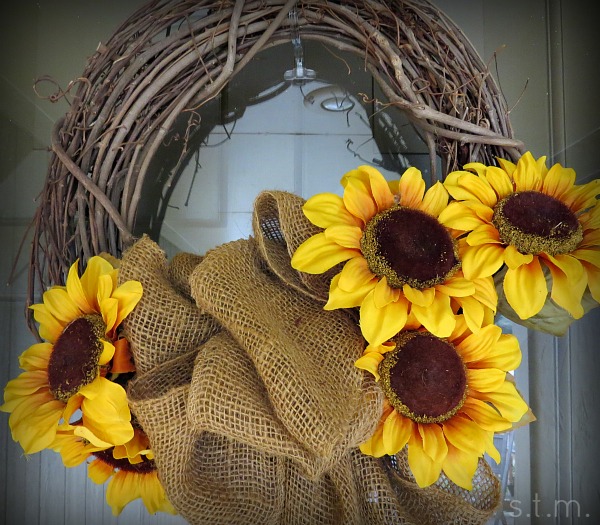 This was such a super easy wreath to create with large sunflowers and burlap ribbon. I hang it on my door every fall to welcome my guest to the door.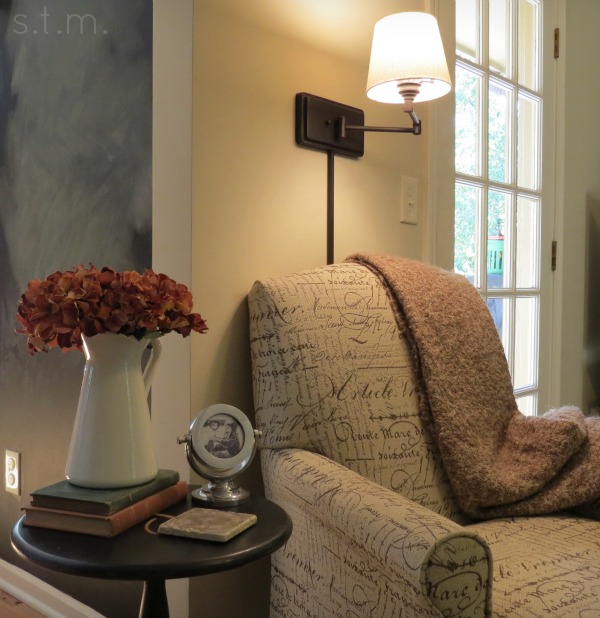 Inside, I simply added some hydrangea blooms to my IKEA metal pitcher and the brown throw to the chair. This spot is so cozy, and I love to curl up here with a book.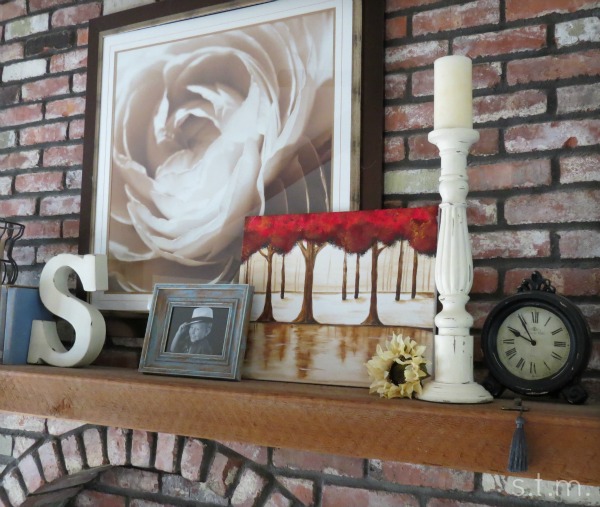 This year I changed out a couple of items on the mantel for a fallish touch, including the addition of the "original" work of art you see here. My moms group had our monthly Mom's Night Out at a local paint-your-own-art place called Happy Trees Painting in Kansas City. I was surprisingly happy with the outcome, and of course the subject was perfect for this time of year.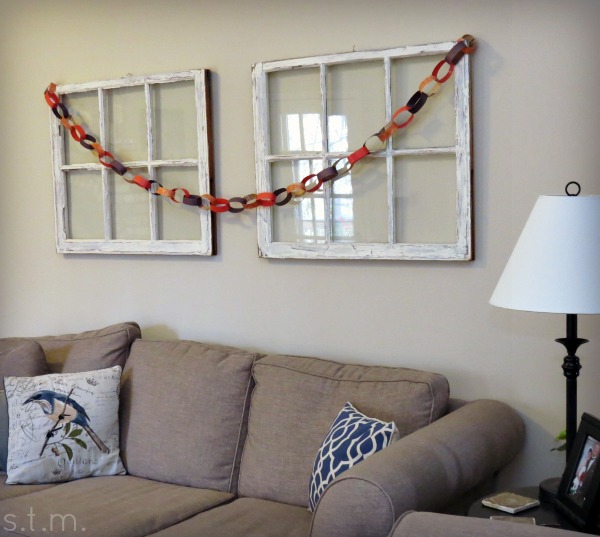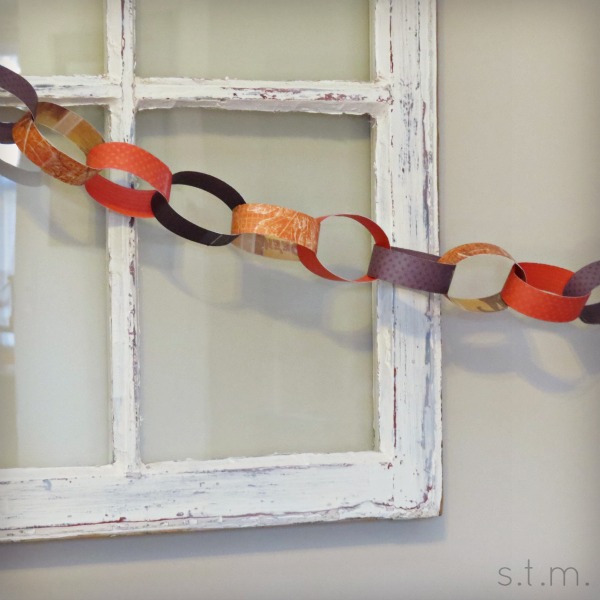 Here is the last little touch of fall in my living room. It's a little chain garland my son and I made before Halloween using strips of scrapbook paper. If you remember my post about keeping it simple between now and the end of the year, I suggested making something easy with your kids. So I did just that. My son loves to use the paper cutter when I have it out, so I let him cut the strips (under my direct and constant supervision) and then we linked them all up together. We both enjoyed this super simple craft, and I love the added autumn touch!