So I have this confession. . . I'm a bit of a fake flower snob. As a general rule, I just don't like to display artificial blooms in my home, especially in tight quarters. That being said, I have made a few exceptions here and there because I have managed to locate some silk bushes that really do mimic real life. Here are a couple of my current favorite florals and a few tips for displaying faux flowers in your own home.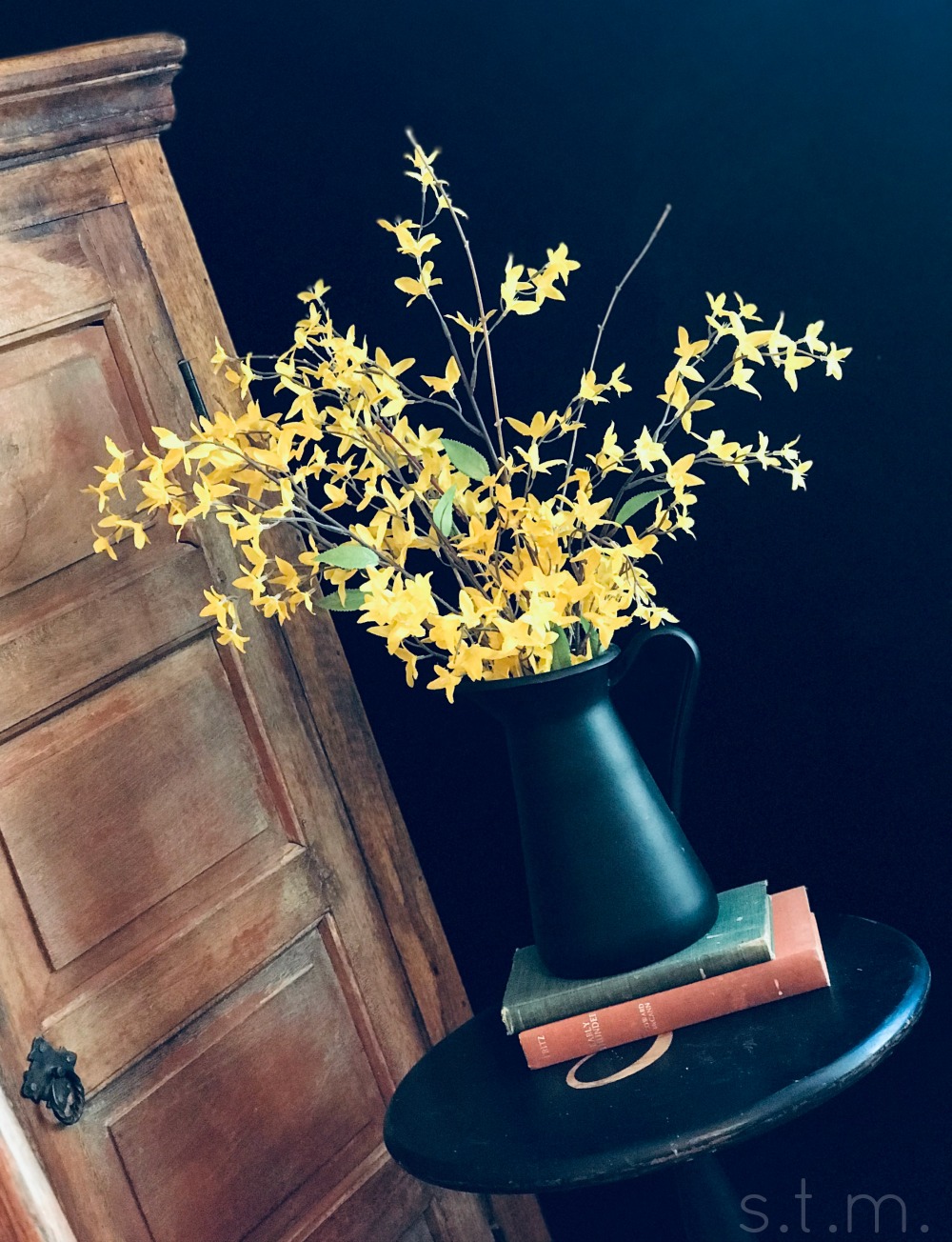 A few forsythia stems mixed in with a few natural tree sprigs make for a very springy arrangement. It's obvious that these silk blooms are not real, but since forsythia blossoms look a bit unnatural in the wild they are a good choice for indoor displays. Throwing in a few real twigs adds a natural element to the whole arrangement and finishes off the look.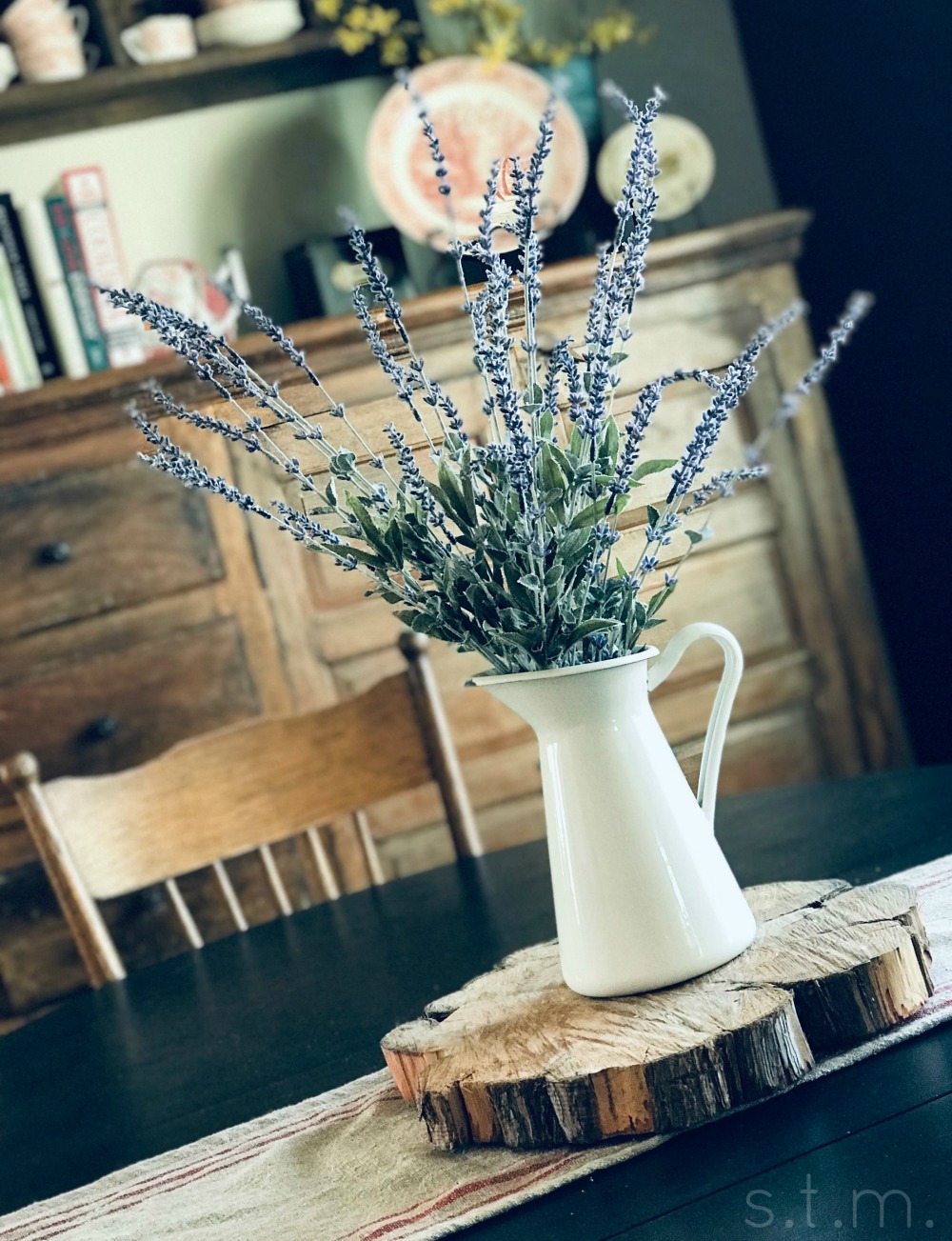 I purchased this lavender spray at Hobby Lobby a few weeks ago while it was on sale. Y'all know I rarely pay full price for anything in this world, especially at Hobby Lobby. Even at half-off this beauty wasn't cheap, but I am soooo glad I made the purchase. I think it looks really cute in my IKEA pitcher and is now adorning my dining room table on a daily basis. Here again, lavender sprigs are a bit odd in real life so their faux version is somewhat forgiving. Also, the quality of this reproduction was top-notch so I opted to spend a few extra dollars instead of picking a cheaper version that didn't quite cut it.
Five Tips for Displaying Faux Flowers
Look for florals that naturally have sparse or oddly shaped blooms.
Spend a little more money for better quality florals.
Add natural elements to help sell the the whole arrangement as real.
Pick an interesting container to display your faux flowers. Something other than a typical vase can be a great choice, be it a basket, a bucket or other fun-shaped vessel.
Spread out the stems of your sprays or bushes to create a fuller and more natural look. You can also cut apart stems to add some difference in height and fullness.
I also should add that while I would rather display fresh flowers in my own home on a regular basis, fresh bouquets can be costly and there isn't much to cut this time of year. So while I wait for the the daffodils, peonies and tulips to do their thing I am willing to display a few fakes, but only while using a discriminating eye. I believe an interesting empty container can be better than a vessel full of cheap fakes.