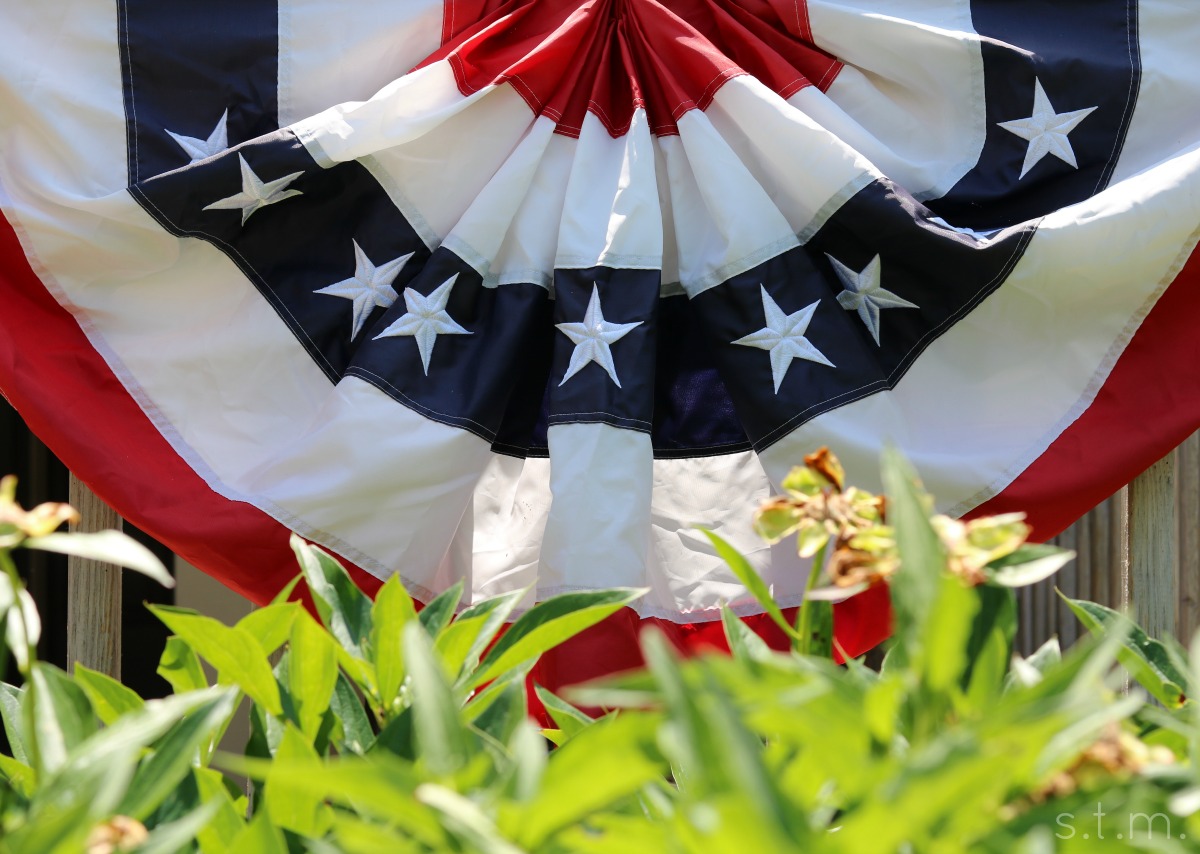 Did you proudly fly your flag yesterday? Our house was decked out in its finest patriotic prowess, but I have to confess that I may have gotten a little jump on my Americana this year by decorating on Memorial Day way back in May. I figured I could get just over a month of patriotic punch if I started early, and who doesn't love a little red, white and blue as we tumble headlong into the sizzling months of summer. Between Memorial Day and Independence Day, falls Flag Day, so the reasons to celebrate just keep coming.
Here's a little peek at what my family has been looking at for the last several weeks. I actually appear not to be behind (for once).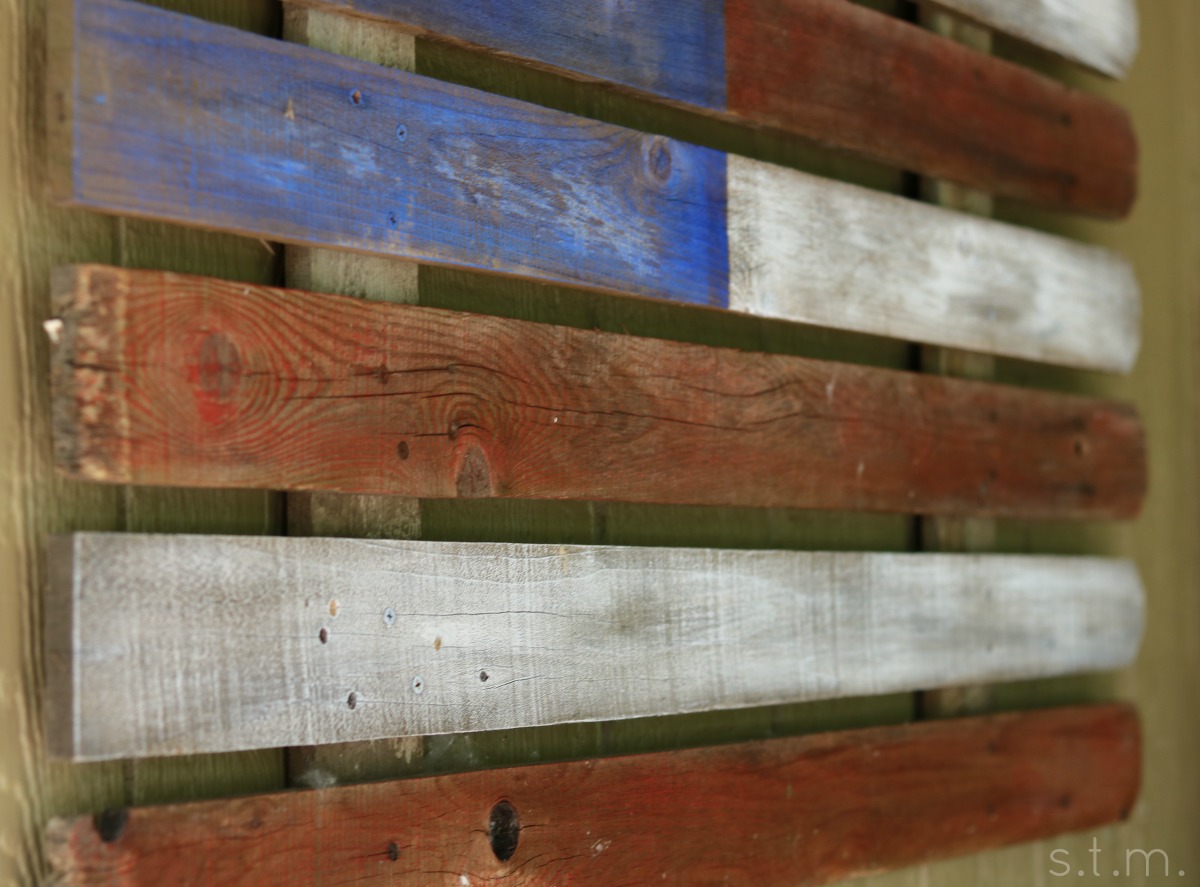 I crafted this large wooden flag out of old fence pickets. A simple wash of paint shows off the weathered wood grain.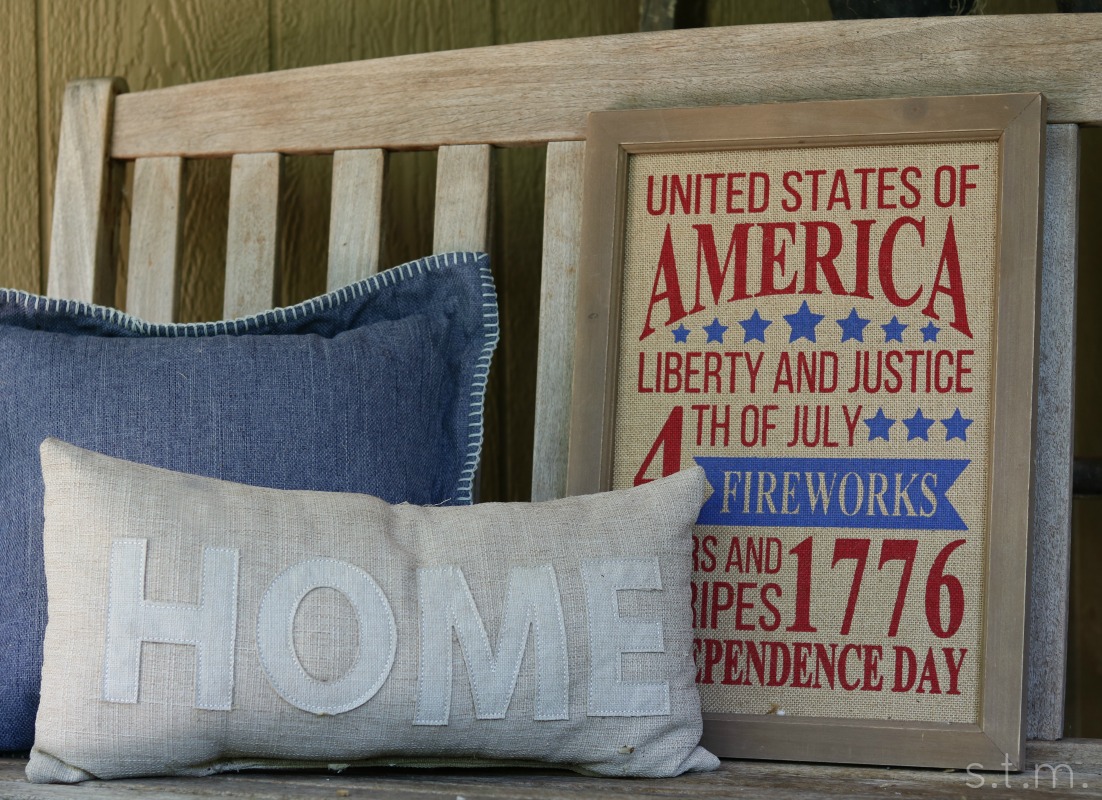 I purchased this patriotic sign for just a few dollars after Independence Day last year. It complements the large wooden flag on the back deck.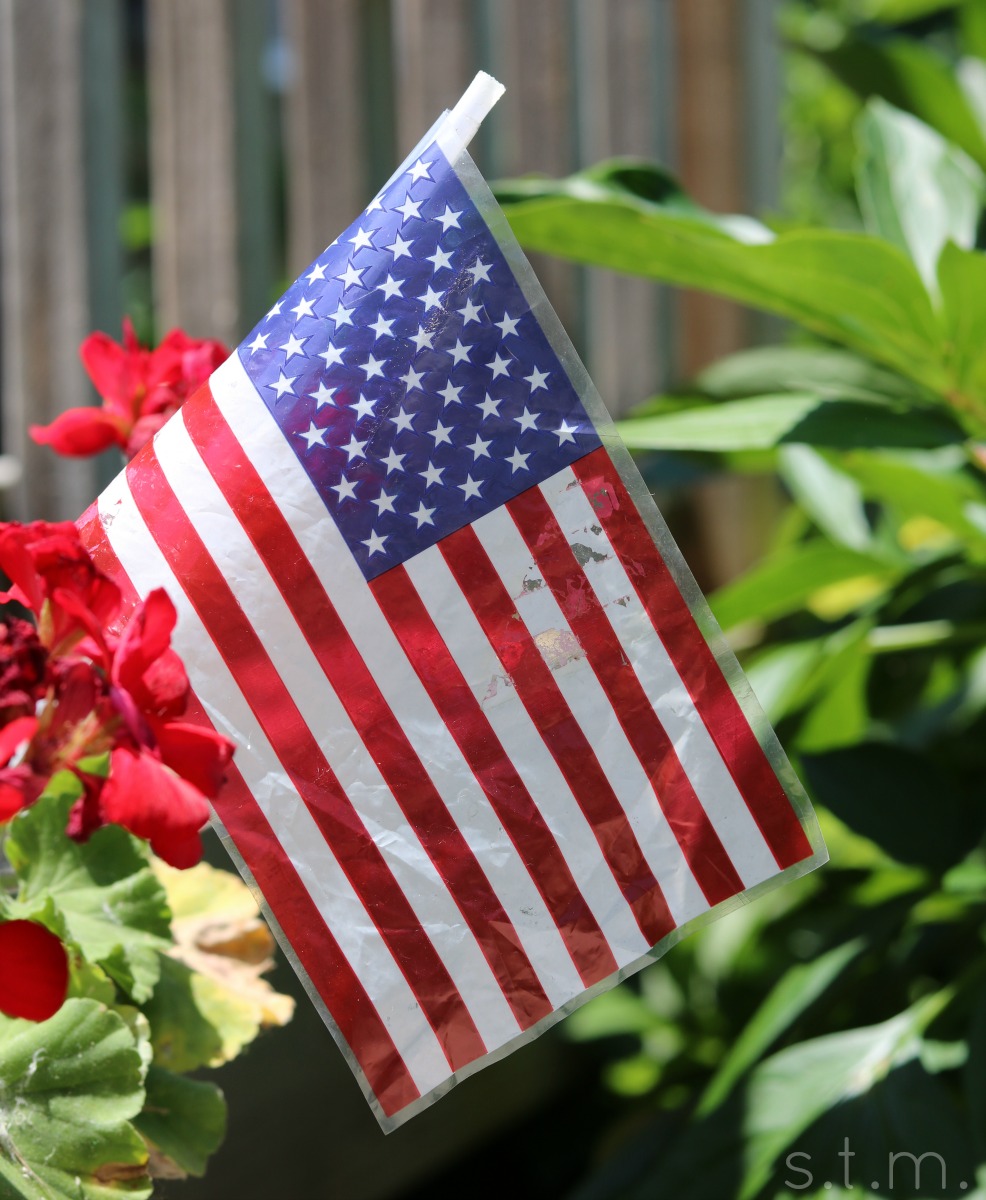 I really don't know why I've hung onto this tattered plastic flag for so many years, but it's the perfect addition to my red geranium on the front porch steps.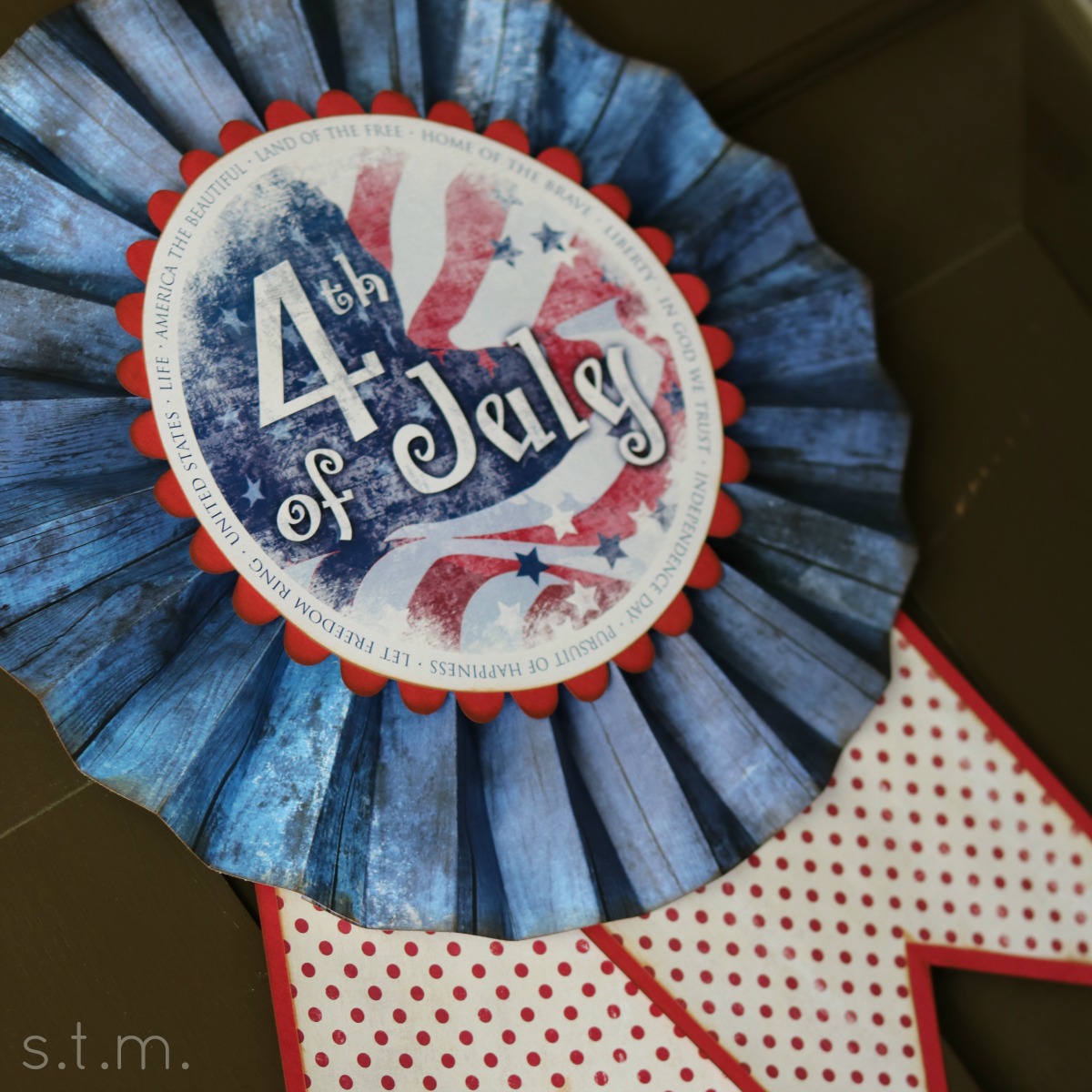 This oversized paper ribbon adorns our front door, and you can learn how to make your own right here at Small Talk Mama.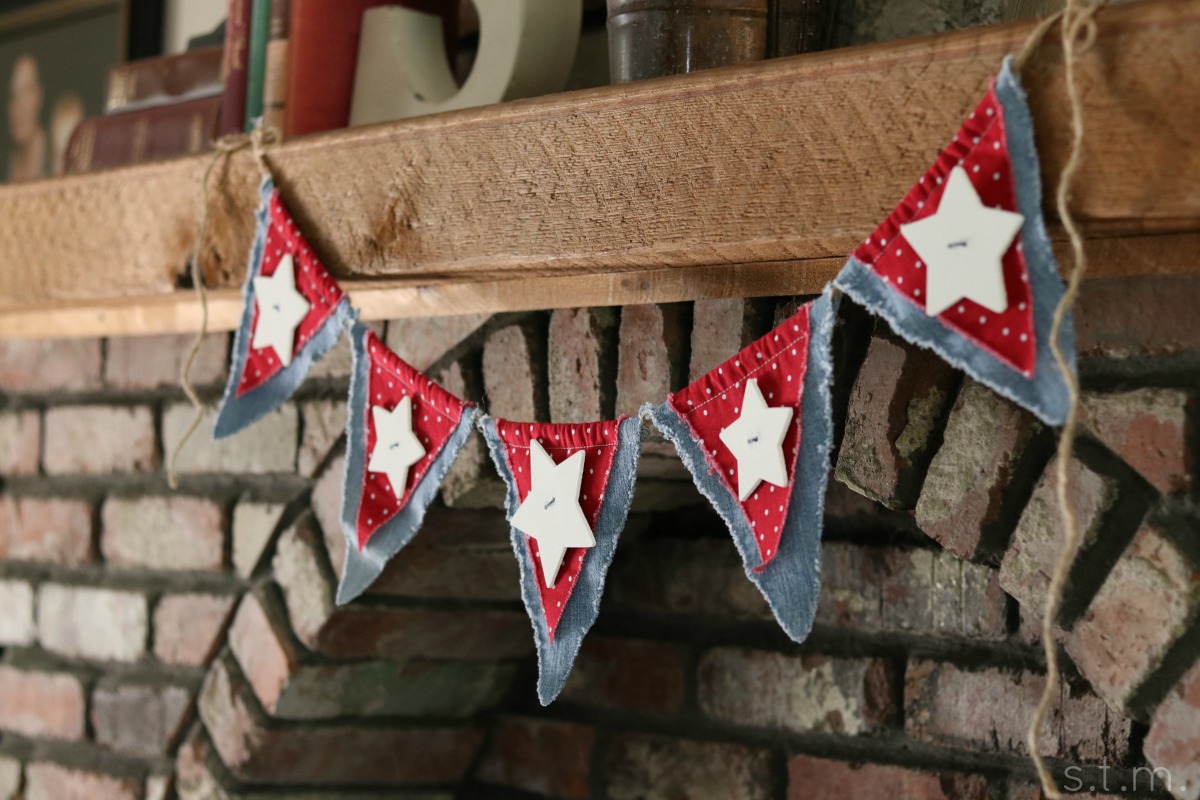 I love this fun fabric banner hanging from our fireplace. You can whip up this cheap and easy project just in time for Independence Day.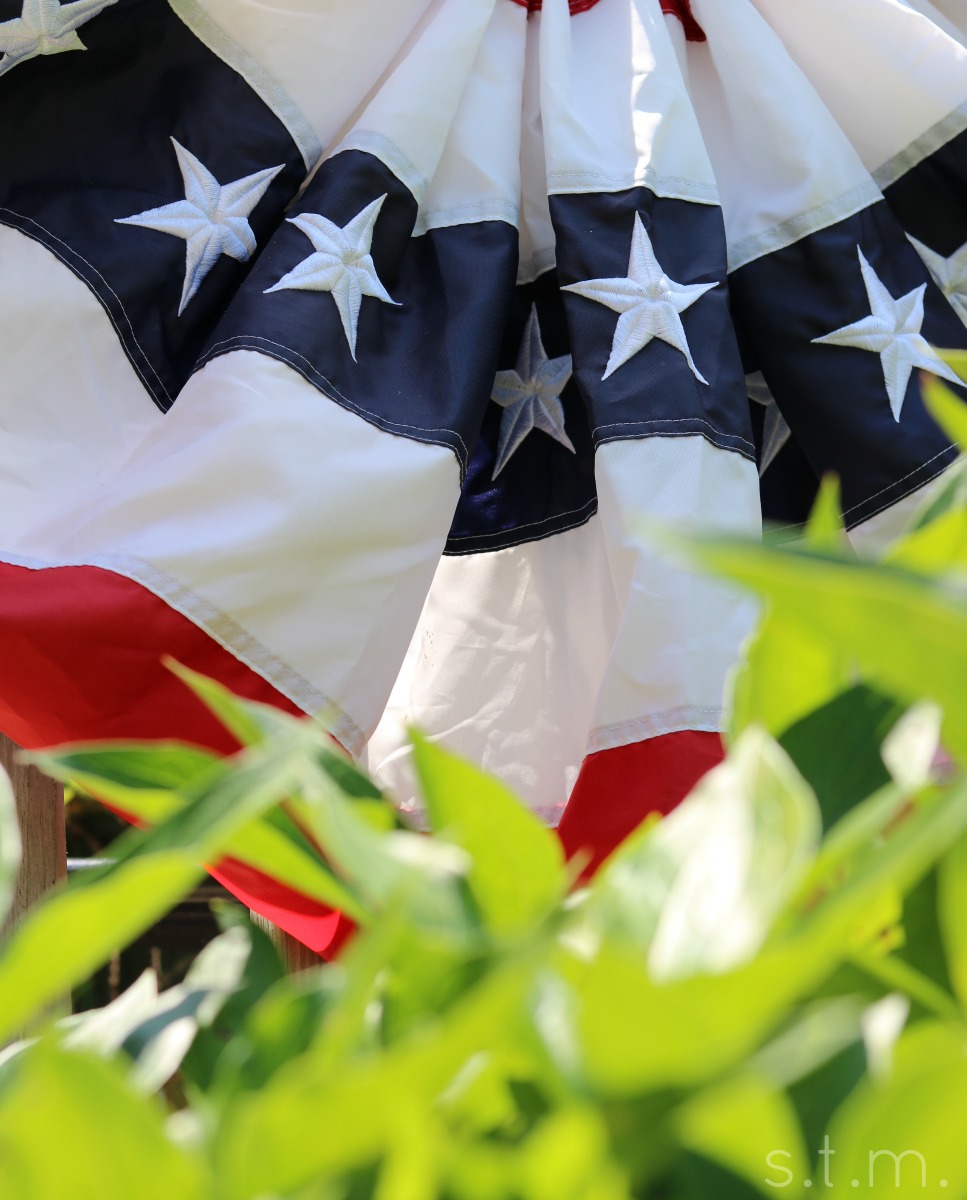 This red, white and blue bunting hangs from our front deck railing and welcomes everyone with a big ol' punch of color.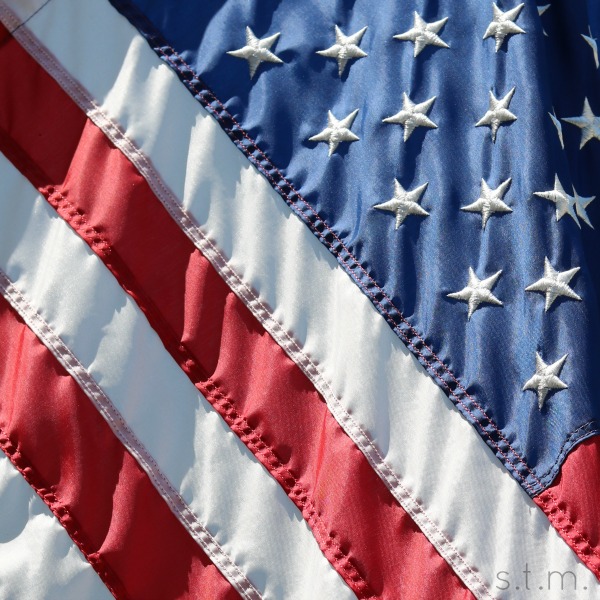 Of course we also proudly fly our American flag from a pole at the front of the house!