We were enjoying a mild winter here in the Midwest. . . until this week, as we fell into an extended deep freeze that made me really thankful for roaring fires, cozy sweaters and super fuzzy socks. Unfortunately, our chicken friends have none of these same luxuries, but we did bundle them up a bit to face the bitter cold.
We used our last warmish day to prep the girls for real winter by pulling out the chicken quilt and hen heating pad. The heated water bowl was already in play because it comes out with the first freezing temps. The chicken quilt is simply an old comforter we use to cover the northern end of the coop to keep out the cold wind and add insulation. That's the end where the window and nesting boxes are, so it's the most vulnerable to cold weather. We use cheap clamps to keep the quilt in place, which allows us to easily check the eggs without uncovering the whole house. Okay, so this method isn't the most attractive option out there, but I'm positive that our girls don't care just as long as their little chicken legs stay toasty.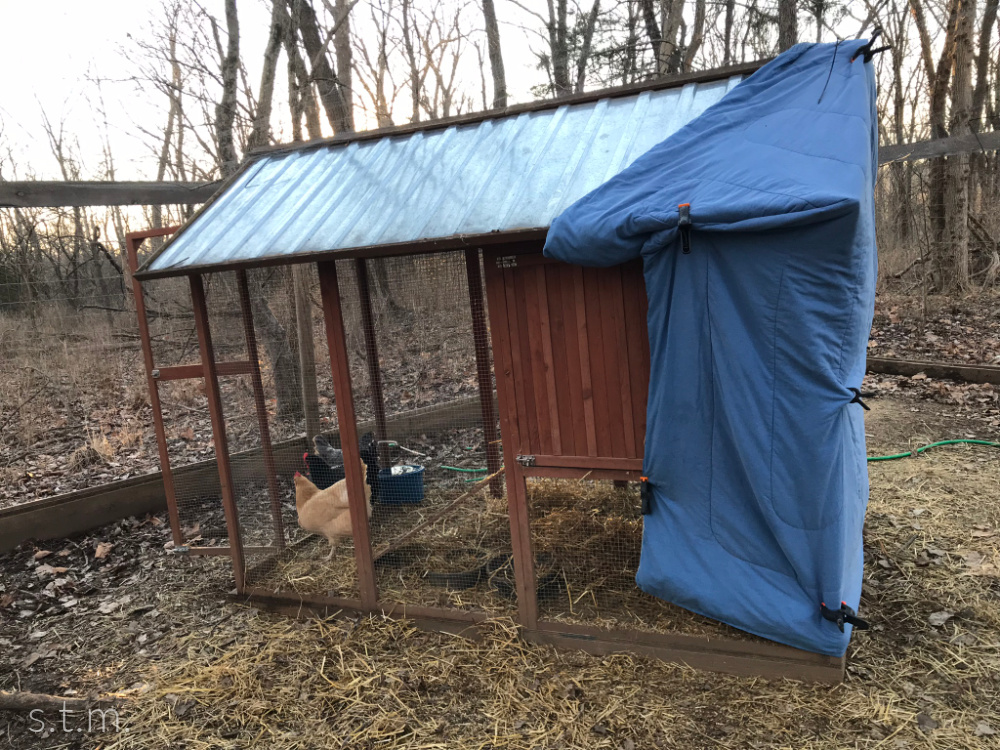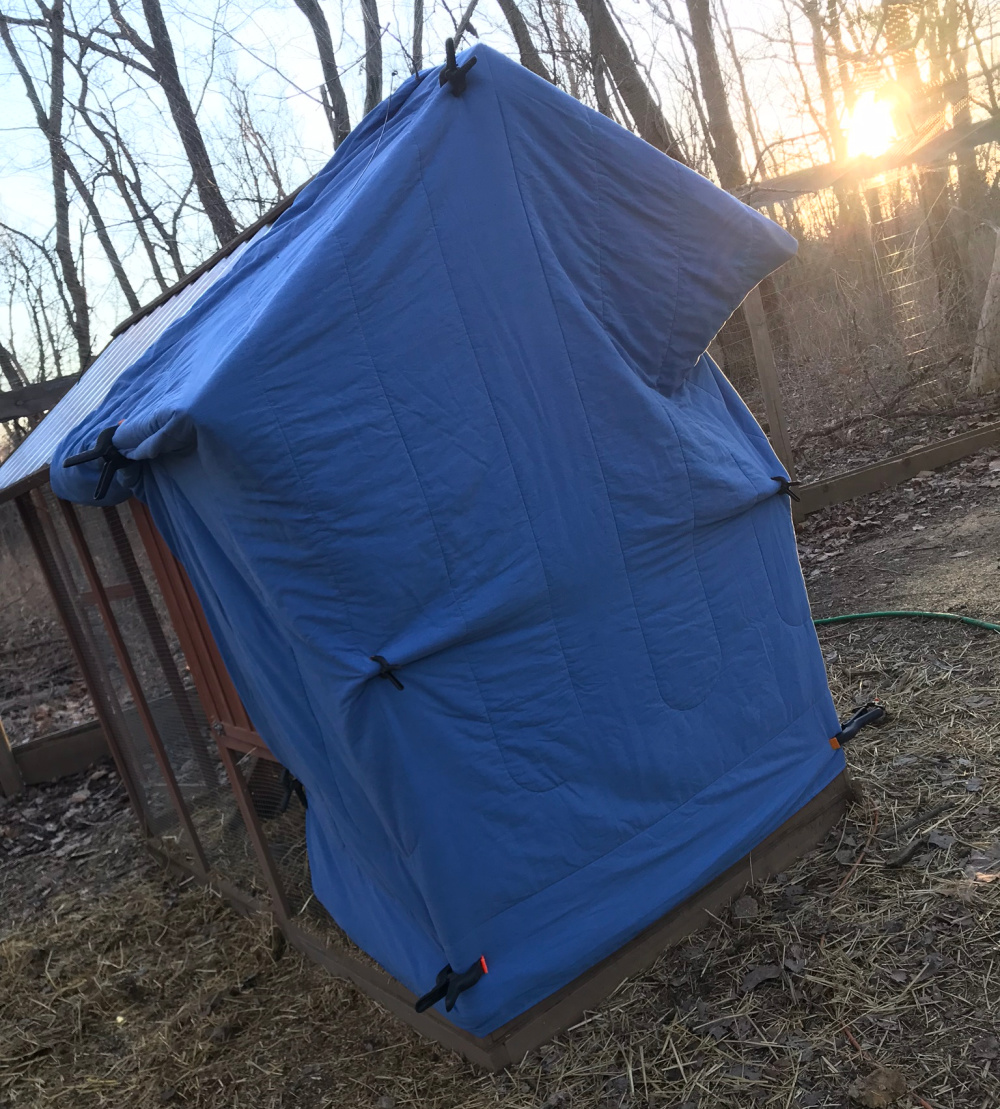 We don't have a large hen house, so a warming bulb makes me nervous, but we do drape a heating pad over one of the nesting box dividers. It never gets too hot to burn anything, but it does add a continual source of mild heat. Another layer of fresh straw gives the girls a little extra insulation (and something to do) and by closing the slider door to their perch area every night, they have a pretty cozy place to sleep.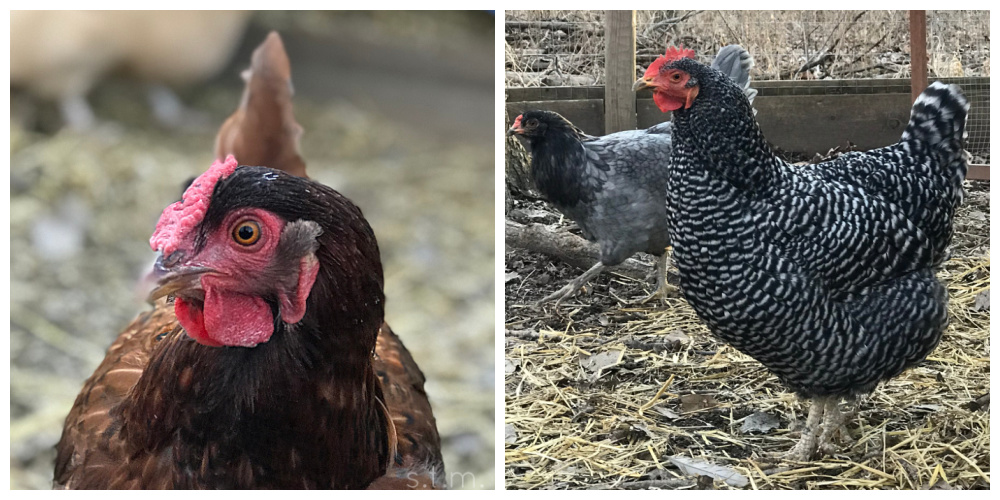 The pretty girl on the left, Cinnamon, is wondering what this winter thing is all about, while HeiHei, on the right, is our mature girl who has lived through several of these cold weather seasons.