I am so excited to share our latest home improvement project with all of you. While my husband may argue that it isn't really an improvement, I am simply in love with our new farm-inspired slamming screen door! I have had designs on this door for over eight years now and with the completion of several other porch projects, it was finally time to see (and hear) this baby do its thing.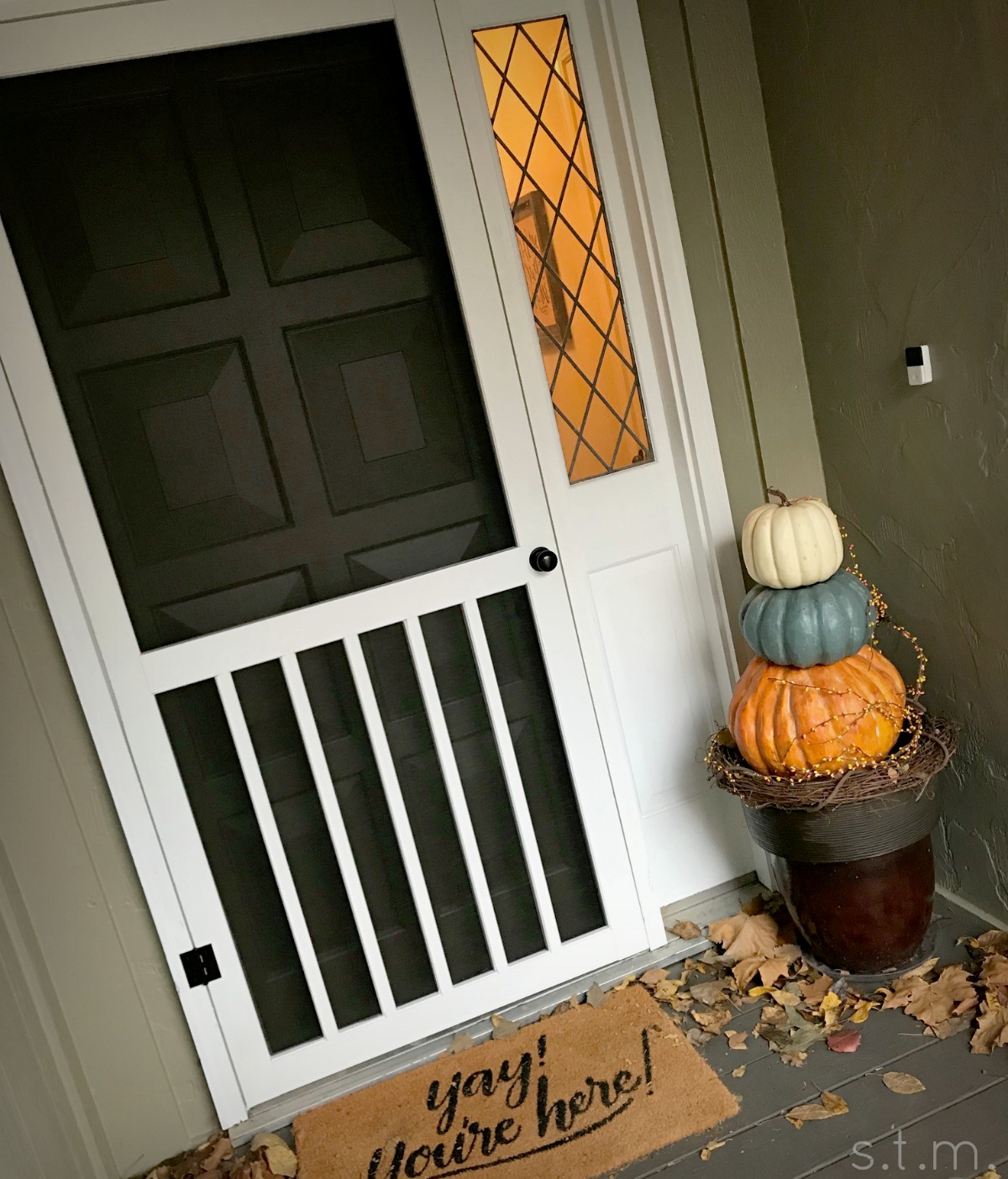 When we moved into our home, the front entrance consisted of a cement walkway and step, a low ceiling, a basic front door and a storm door. All that, other than the basic door, has finally changed and now we have a welcoming and fresh entry to our home. My husband still misses the practical storm door (especially since our home faces north), but I beefed up the weather stripping and assured him that come spring, open-window weather he will appreciate the wonderful air and light. Of course all that doesn't really matter to my man, because he claims that as long as I am happy so is he. I'll take it!
The Screen Tight screen door came from Lowe's and is sold in unfinished wood. We trimmed the door with our table saw, which was almost disastrous because our guide moved in the middle of the cut. Whew, near miss there and the door isn't perfect but we managed to salvage the project. I painted it white with extra trim paint left over from this summer's house painting job and with a little patience we managed to mark, drill, screw and hang our lovely new door. The hardest thing about the project was getting the screen frame back into place after I painted the door, because it is a seriously tight fit.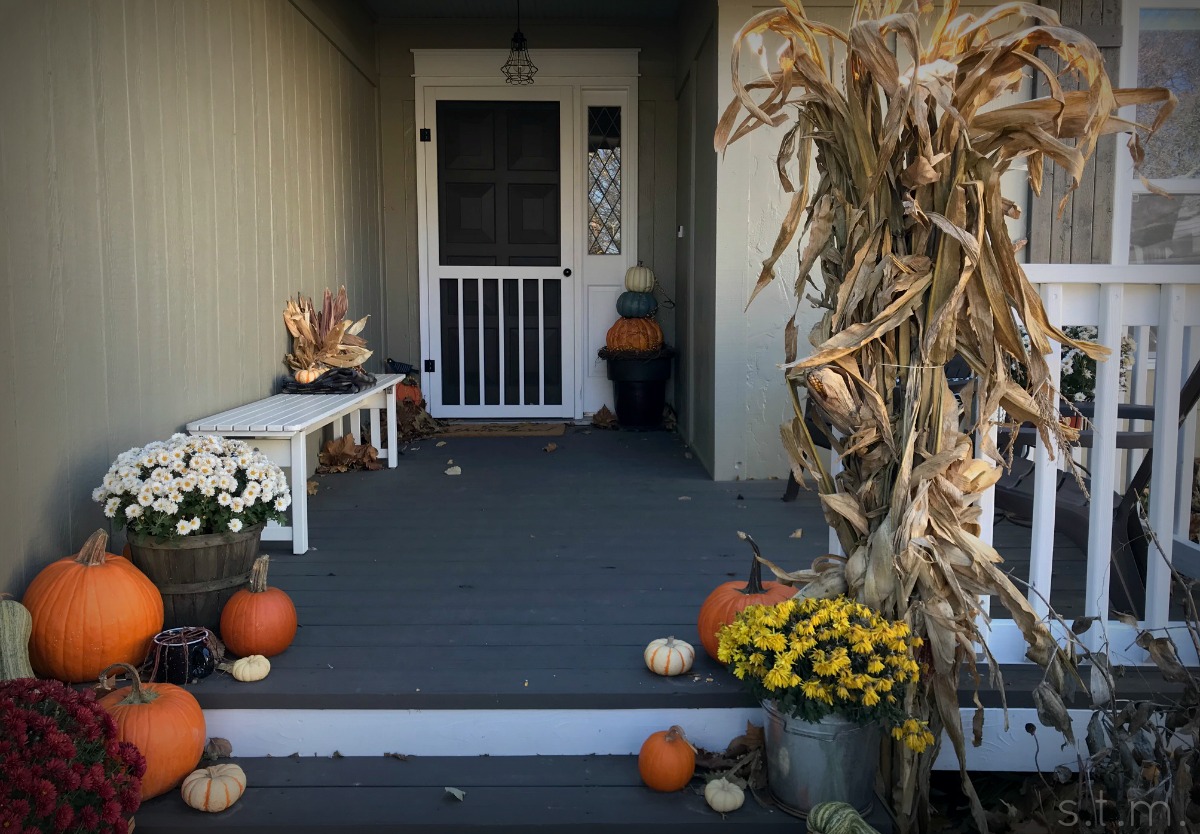 After I oohed and awed over the finished product for a bit, I made our son come give it a try. Although he is getting into the spirit of things now, at first he refused to let go and allow the door to slam closed. He kept saying, "It just doesn't seem right!"
This last picture is just a little artistic rendition of my fall-inspired front porch with our new screen door as a focal point. Did I mention I really love that door???