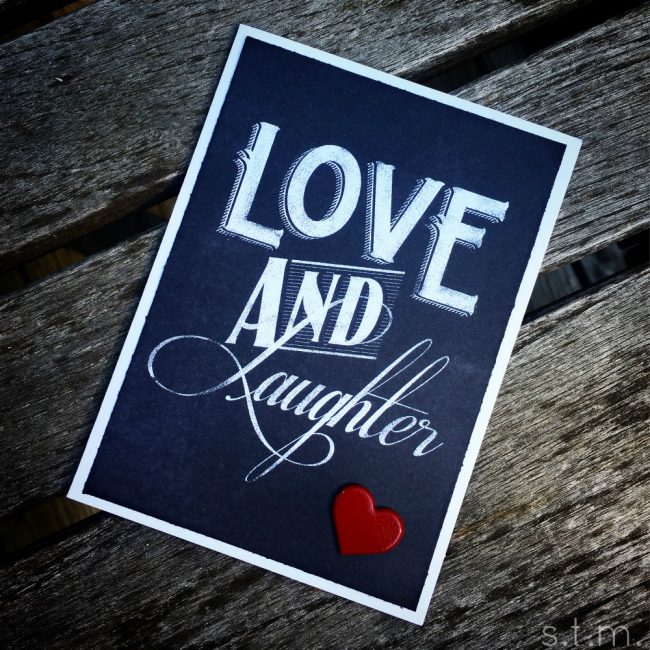 Okay, so I got a little crafty yesterday, but after coming off a multi-day headache I felt the need to catch up on absolutely everything. And although this was card number two for the day, it only took about five total minutes to complete so I was able to knock it out for this week's Color Throwdown Challenge and move on to the next item at hand.
Sure, this card was simple to assemble, but I still think it packs quite a punch. I love the small pop of red via the heart brad, because it adds a great bit of interest to an otherwise colorless card. The main part of the card is simply a 4×6 pocket card that I trimmed down to fit on my card base, but I did ink the edges in black to hide any cut marks (whew, exhausting). Add a little adhesive and that was it!
I love this super simple creation and think it would be great for a wedding, engagement, anniversary or Valentine's Day. . . even if it did feel like cheating.