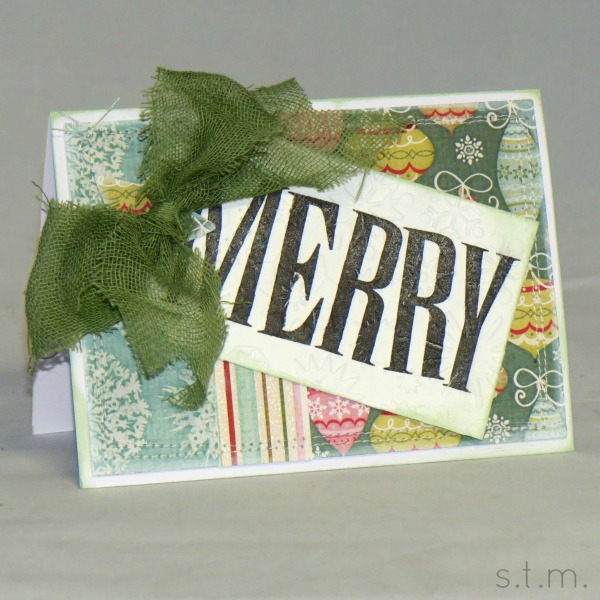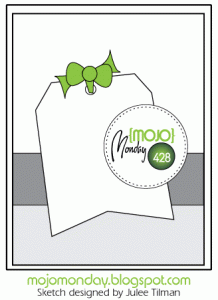 Mojo Monday set forth their final sketch challenge until the new year, and thankfully I needed a couple of cute Christmas cards for my son's preschool teachers, which meant I just had to make time amidst all the holiday hustle and bustle to whip up some fun little cards.
I used papers from the Recollections Christmas Noel 12×12 paper pack and some white card stock from my stash. I inked the edges with white and green and pink pastels, and added stitching around the outer edges. I also punched a small shape for each of the cards to add a little flair to the white tags and embossed each tag with a different snowflake pattern. The bows were the final touch; and as you can see, they give each card a completely different personality.
Merry Christmas and thanks for popping by for a peek.