With all the Corona craziness going on right now, it's nice to know that my years of stockpiling craft supplies might actually payoff during the next few weeks. I'm serious folks, I could crop and create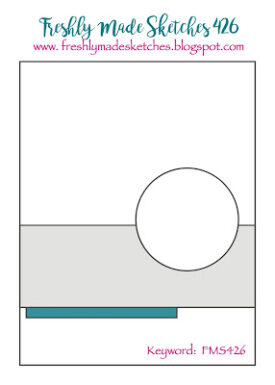 for years and probably still have enough. But let's take this extra stay-at-home stuff one step at a time and take a look at how I spent some of my Sunday evening.
This week's Freshly Made Sketches challenge was pretty basic, but I did have some fun with cheery papers and a newer sentiment stamp set I found for cheap the other day. I used a combination of the Echo Park "Find and Dandy" paper pack and the American Crafts "Heartland Farm" pack for these two cards and tried to keep them simple but as bright and fun as possible. I added some red ribbon to the "Yay!" card for some extra texture, but I think they are both pretty cute. This sketch is so simple that I could probably spend all day (or a 14-day quarantine) creating different variations on the theme.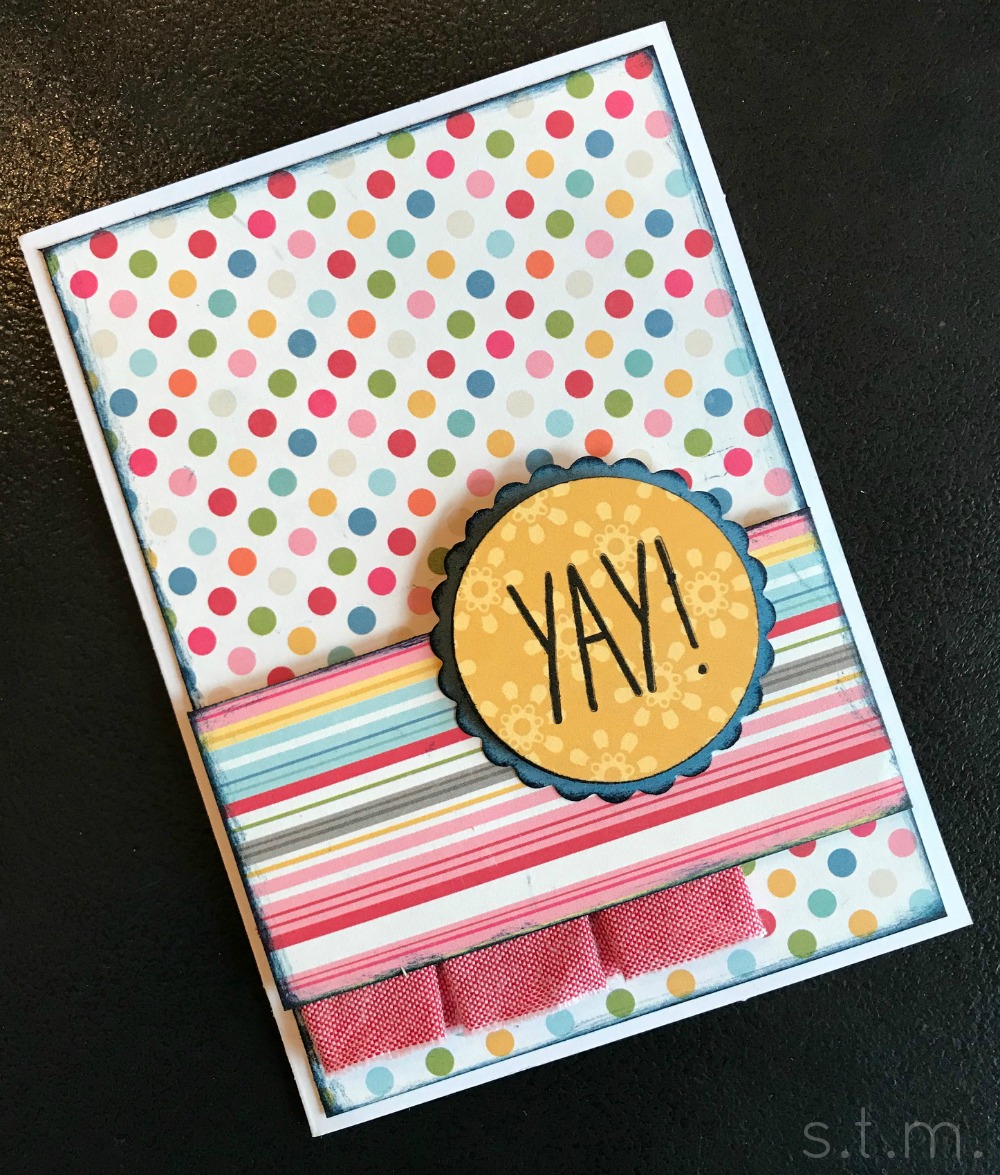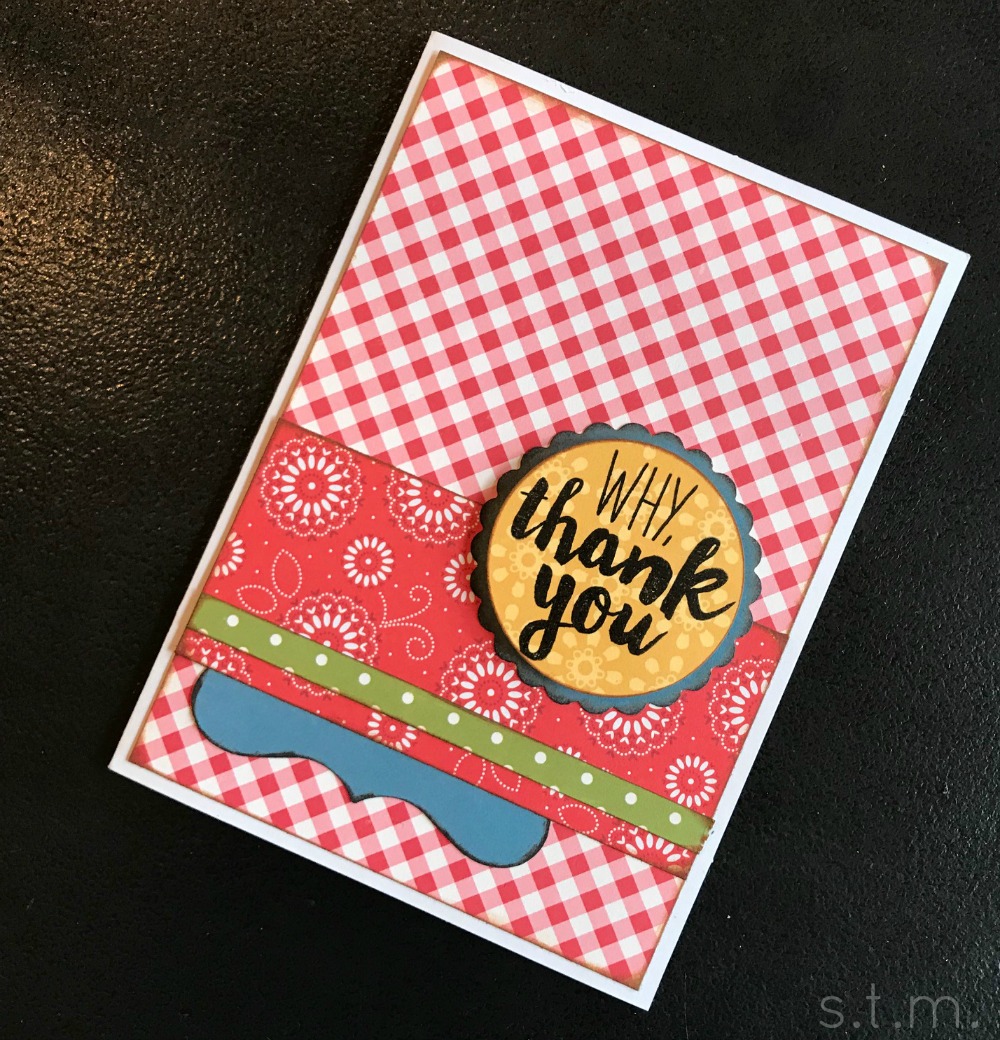 Please note that although I jest about this virus and the effects we are feeling as a country, I pray that everyone stays healthy, safe and in good spirits as we fight this outbreak. May the Lord place His healing hand over our communities, nation and world.