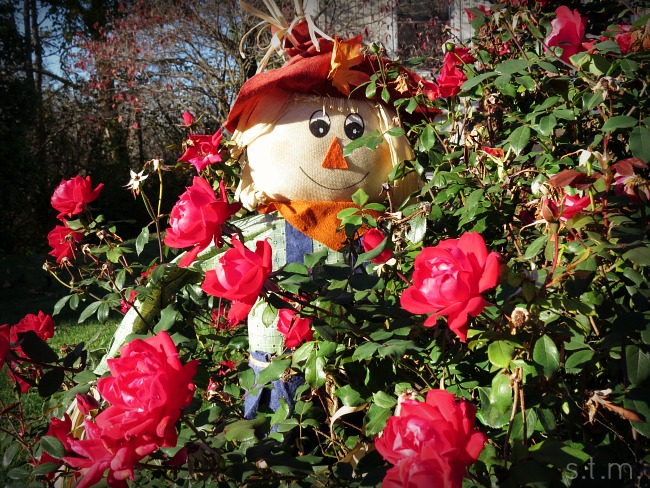 Thanksgiving is a week away and my Knock-Out Roses are still doing their thing curbside in Kansas City. We and they have been enjoying the unseasonably warm weather this fall, but since tomorrow's high will plummet into the 40s, I decided to enjoy my flowers while I could. I also cut several stems for inside so I can enjoy them a wee bit longer.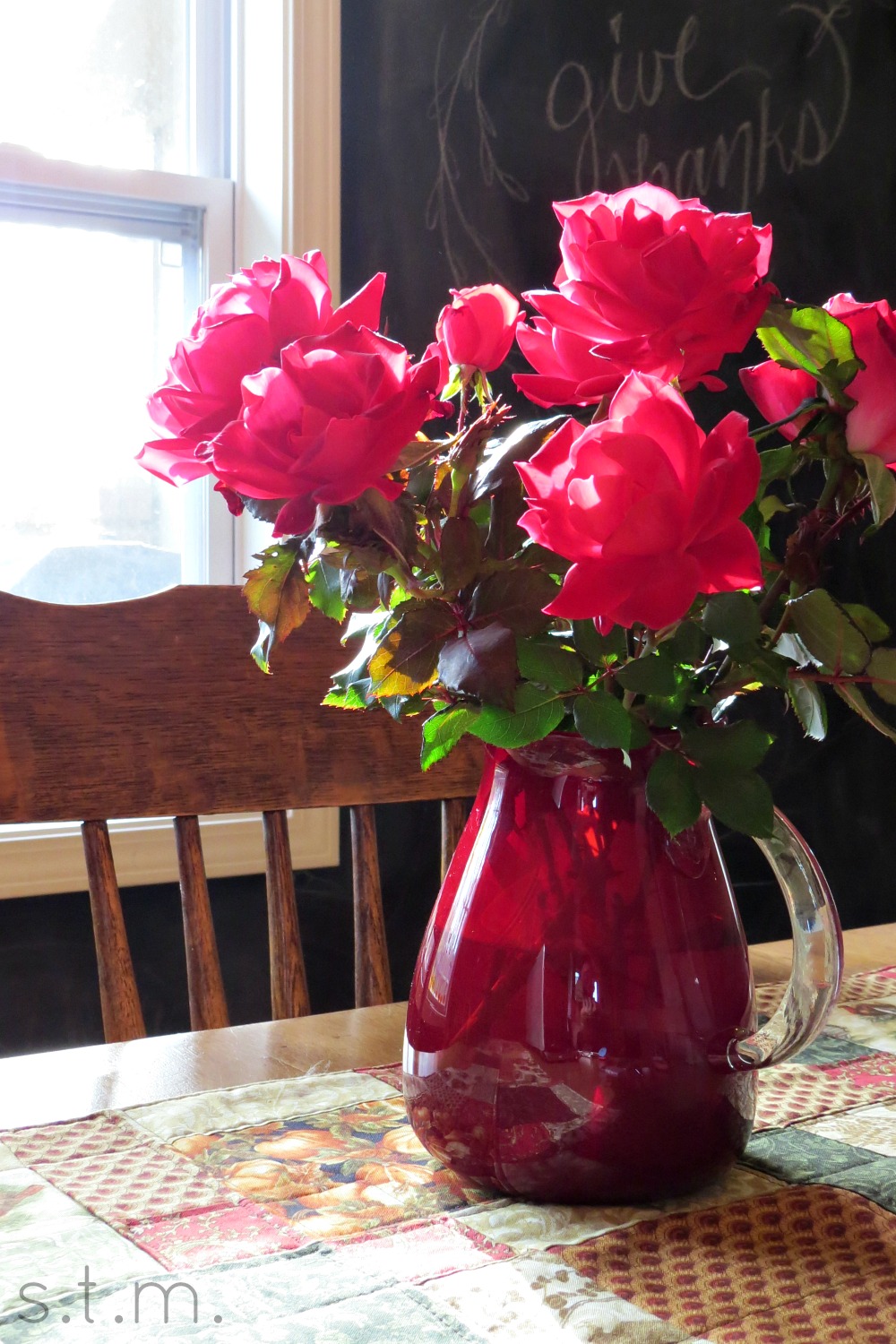 Apparently these brightly colored beauties are the one plant I can actually grow well. I get more compliments and jealous comments about my Knock-Outs than any other thing I've ever planted. The same held true for the rose bushes at our last house. I don't do anything special, except plant in seriously full sun and keep mulch around the base. Other than a few good drinks in the middle of summer and a pruning each year (the deer help me out with that at this house), that's about all the care I give these girls.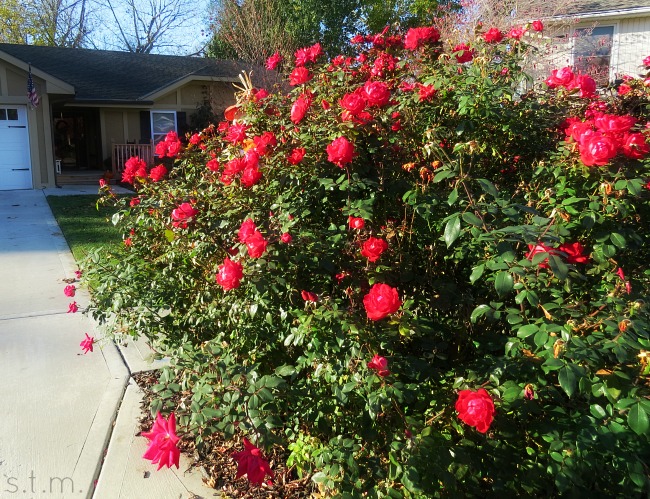 The fun thing about these roses is that my husband and I had to first clean out a bunch of yucca's standing their ground in order to plant these bushes. I documented that struggle at Get the Yucca Out of My Yard and received great advice and commiserating at Hometalk.com. I'm proud to say that we did seem to be the victors (fingers crossed) and have been rewarded with a big gorgeous display of rosiness.