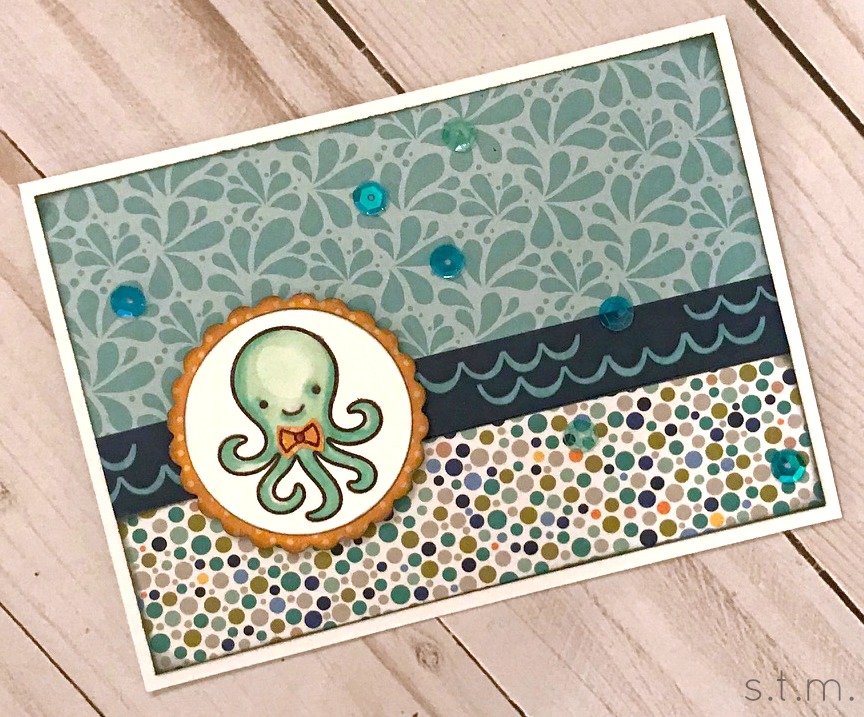 I'm late-night posting this evening because my heart is still pounding from the heart breaking AFC championship game. Our Chiefs gave it a great go, and after a short grieving period I'm sure I will be looking forward to next year!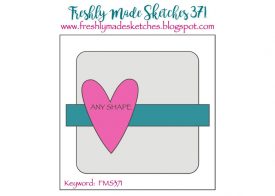 Although my head is elsewhere, l guess I should get to the business at hand, and that would be this week's Freshly Made Sketches challenge. I decided to whip up a card today and discovered I was feeling a little fishy. For Christmas my sister gave me a collection of paper and embellishments from Bella Blvd's "Secrets of the Sea," and that is where I found my inspiration.
All the papers, inside and out, and the washi tape strip came from the "Secrets of the Sea" collection. Of course I inked all my edges and I added blue sequins in various shades to mimic bubbles. The octopus and his tie came from Lawn Fawn and the inside sentiment and bubbles came from that same stamp collection. With Valentine's Day just around the corner, I bet one of my boys gets this super cute sea-themed card cheerfully signed by me.