Today I'm sharing a throwback post to my days of creating cards for Operation Write Home. It became a yearly tradition to pick your favorite cards of the year and post them to an OWH new year's blog hop; but alas, OWH has closed its doors and I'm left to my own devices. So here's my personal walk down this year's card crafting lane. I hope you enjoy my personal picks (in no certain order).
Firefly Dreams
I really like the simplicity of this card and how it became a farewell to summer for me. The paper and the lightning bugs just capture the season.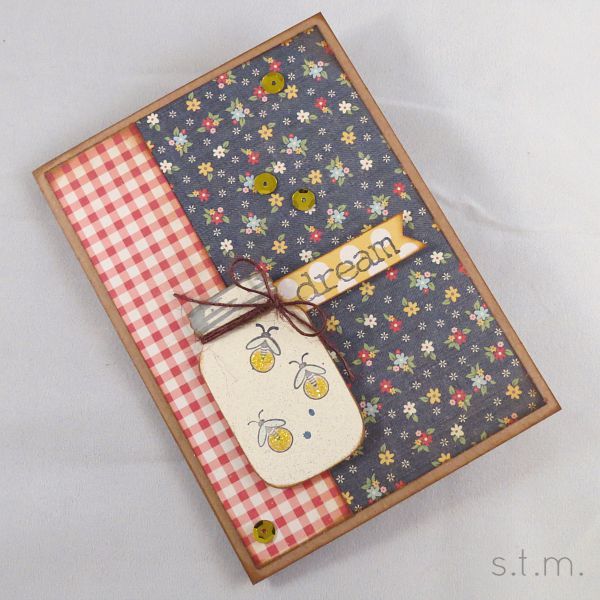 Washi, Pleats and Butterfly Feats
This card answered an OWH sketch challenge and turned out to be quite a colorful and multi-textured creation. I just recently sent it to my niece in college, and apparently it arrived at just the right time.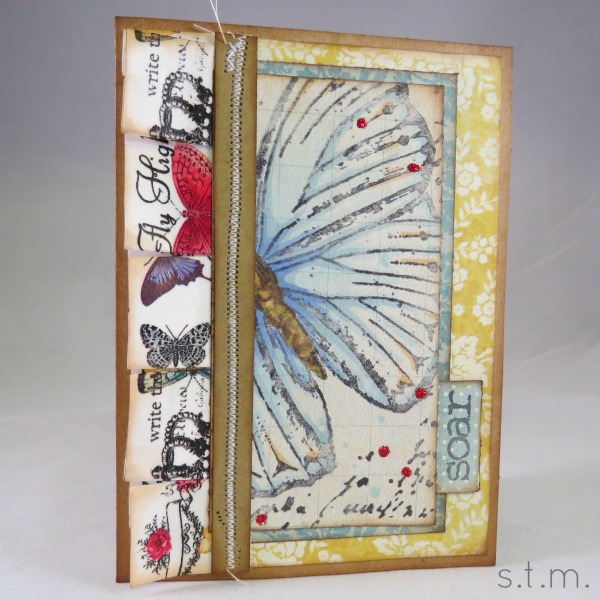 Colorful Marine Critters for OWH
These cute little cards were designed with kids in mind and were submitted to OWH as part of an Our Daily Bread Designs monthly challenge. I enjoyed playing with my Spectrum Noire markers to color these cute little critters.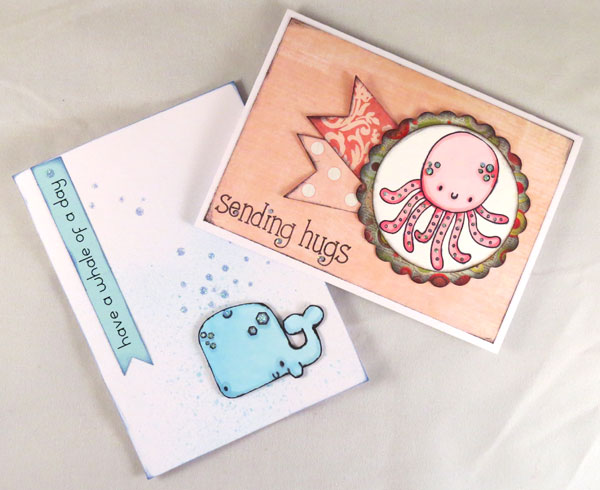 Cozy Lodge Christmas Cards
This was one of only a few Christmas cards I made this year. I quickly discovered that my creative time was at a premium and focused on a few different things for the season. Even so, I was really pleased with how this card and its companion piece turned out.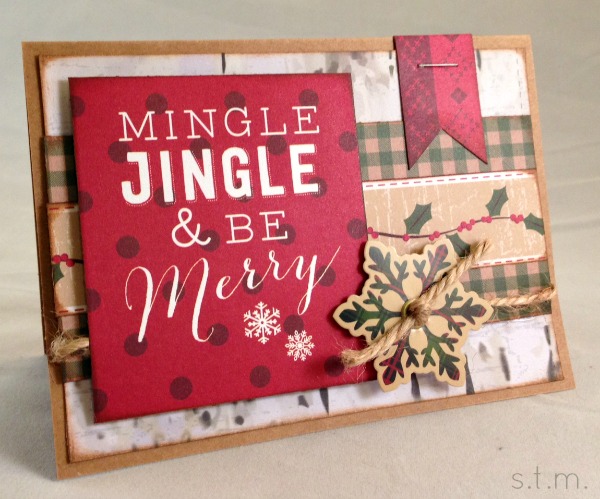 "Down Home" Card Answers Sketch Challenge
This card was created for a Mojo Monday Sketch Challenge, and I really like the worn and tattered feel I created with all the different elements. I don't normally do many patriotic cards, so this was a fun project.