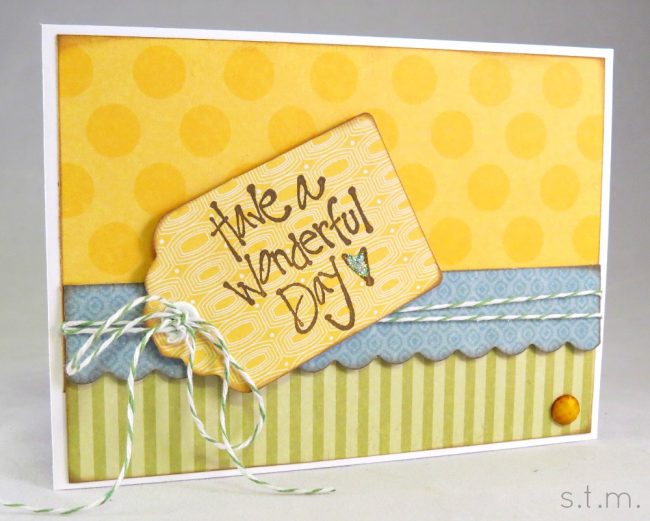 Here's a super simple little card I whipped up this morning for the newest Color Throwdown Challenge. This is a first for me, but one of the awesome paper crafters I follow is a guest designer this month so I thought I would give this challenge a go.
This week's inspiration colors are green, yellow and aqua and a quick survey of my 6×6 paper stash netted me just the right color combination with The Basics Stack by DCWV. This stack is full of geometric patterns in loads of basic colors, so I was able to piece together a very simple design that still has texture and interest. I did create the yellow tag using a paper from Studio Calico's South of Market stack, because that piece of scrap paper was lying on my work table and just happened to be the right color. I just love it when I can use up some scraps!
I also added more visual interest by adding some green and white baker's twine, a dash of Stickles and a little yellow hootie-do. It's a simple but fun creation that's sure to brighten anyone's day.