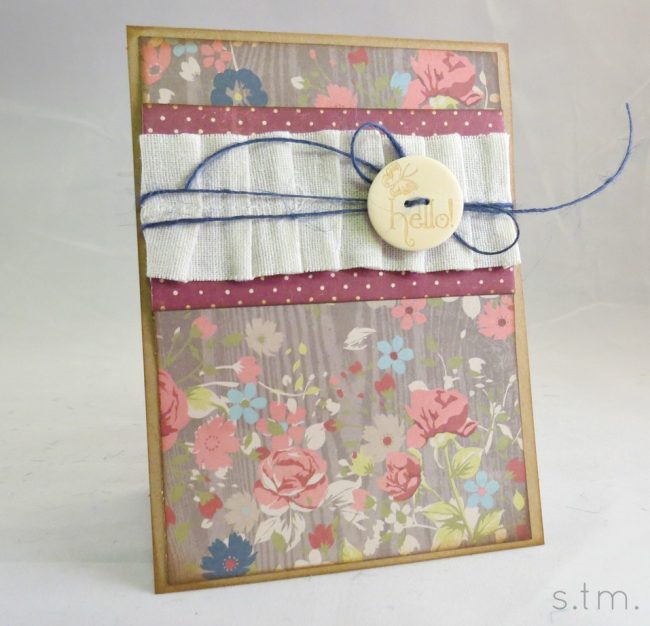 Whew! It's good to be back to blogging. After my year-end wrap-ups, I decided to take an unscheduled hiatus for most of the month because we as a family have had so many irons in the fire, on top of the winter crud and craft room cleaning that has been dragging on for weeks. I'm not sure which was worse — the sickness or the cleaning, but at least I now can get crafty without being confined to the itty bitty strip of walking room in the obstacle course that was my craft space. Yay!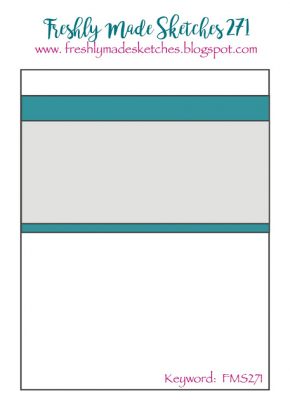 So to celebrate the cleanliness of the craft room, I whipped up a cute little card for the Freshly Made Sketches Challenge this week. The sketch is a simple design and actually one of my go-to recipes when I create cards on my own.
The background paper is from Teresa Collins' Now & Then designer 6×6 pad and the polka dot paper is from Iron Orchid's Ragamuffin 6×6 pad. I also added a strip of pleated ribbon (I love it when it pays to save those scraps) and a cute little wooden button from Fairy Rhymes that I picked up on the cheap at Tuesday Morning last month. A bit of dark blue twine and some ink around the edges were the finishing touches for this super cute Hello card. I like that it is feminine without being too sweet, and I already know to whom I'll be sending this one. I have a sweet friend who started chemotherapy this morning, so I hope this cute little card will brighten her day.