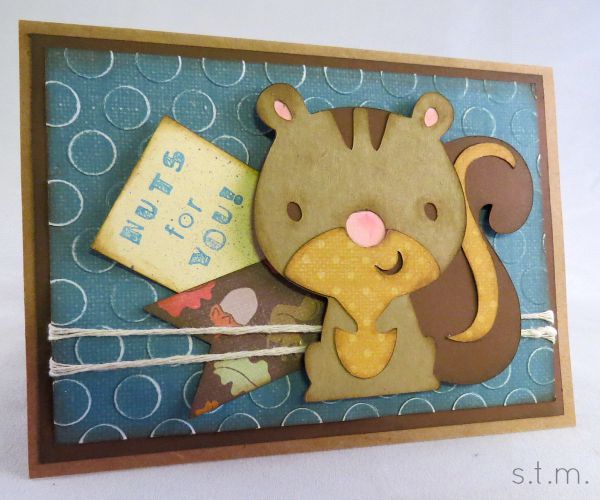 It has been a great long while since I actually got to sit down and be a bit creative, but yesterday afternoon I finally holed away in my craft room while my little guy slept and came up with a cute little card for Cards in Envy's latest challenge.
This challenge was all about cute and cuddly, so I pulled out my Create a Critter Cricut Cartridge (that's a mouthful) and picked out this adorable little squirrel to adorn my card. All the patterned papers came from the American Crafts Autumn Crisp paper pack, which definitely gave the card a nod to fall.
In addition to the multi-layered Cricut image, I also used several other tools while making this card. I embossed the background with my Sizzix machine and then lightly sanded the circles to make them pop. I also added some edge inking, Glimmer Mist, twine and stamping to create the finished product. While the end result has basic lines, I think all the details bring it together into a cute cohesive card.