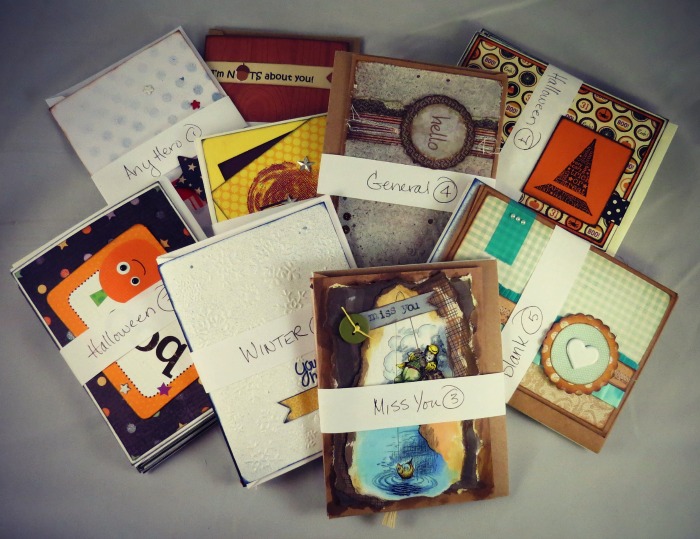 I finally sent another shipment of cards to Operation Write Home (OWH) this morning. Some were old, some were new and some were nearing a submission deadline. Between my sister and I, we were able to create 35 custom cards for America's troops this time around, and I always feel a bit more patriotic on the days I drop them in the mail.
If you're not familiar with OWH, it's a not-for-profit organization that gathers and distributes homemade cards to our troops across the globe. The troops can then select cards to send back to their friends and family so that they can keep in touch. Let's face it, there isn't a Hallmark store on every corner overseas.
If you are interested in crafting cards for Operation Write Home, please visit their website at http://operationwritehome.org.