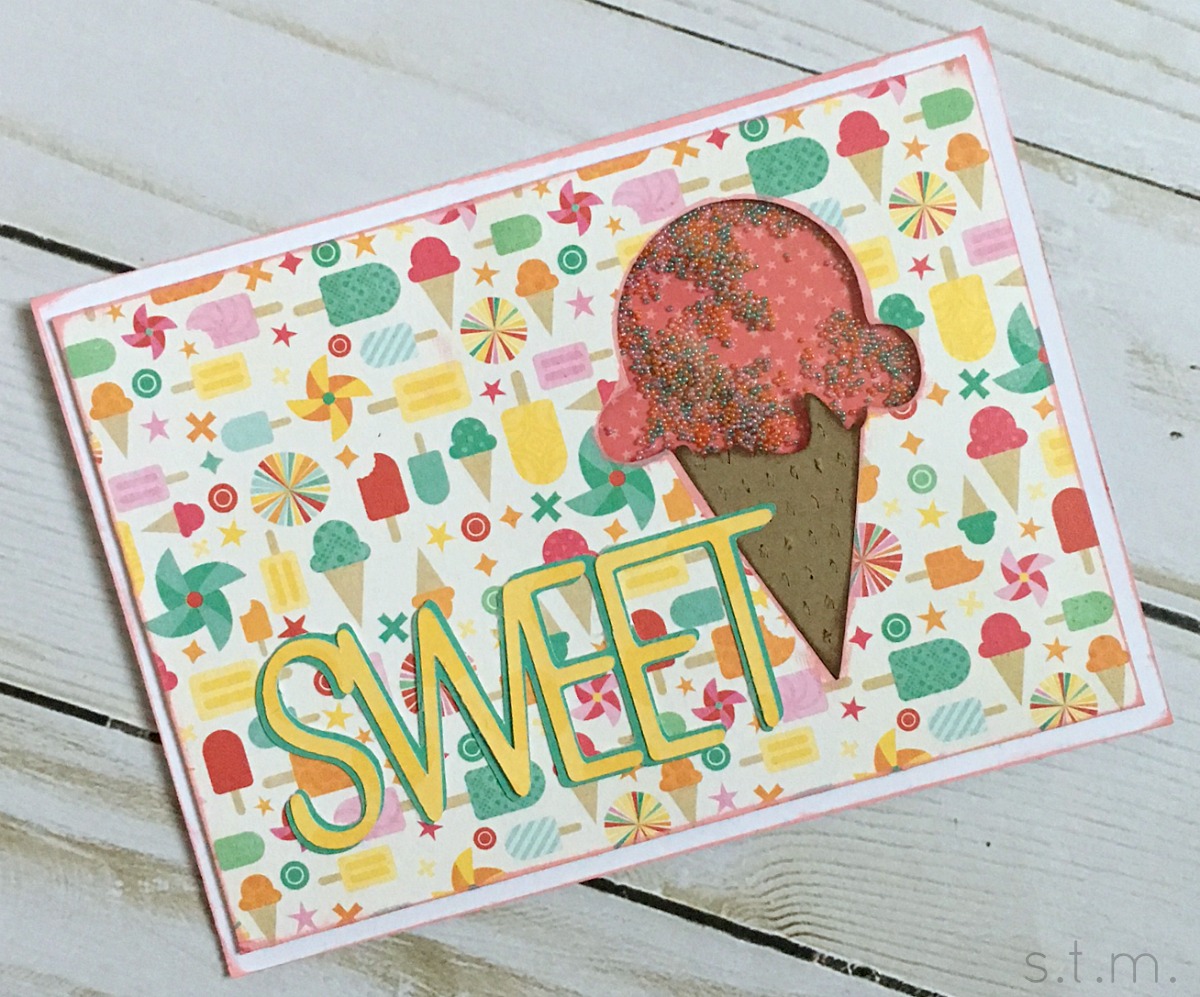 Winter still has a grip on our little part of the Midwest, so I spent a couple of hours this afternoon dreaming of sweet treats and summer skies as I put together a little something for this week's Freshly Made Sketches.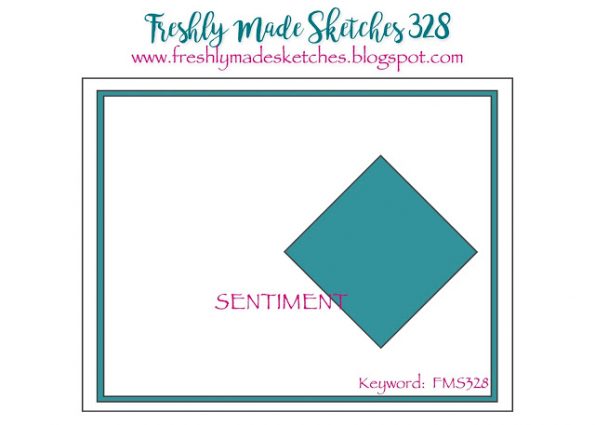 This is my first solo shaker card, so I was working without a net. Other than a few too many beads (rookie mistake) I think this "Sweet" card turned out pretty cute. I just can't wait to send it to someone special when summer finally arrives. . . I do realize spring has to get here first. *sigh*
I used Echo Park's Summer Bliss paper to create this card and the ice cream cone and sentiment came from the Small Talk Frames & Tags Cricut cartridge. . . very aptly named, I think! I recently purchased this cartridge at Tuesday Morning and my sister was disappointed that they only had one. It's full of some stinkin' cute graphics and I've been on the hunt for another one for my sad sis. I'm sure I'll run across another someday.
The "sprinkle" beads were part of a Martha Stewart Crafts microbead set. I used pretty thin foam tape for the card so these were the only thing I had small enough to roll around on the ice cream. I think some oblong beads would have looked more like sprinkles, but I had none. I probably donated them to the thrift store last week. *grin*