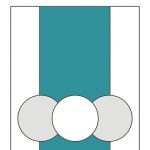 Another school year is finally winding down and that means we have to cram in all sorts of spirit weeks, field days, special celebrations and, of course, teacher appreciate day. I have a suspicion that a lot of these events are probably just fluff to get the students and especially the teachers through the final weeks of school, but I can definitely get on board with teacher appreciation day (or week, if you are in our district) because the thought of having 25 of my sons in one small square-shaped room for any length of time is just plain exhausting. . . and I think he is actually a good student.
So this week's Freshly Made Sketch challenge card was designed specifically for a special second grade teacher who is completing her 31st year of teaching with energy, patience and grace. It's fresh, it's simple, but it's also a nod to the traditional school theme in color and pattern.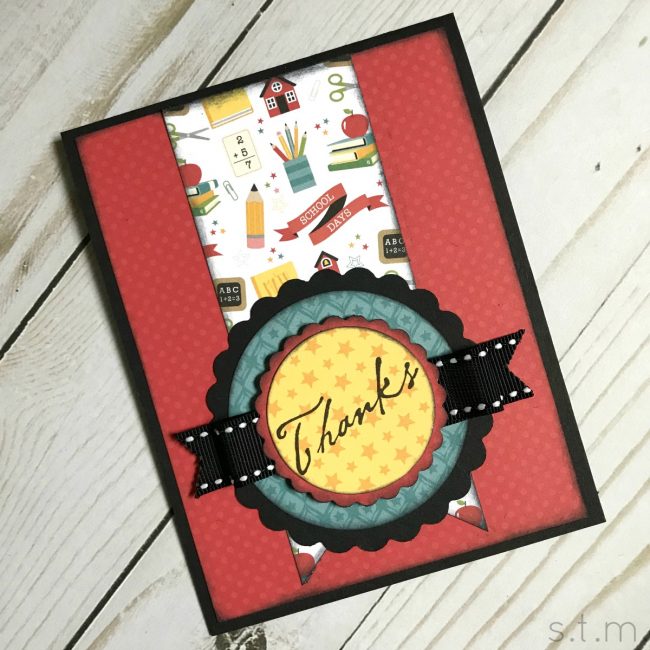 I used Echo Park's "Back to School" 6×6 paper pad to create the card on a black base and lined the inside with white card stock. I followed the sketch closely but added a ribbon "bow" to the sides of the center medallion instead of adding more shapes. It's a very simple design, but the school paper and primary colors give this card a bright and cheery look. This one, folks, has been signed, sealed and will soon be delivered.