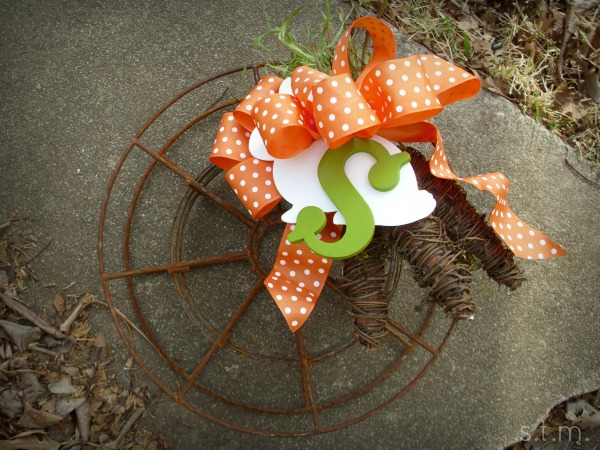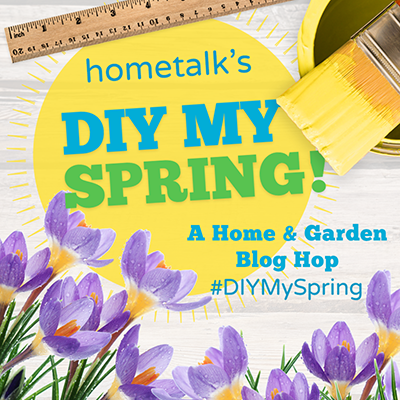 Welcome to my little stop on the DIY My Spring! blog hop sponsored by Hometalk. If you visited yesterday, you know I promised to reveal my rustic wreath made from an old $8.00 metal spool I found antiquing with my sister this week in Oklahoma. . . and here it is!
When I saw this old rusty thing in the antique store, I just knew it would make a cute wreath, and with a little help from Mom (she's the most awesome bow maker I know) and a few adders from Michaels (all on sale), we came up with this super cute Easter wreath that brings a bit of whimsy to this industrial find.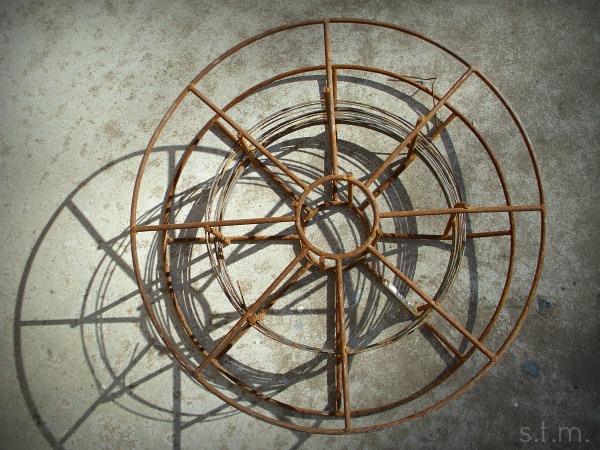 Here's what the spool looked like when I found it at The Cranberry Merchant in downtown Claremore. This rusty old thing once housed a medium-gauge wire, known only because there was still a bit left behind. I decided to leave the wire on the spool for authenticity's sake.
By the way, folks, if you're looking for a good antiquing destination in Northeast Oklahoma, you should probably give this small town a try. Wills Rogers Blvd is lined with antiques shops, small boutiques, coffee shops and cafes; there are also other shops and good eateries sprinkled throughout town, like The Rusted Rabbit and The Pink House tea room.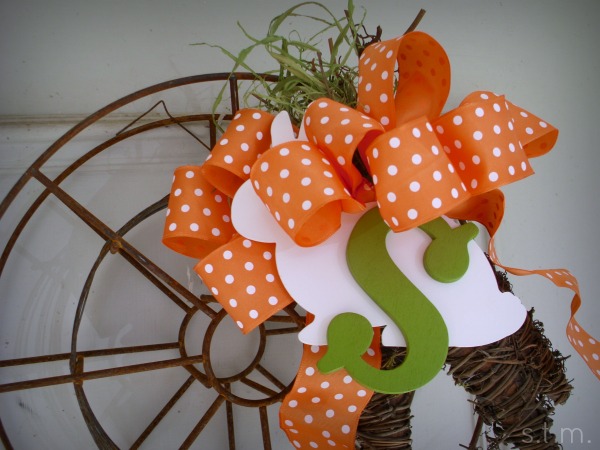 A not-so-quick trip to Michael's supplied all the other goodies for this wreath, including some grapevine wrapped carrots, cute orange ribbon, a metal painted bunny and a magnetic wooden initial letter. Now let me tell you, picking out all my goodies for this project was by far the most time-consuming and difficult task of this whole thing. Once I got all the parts and pieces home, Mom and I put everything together with a bit of floral wire and a dab of hot glue, and that was all it took.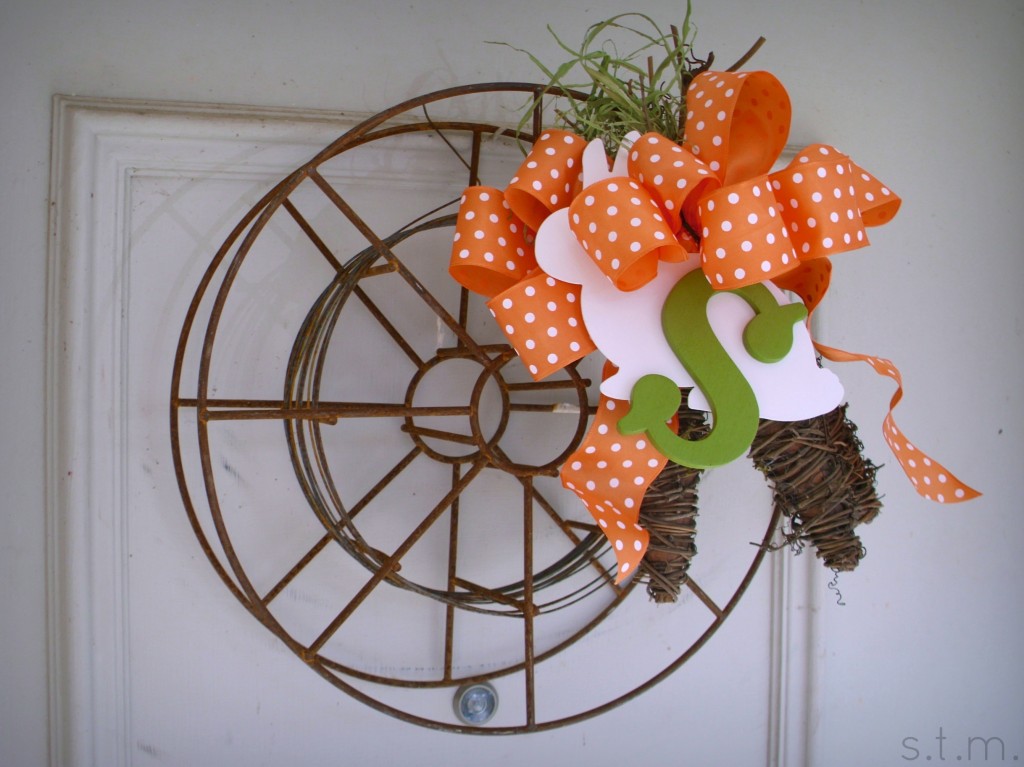 I picked the orange ribbon because the carrots weren't orange and that just didn't seem right. The bow also adds some much-needed color to the project and who doesn't just love polka dots. The magnetic initial letter was a bonus since it stuck right to the metal rabbit I found. Of course, it's our family initial, but I'm thinking some folks might think it stands for "spring," and I'm okay with that. Although you can't see much of the carrots, I really like those rustic veggies and think the grapevine kind of mimics the wire on the spool. I gotta say I'm pretty in love with the way this little rustic wreath turned out, but I'm also thinking about how to change it up to suit the next holiday's décor.
If you are looking for more spring inspiration, you'll definitely want to visit other bloggers at the DIY My Spring blog hop listed below and watch for the hashtag #DIYMySpring.