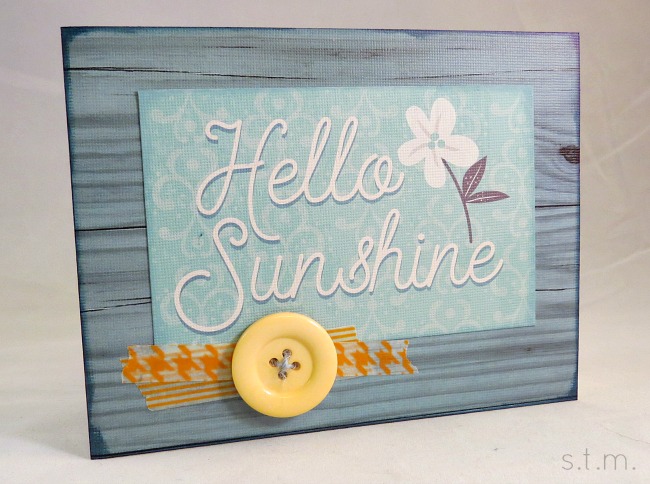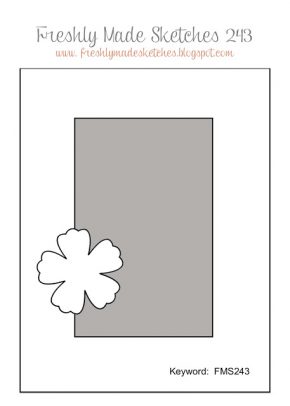 Good morning, Saturday! It's a dark, rainy good sleep-in morning here in KC, but I woke before the rest of the house and finished up a couple of cute little items for this week's Freshly Made Sketches card challenge using some new beach-themed paper called "Seaglass" by Craft Smith. I think this is the perfect card to brighten anyone's day.
To create the cards, I used a blue wood-look paper for the base and cut premade sentiments. I love it when a paper pack includes a few really cute designs. I inked the inner cards with a light blue color, because I wanted it to have some definition but not too much. I also inked the base card, but with a darker blue color.
To loosely mimic a sunshine on the first card, I added a couple of pieces of washi tape and a big yellow button. I think it's a fun pop of color without being to literal. The second card also has a button (from my colorful bottle o' buttons) that creates a fun focal point.