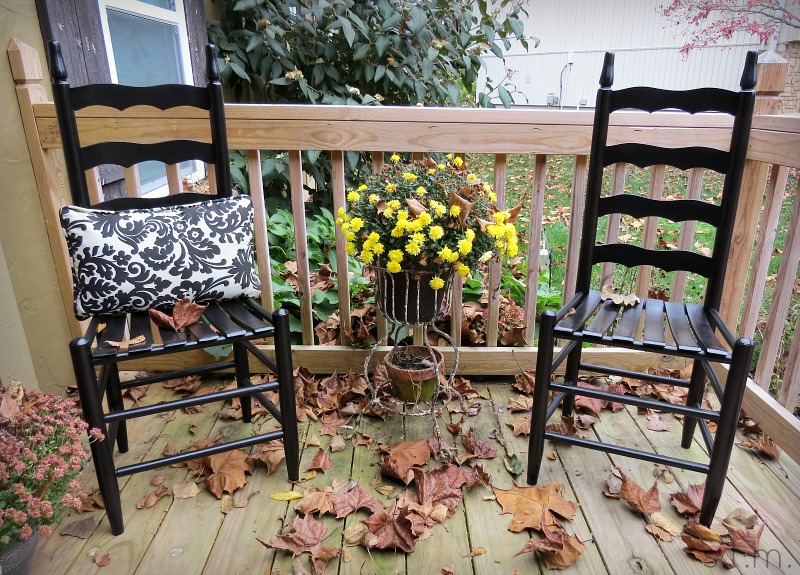 Here's a quick little project I recently finished that cost me next to nothing, thanks to one of my favorite shopping spots — Mom's house.
I went to Oklahoma a few weeks ago to help Mom with a garage sale she had been threatening to hold for quite some time, and lucky for me two old green chairs were still standing at the end. Instead of donating them to a local charity, she donated them to me. Oh. When I put it like that I feel a little guilty (but they do look super cute on my front porch).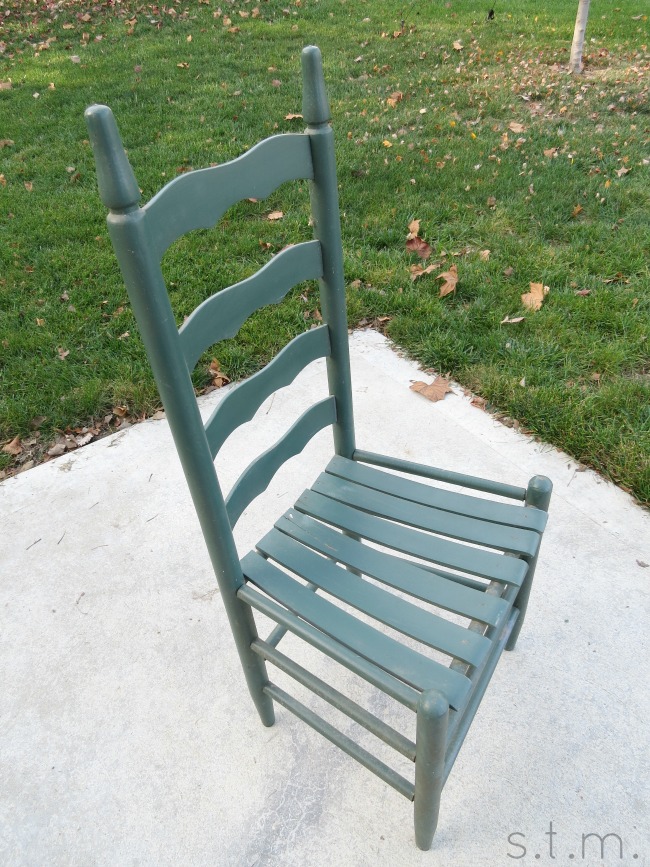 I carted home these ugly green things in need of a little TLC and quickly got to work while the weather was still warm. My husband repaired a couple of slats, I gave them a good cleaning and after three cans of glossy black spray paint ($12), this pair of chairs is perfect on my front porch. Thanks Mom!