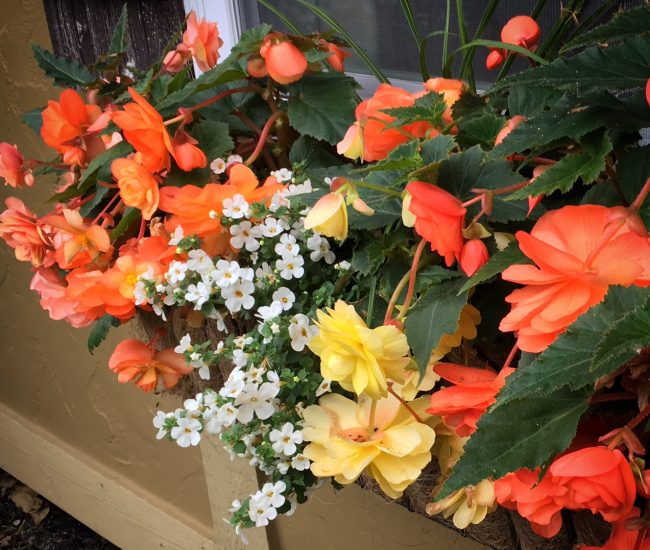 We have had a rainy spring here in the Midwest, but luckily our area has avoided the flood waters thus far. I know other folks south and east of us haven't been so lucky, and for that my prayers go out for a speedy and thorough recovery.
The rain we have been getting in the KC area has really been enjoyed by all things growing in my yard (including the weeds), so I wanted to share just a few photos of how my May flowers are blooming after all the April showers. If you follow Small Talk Mama on Instagram you've probably seen each of these photos already, but here they are gathered up in one small space. I hope you enjoy!
The top photo is of one of my window boxes this week (just over a month after planting). It has filled out quite nicely with the tuberous begonias and white bacopa. I added some spikes in the center for some height and I'm really enjoying this combination so far. The multi-colored clematis are blooming around my mailbox, as is the lamb's ear. I have one beautiful pale pink peony that is just about to burst all over, and a new metal bucket is full of color for my porch. I have to confess that the last photo of yellow roses didn't actually grow in my garden, but they were a gift from my son for Mother's Day so I just had to include them in the mix.
———-
Posted at Mama Kat's Writer's Workshop