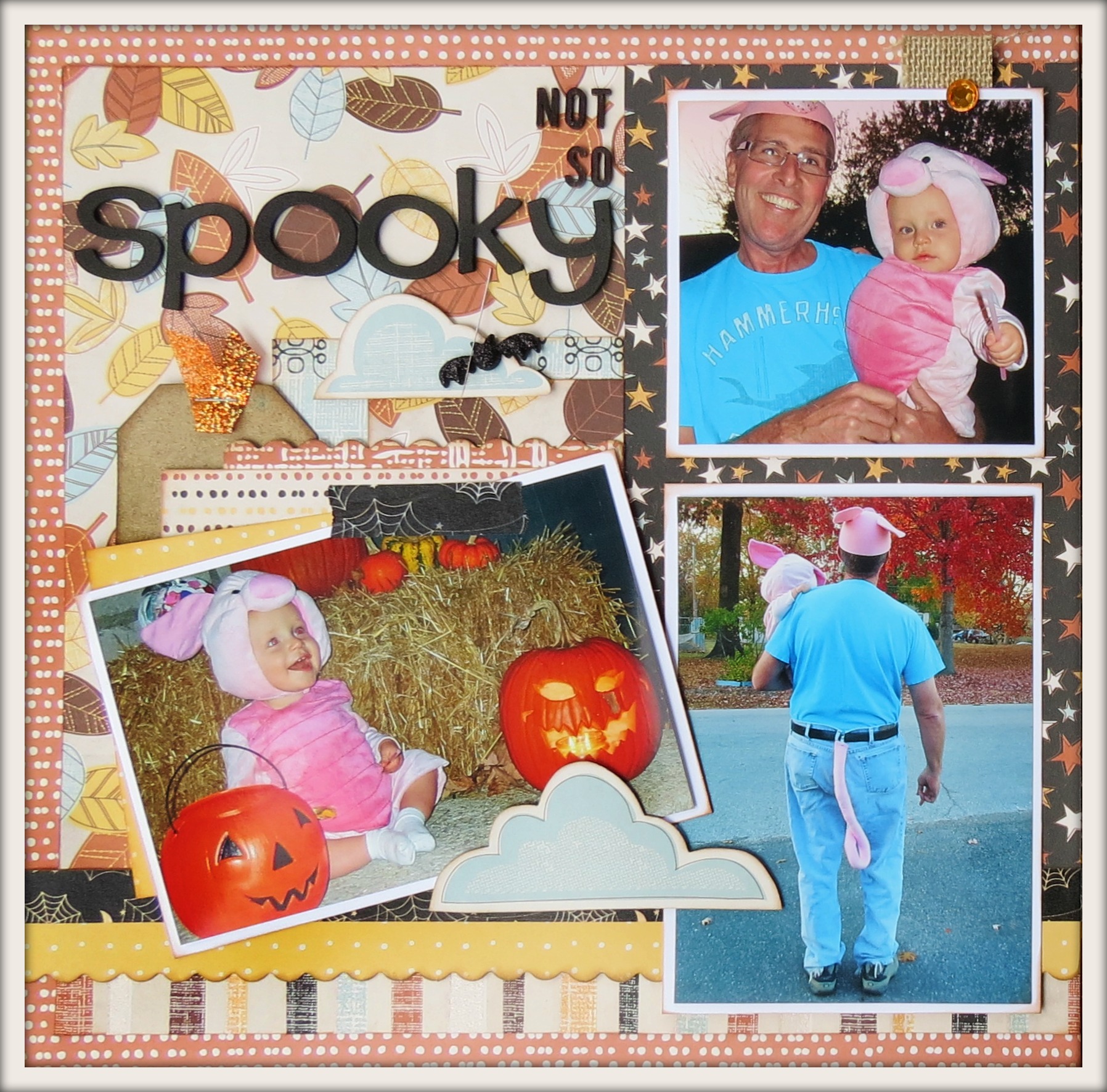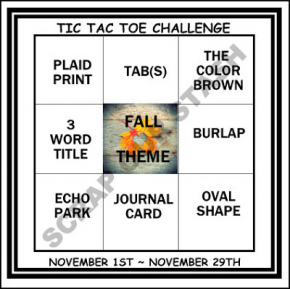 The November 1st Scrap Our Stash Challenge centers around fall, and since I was whipping up a "Not So Spooky" Halloween spread I decided to add a couple of burlap tabs to grab a Tic Tac Toe right across the middle with a 3 Word Title, a Fall Theme and Burlap.
I created this spread using the Night and Fall collection from Recollections and embellished it with a few do-dads, fussy cut clouds and Halloween-themed characters. I think I used a total of eight different papers from the stack to add lots of interest and texture. I also found a good use for some spiderweb washi tape I had on hand. Yay! The only thing I didn't care for with this super cute paper collection is that the paper is what I call "soft." It tears easily and is almost impossible to grunge up the edges without ripping off large sections. I was forced to change a few design ideas after some failed attempts, but I think I made it work.
I completed an entire spread based on the challenge this month, because you know me — I just can't say no to a few good pics. Here's the final two-page spread, but what you don't see is another half page hinged onto the second side of the layout. I used a Colorbok gatefold page protector to create the look, but tore off the left gate pocket and just kept the right side which holds some super cute up-close pics of my precious little pig. Click on the pic to enlarge.