It's always fun to revisit the past year and see how it all shaped up, because I'm always so surprised to see which posts were popular according to the stats that be. I can definitely say that most of the posts that are my favorite rarely rank high in terms of traffic, but those simple surprises make year-end tracking so interesting.
So as the year comes to an end, I'm taking a look back at 2016 and Small Talk Mama's top posts according to you, the readers. Interestingly enough, several of the posts making the list were not even written this year. I hope you enjoy the recap and I hope to see you again in the new year!
Happy 2017!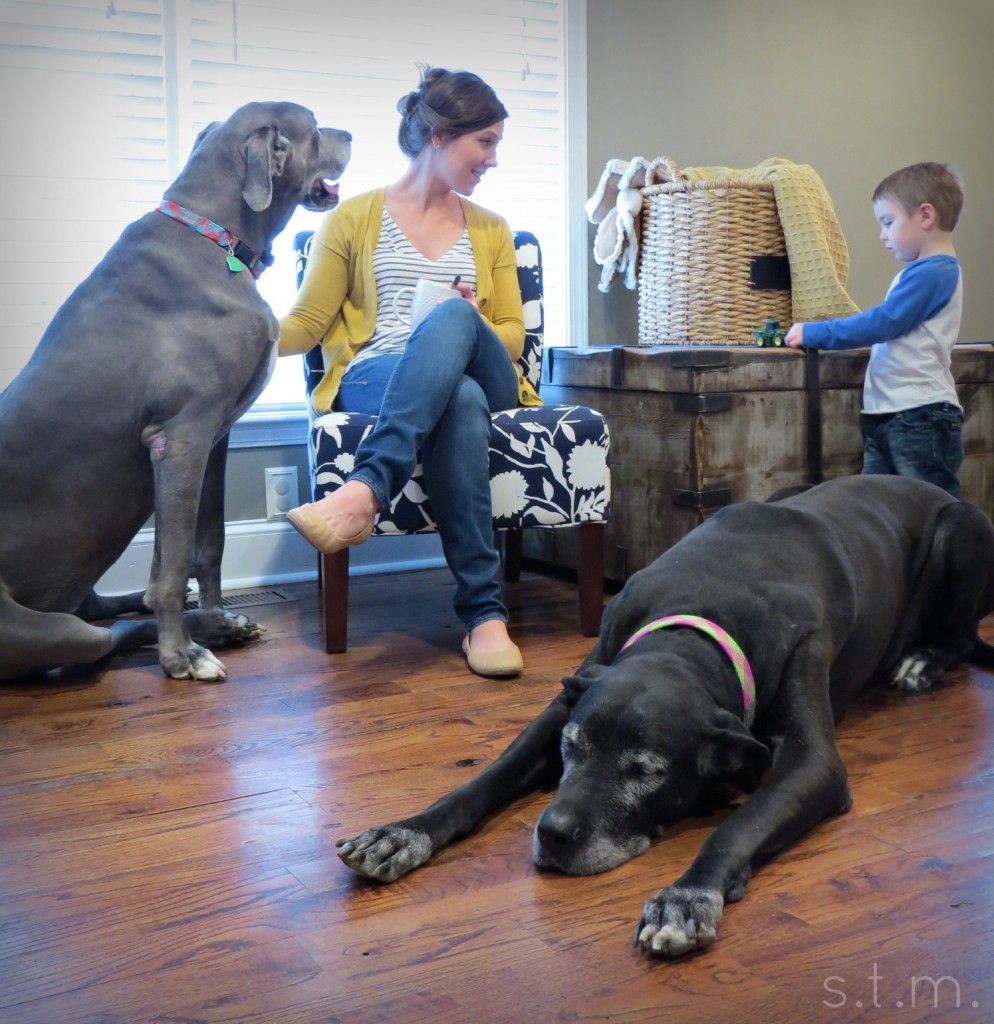 Today we are visiting Katie D's kitchen. I've known Katie for a couple of years now, but I had never seen her gorgeous kitchen until the morning I walked in with my notepad and camera. Katie is one of those gals who seems to have so much going on in her world, but never appears dazed, nor confused (hmmm. . . I'm not liking Katie very well right now). No, seriously, she is actually just one of those relaxed moms who will pour you a cup of coffee, grab a bar stool and chat about anything from preschool to Play-Doh.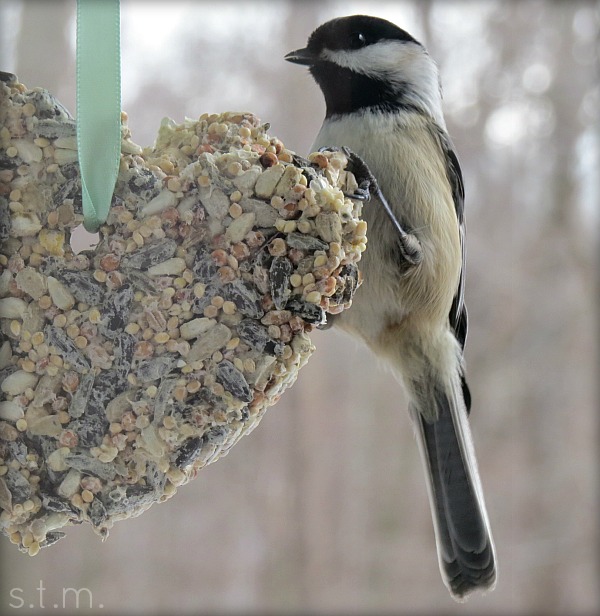 So yesterday morning I pulled out one of my homemade seed cakes I made and stored last year and hung it outside the house. After a couple of hours about town, we came home to oodles of squirrels and a variety of birds already partaking of this tasty treat. My little guy and I sat for quite some time just watching them scramble for the food (and I felt terrible that I hadn't hung it out sooner).

If you don't know where to start when it comes to your garage door design, take a look at this great site I found by Overhead Door where you can upload your house photo and basically test drive garage doors of all colors, shapes, windows and price points. You can even print your design with specifications, which makes comparison shopping so easy.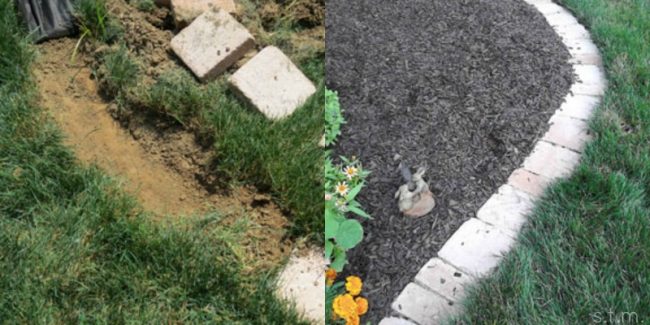 I don't remember where I originally saw this idea, but I'm so glad I did. I just created a large flower bed along the front of the house using "stone" pavers, but I set them into the ground just a bit so that the wheels of the lawn mover roll right across the top, virtually eliminating the need to trim along the edge. (Yes, honey, you may thank me, again.)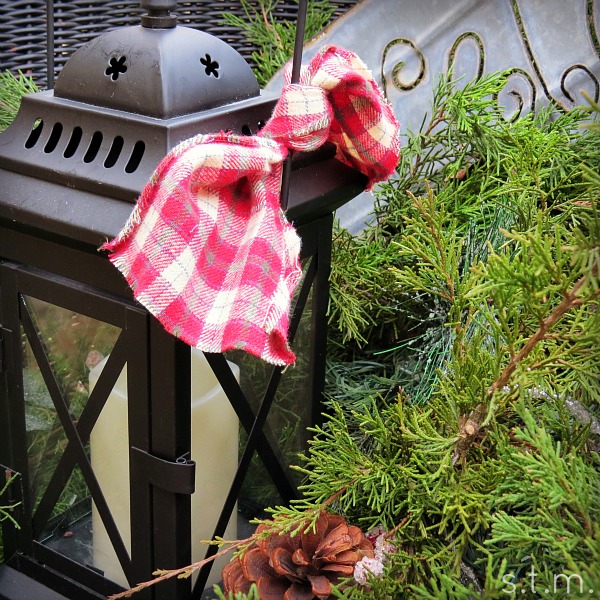 Plaid is absolutely the bomb right now. . . wait a minute, I don't think "the bomb" is the bomb right now, but eh, I'm going with it anyway. If you are as mad for plaid as I am, I have an easy and affordable way to add this colorful tartan to your holiday décor.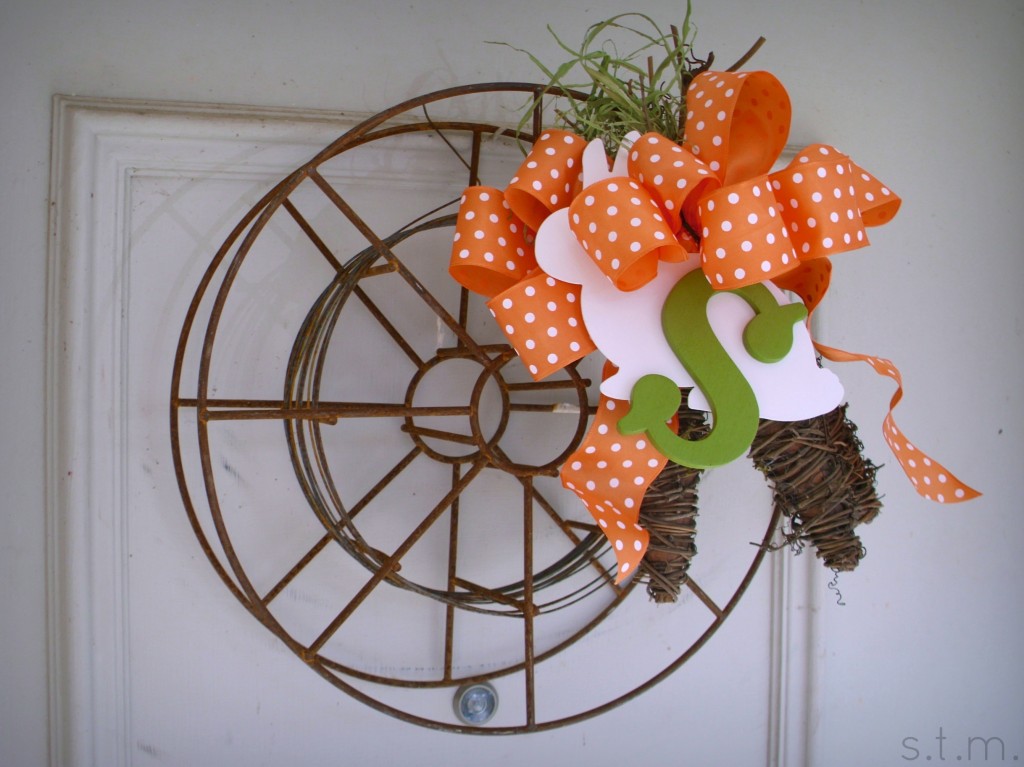 When I saw this old rusty thing in the antique store, I just knew it would make a cute wreath, and with a little help from Mom (she's the most awesome bow maker I know) and a few adders from Michaels (all on sale), we came up with this super cute Easter wreath that brings a bit of whimsy to this industrial find.
This list is getting rather lengthy, so I think I'll stop here for tonight and post the top six tomorrow. I know the suspense is unbearable. *grin*