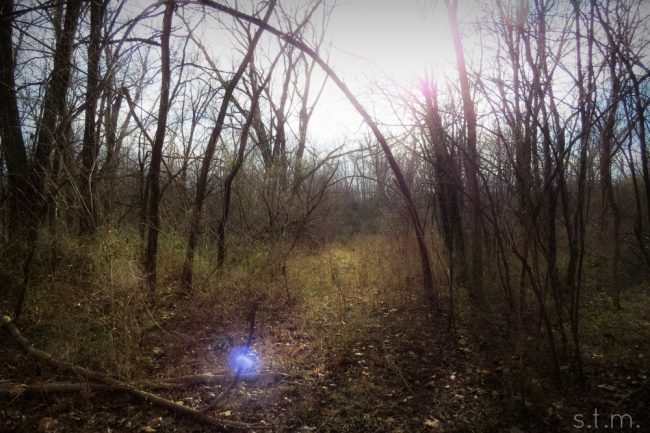 Through the years you have probably heard me refer to our little, very little, slice of property as The Quarter-Acre Wood. (I like to give our "estates" cute little names because it makes them sound more personal and appealing.) The Quarter-Acre Wood is located in a basic suburban neighborhood with a semi-active home owners' association and several quarter-acre lots. We are at the end of a cul-da-sac which keeps us pretty quiet, but the real draw is the 200+ acres of timber to which our little lot backs. . . hence, the name "Quarter-Acre Wood."
We have enjoyed the perks of our location for almost five years now and love to watch the wildlife that visits quite frequently, but with the sprawl of housing and business development that seems to be stepping up in our area we have been worried that our country life in the city will soon disappear. In fact, I have seen plans for a housing development right behind us, were it not for a little slice of oddly shaped heaven owned by a defunct corporation since the 70s. Since the day we moved into our home, my husband and I have talked about how we should try to buy this little strip of land as a buffer between us and what might come one day, but I never seriously took up the torch until last summer. On a whim, I wrote a letter to the Atlanta, Georgia, address listed on the county tax site and sent it off without much hope. I didn't know if the offer of interest would even make it into the hands of the owner; and if it did, I sure didn't think the owner would sell this piece of property within the city limits for a price that we wanted to pay.
After months of nothingness in reply to my letter, I received a phone call from the owner saying he would be in town in December and if we were still interested he would love to talk. So talk we did and after some negotiations and paperwork, we became the proud owners of some pretty useless, land-locked acreage that serves no real purpose other than to make us happy. In short, that's how we became "The Three-Acre Wood," but maybe I should call it The Happy-Acre Wood (at least for me). With plans for chickens, bonfires and hay rides, I am so delighted I made a play for this property, but I'm afraid my husband is quickly viewing it as another source of work for him. Now, would I do that to the man I love???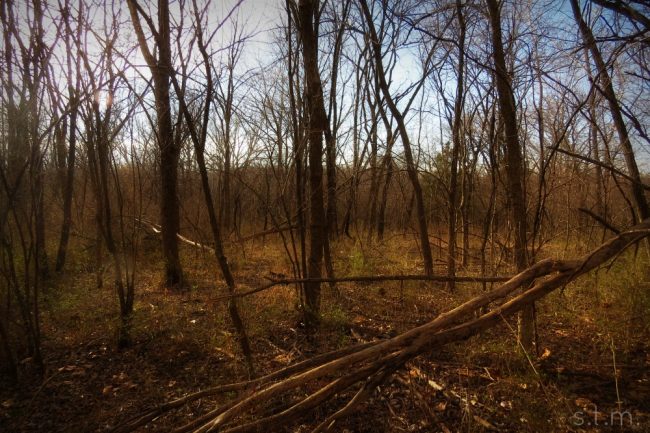 This is pretty much what our new acreage looked like when we bought it. We have since cleared it out, burned lots of brush and things are very green.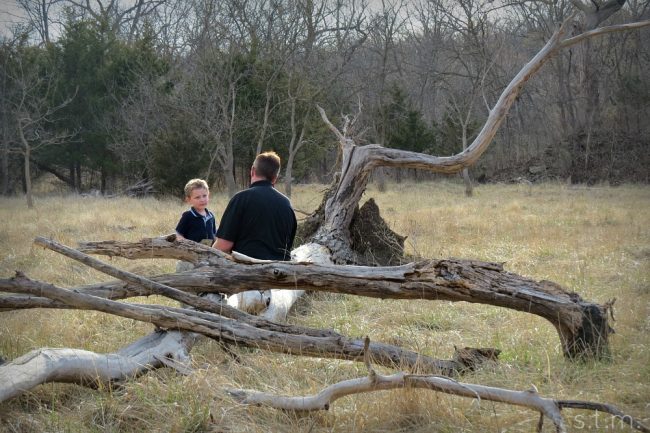 There is a large clearing that I would love to turn into an orchard one day, but the soil is pretty rocky and wet most of the time.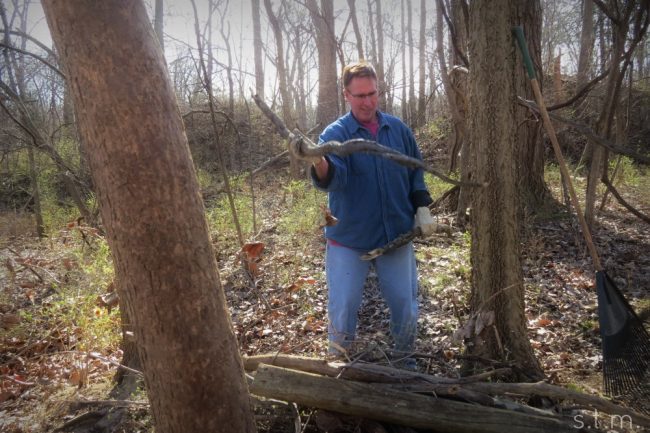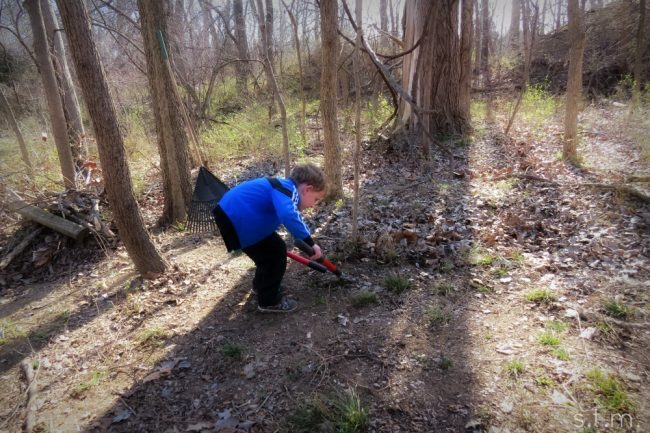 The boys and I (mostly my husband) spent many days cutting and clearing out the fallen and dead timber and making piles to burn. I had my first run-in with poison oak and was miserable for days! I'm a lot more careful when swinging from vines these days.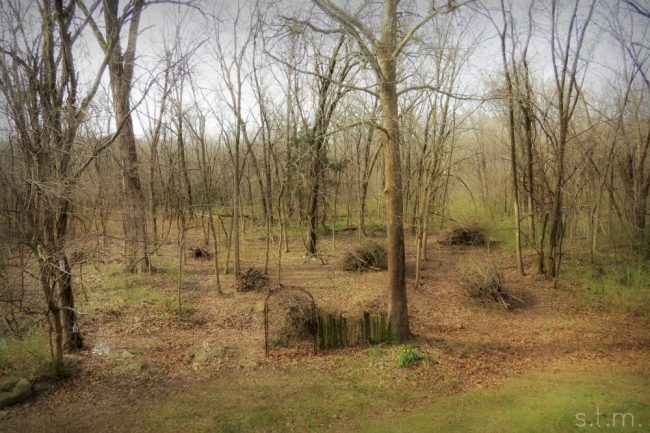 Here are most of the piles we made just waiting to be burned. That metal arbor is right about the dividing line between our former backyard and the new property.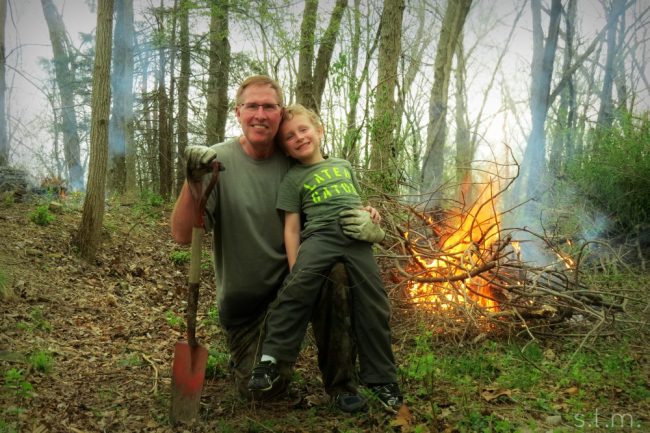 Armed with a fire extinguisher, a water hose and a shovel, my boys burned about eight piles of brush to make the land manageable. . . and to prepare for chickens!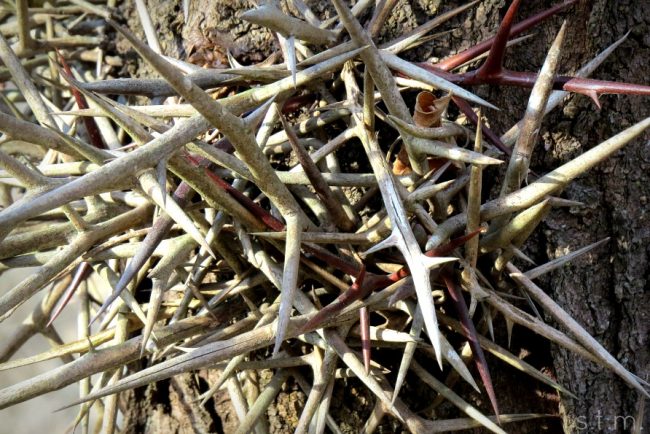 Even the more menacing parts of the property are fun to photograph.