My son requested an escape room party for his 10th birthday, so I quickly agreed knowing that our city is full of these fun little amusements; unfortunately, I couldn't locate a room that seemed age appropriate so I went from what would have been an easy outing to a full-commitment, decked out ancient Egyptian mummy tomb in our home office. Of course, I also dressed in character because I can't seem to do much of anything halfway.
I found the downloadable escape room kit at Lock Paper Scissors and I was pretty impressed with the attention to detail and all the extras I received for my $29. Our son chose the Lost Mummy game, which meant the October birthday made it easy to decorate and accessorize. I simply paid online, downloaded the files and printed out everything I needed for the game. You can go crazy (like me) or keep it as simple as you want, but everything you need for a successful escape (including hints and answers) are available in the kit or at the Lock Paper Scissors website. There is even a soundtrack compiled for the event.
Thankfully the kit comes with files that can be easily personalized, because my main complaint was that the clue sheets and main posters included an image of a cute female character. Not that I'm not into girl power, but it wasn't really fitting for a young boy's birthday party. I also turned several of the paper clues into something more substantial by creating air-dry clay shapes and adhering the graphics on top with Mod Podge. I used two locks with combinations that had to be discovered during the game and hid parts of puzzle pieces all about the room.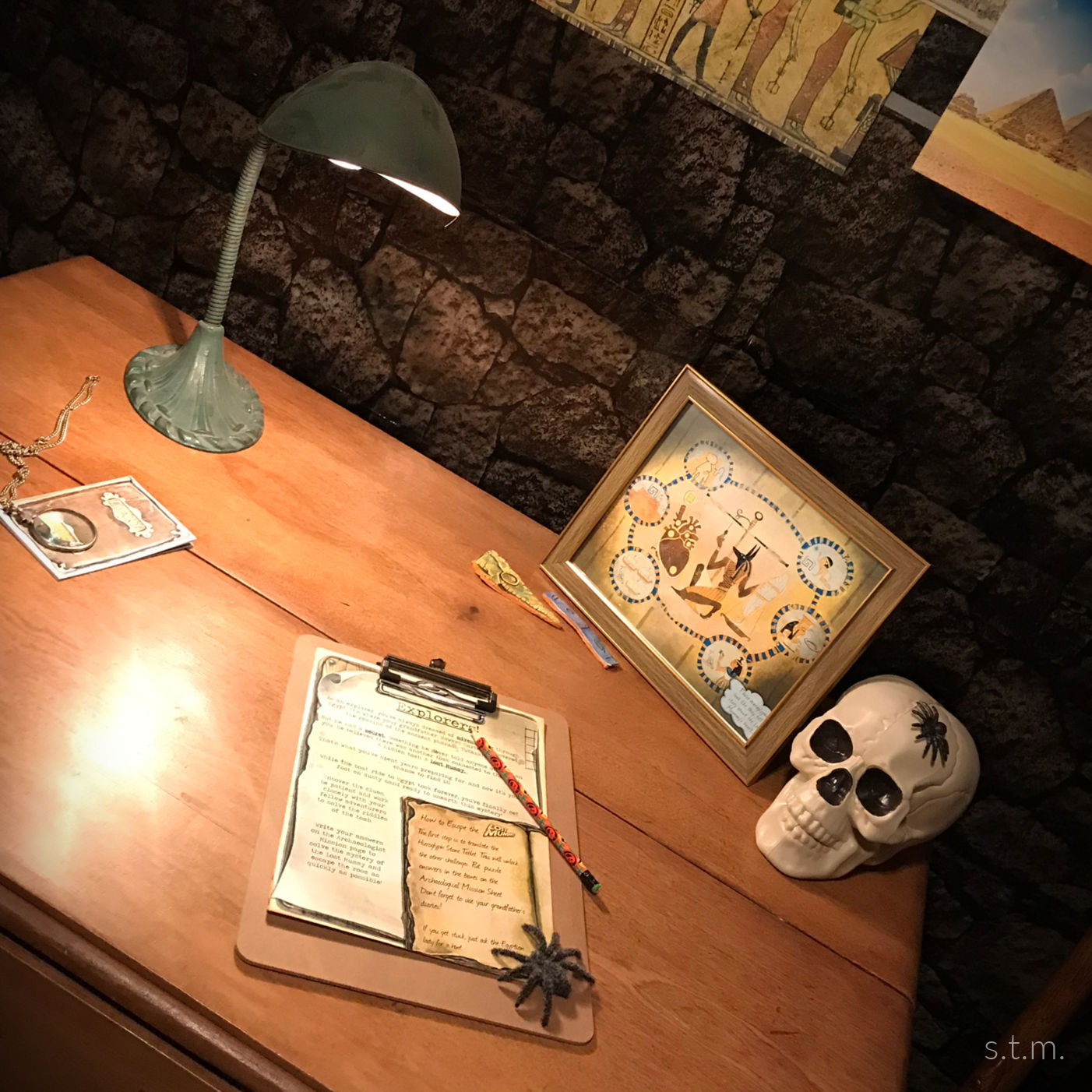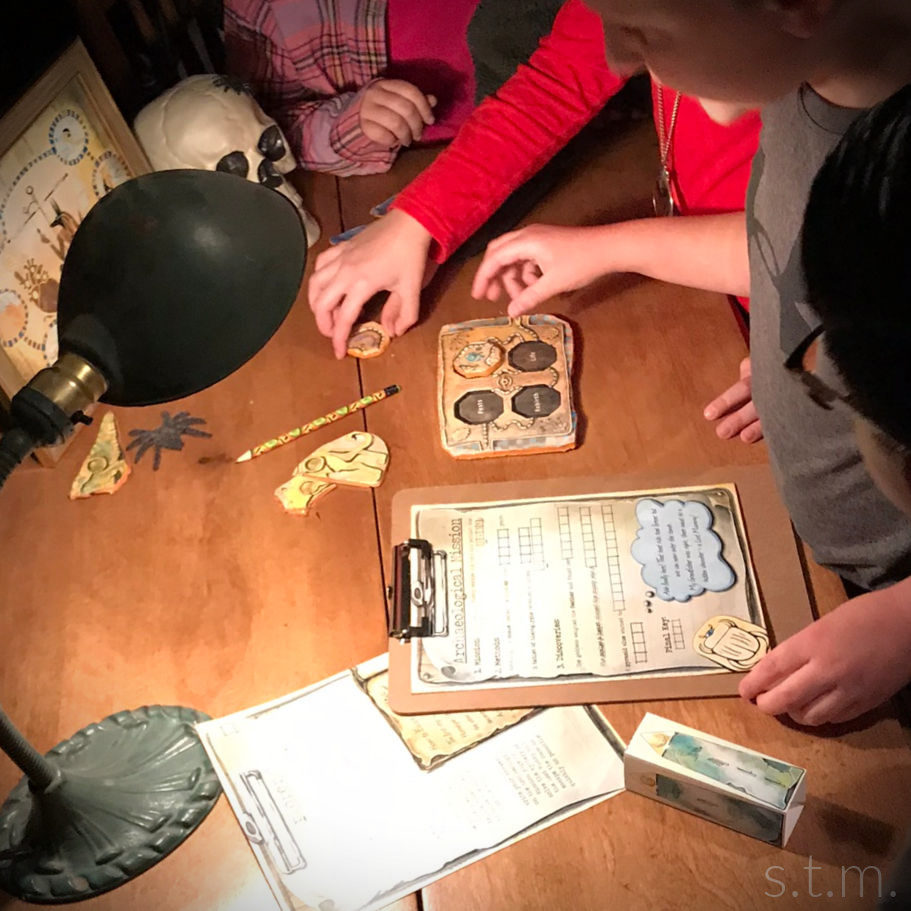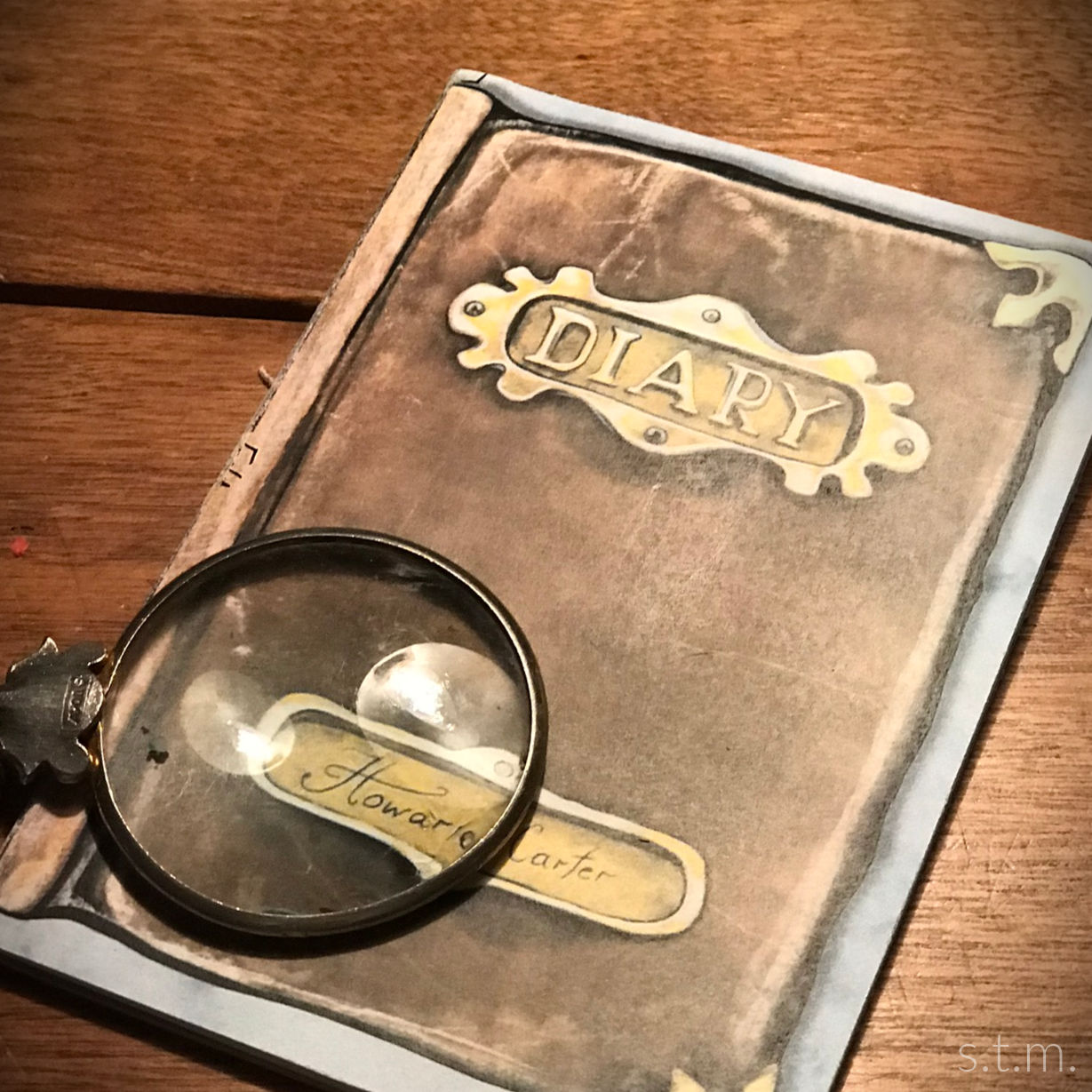 Speaking of the room, what started out as my office became a dark and eerie mummy's tomb with the help of some fun decorations. I purchased plastic stone wall backdrops that went around most of the room from Oriental Trading. I came up a little short but was able to find a spooky cemetery scene to finish off the look. Thankfully decorations were in easy supply for the season because I raided my local Wal-Mart and Dollar Tree several times. I even picked up a few items at my local resale shop.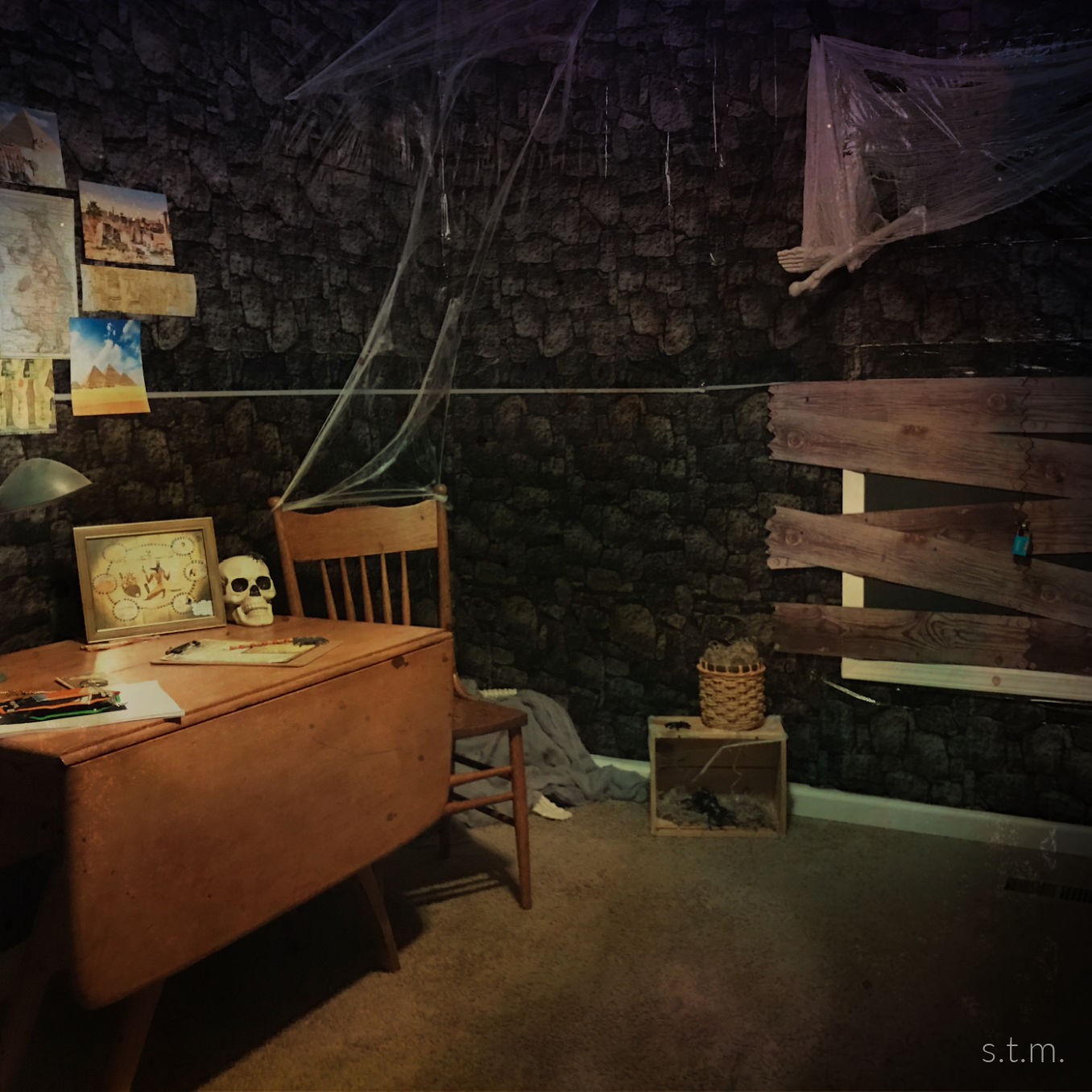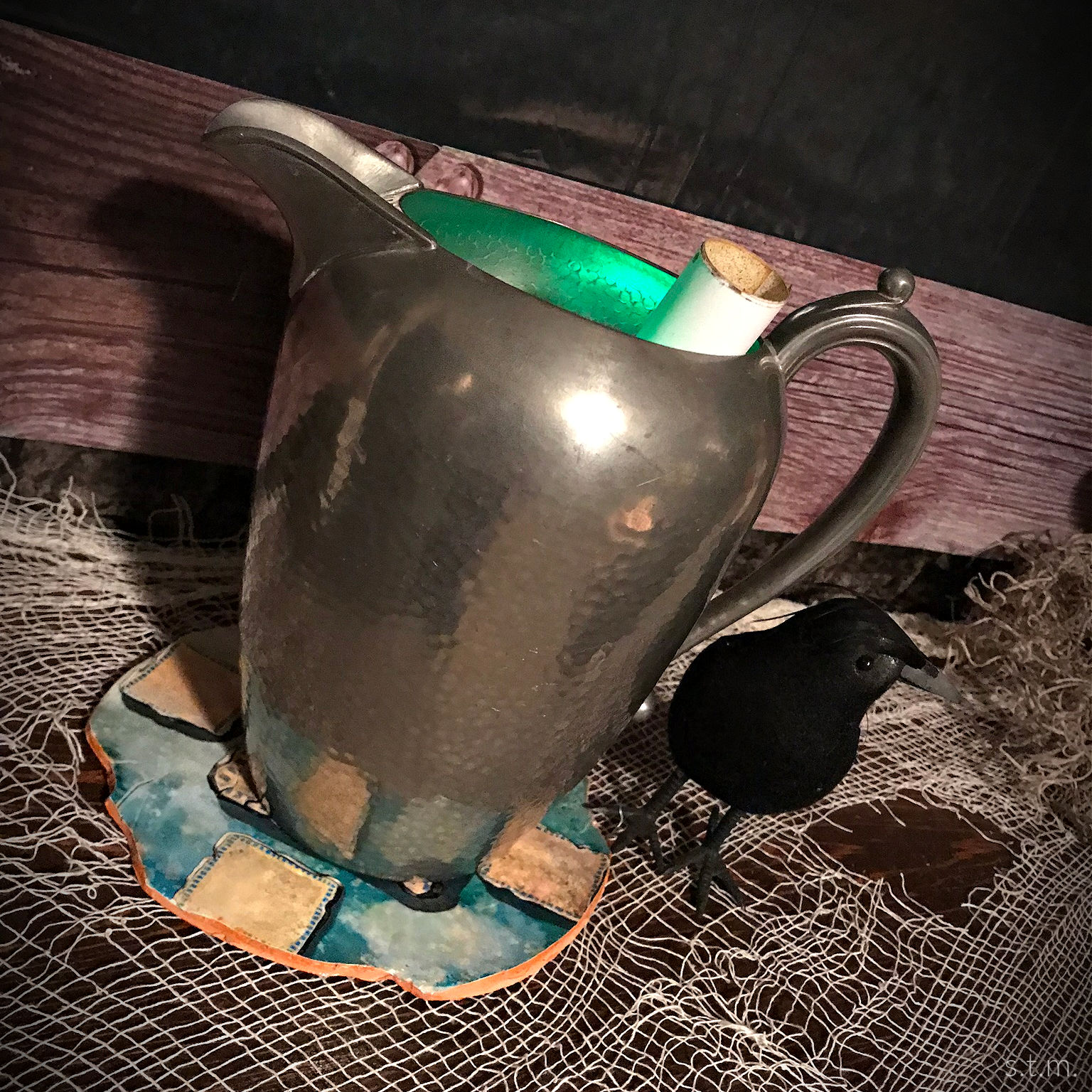 I will say that the Lost Mummy was perhaps a bit too involved for the nine- and ten-year-old boys and girls we hosted and I had to help them quite a bit, but they all enjoyed locating and working on the puzzles. I'm not sure if they were more mesmerized by the decorations or the game itself, but my son said it was a blast. Of course, escaping through the office window was a novelty (practice for their teenage years) and the final outdoor tripwire challenge was an added bonus.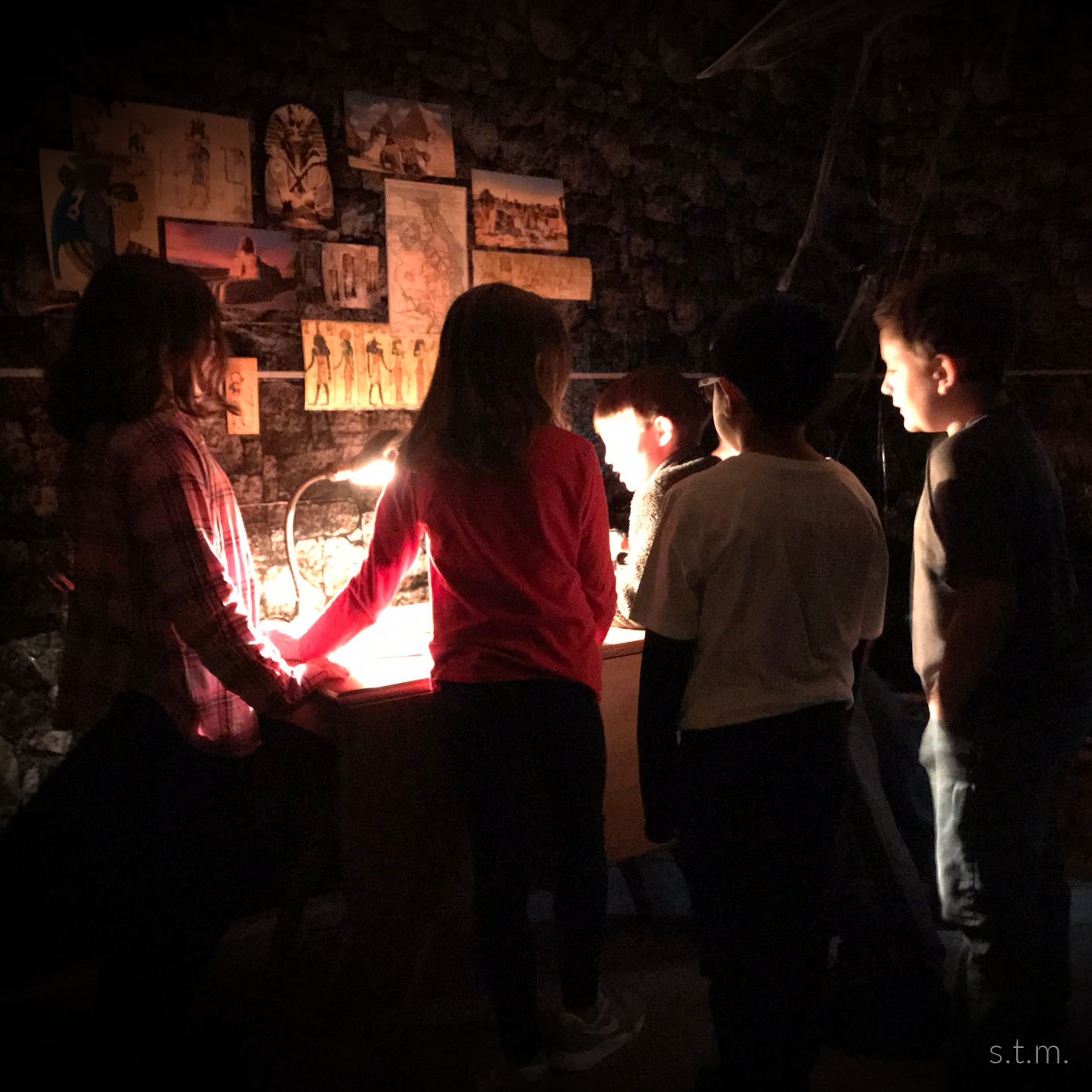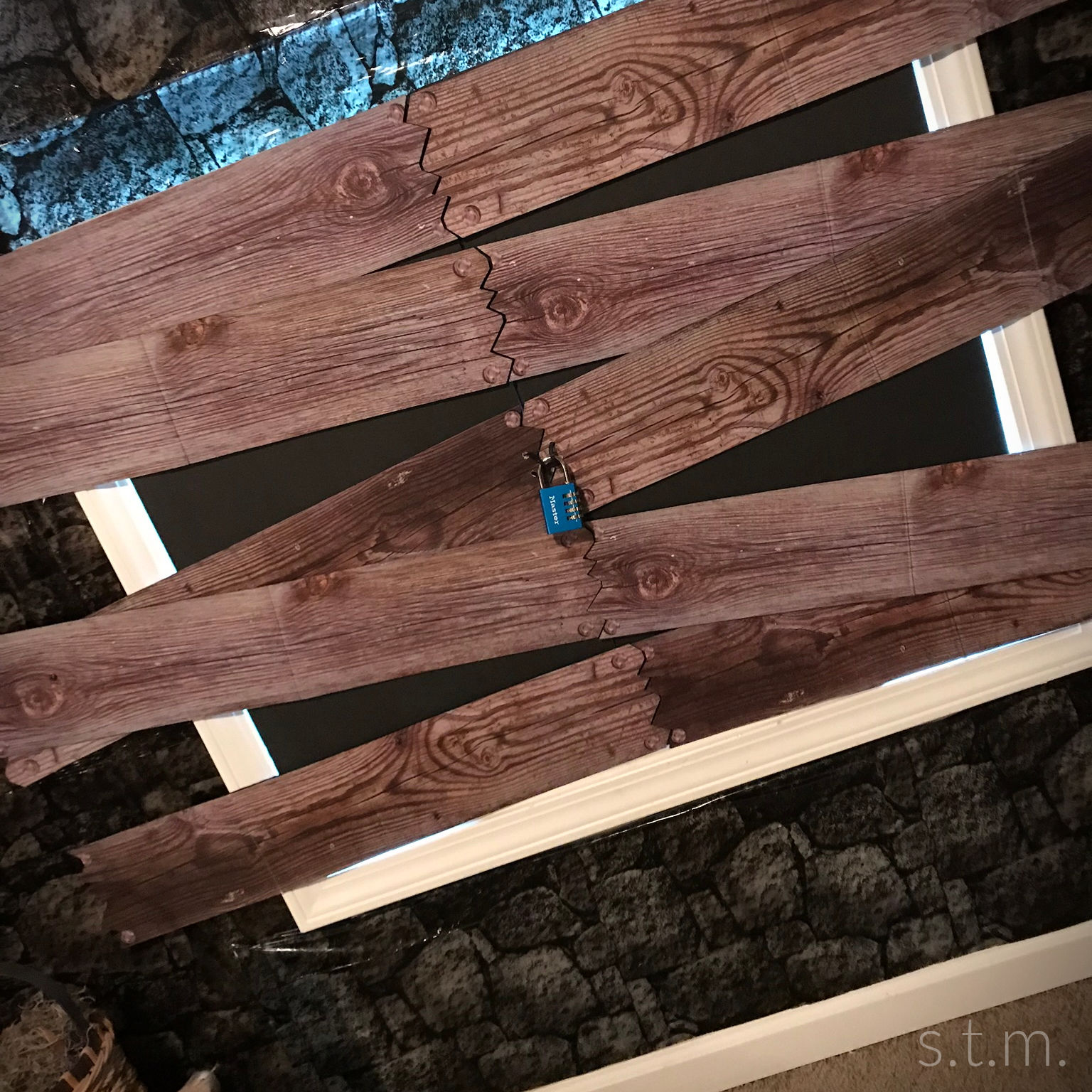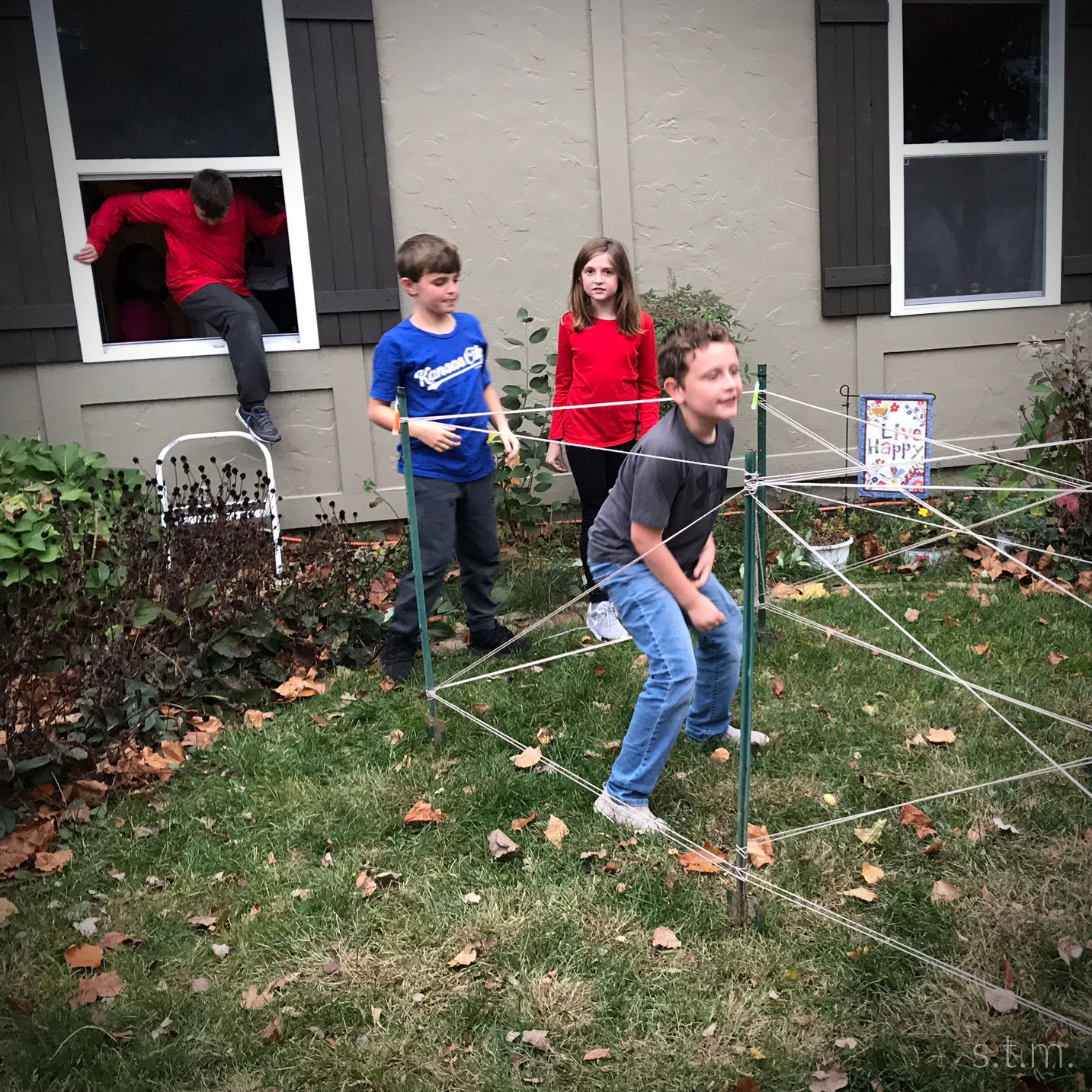 After the kids worked up mummy-sized appetites, we of course wrapped up the evening with pizza, cake and a hardy rendition of "Happy Birthday!" It was a whole lot of work on my end (because I chose to go overboard), but the kids gave it a thumbs up and so did I.